Learning is at the heart of Lewisham Arthouse
<!—**************`ABOUT STARTS HERE*************—>

Since 1992, our Learning programme has contained onsite and offsite elements. These include partnerships with local schools, colleges and work-placement schemes.
Children, young people and adults are welcome to attend our courses, workshops and events. These include classes in Ceramics, Printmaking and music. Our Life Drawing Class, for example, is amongst the most affordable in London.
Lewisham Arthouse provides tuition in, and open access to workshop facilities.  These include specialist Darkroom, Ceramic, software and rehearsal facilities.
Artist-led talks and discussion events are a regular part of our exhibition programme. Our Graduate Residency supports less established artists by providing workspace and peer mentoring.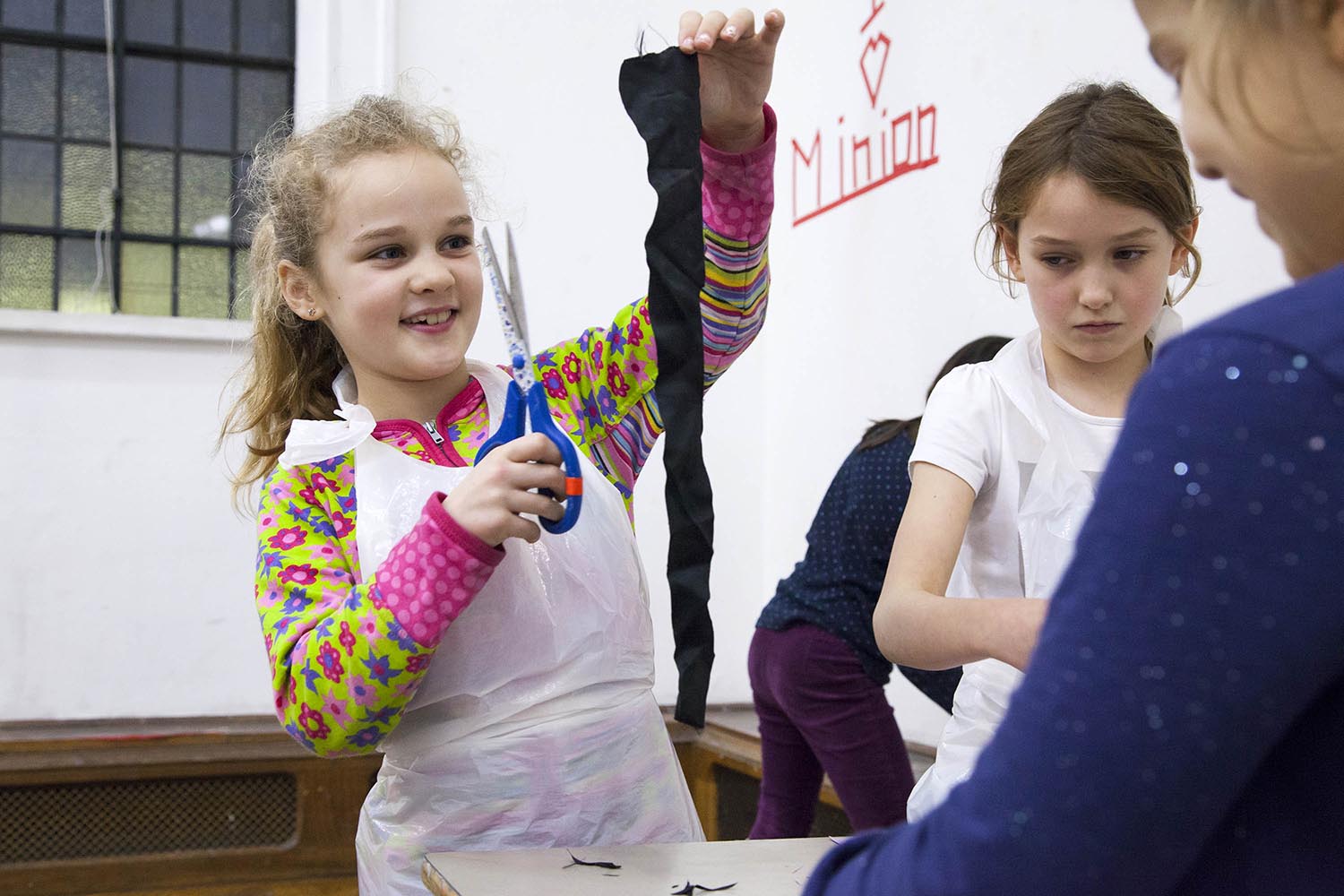 Image credit: photo Francesca Oldfield
Courses & Workshops
Life Drawing: Stephen Palmer
Ceramics
Ceramics: Shirley Stewart
Ceramics: Nina Necak
Mosaic: Janine Nelson
Printing without a Press: Rosey Prince
Art Lab: Laura X Carlé
Botanical Illustration: Alison Day
Analogue Photography: Alison Day
Fine Art for Young People: Alison Day
Young People: recent projects
Flower Power summer 2018
Lewisham Art House's 'FLOWER POWER' project, generously funded by Brockley Assembly, kick started an on-going process of art based social engagement and care for our environment. Free 'Flower Power' workshops and events addressed complex issues surrounding the relationship between communities and their local environments.
Image: credit Elise Rose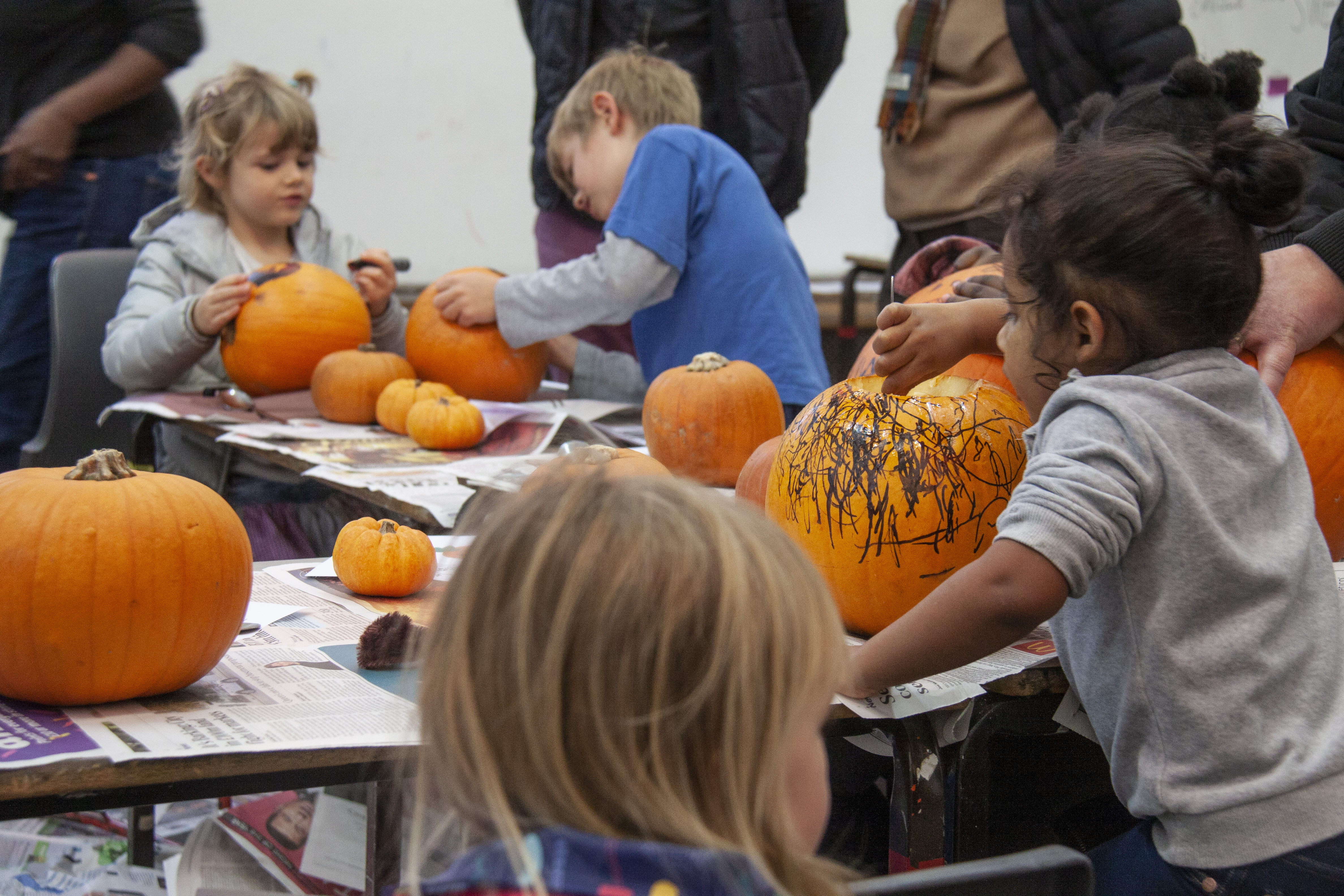 Not Only Women Only PUB QUIZ: 21 March 2018
100 years since the Representation of the People Act, the pub quiz Not Only Women Only brought people together to test their knowledge of the 'second sex.' Attracting over 60 participants from across the borough and beyond, the quiz was devised by members Sophie Chapman, Kerri Jefferis and Fanny Aboulker and used donated art-based prizes to raise nearly £200 for Sisters Uncut – a direct action group campaigning to end all domestic and gender based violence.
The event took place at The Telegraph at the Earl of Derby as part of Telegraph Hill Festival.
Image: credit Sophie le Roux.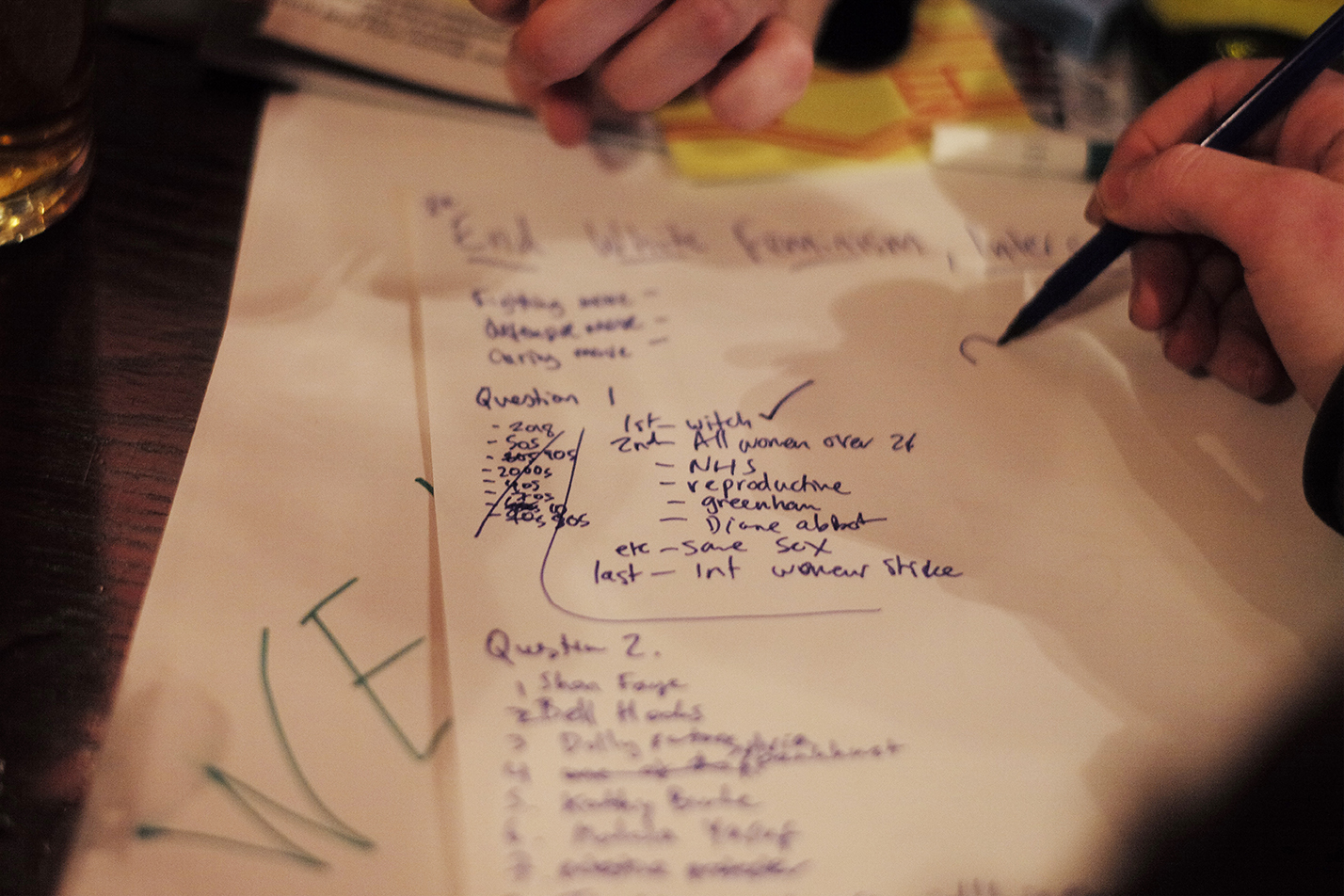 Making works: 2014-15
A summer project provided children on Leybridge Estate, Lewisham with the opportunity to build structures using simple construction materials and methods. Each group was given two hours to design, build and dismantle their creations. The participants were encouraged to explore form, line and colour, structures varied from imaginary dwellings to abstract sculpture.
For more info on this project visit www.makingworks.tumblr.com
Kindly supported by Affinity Sutton
Image: credit Laura X Carlé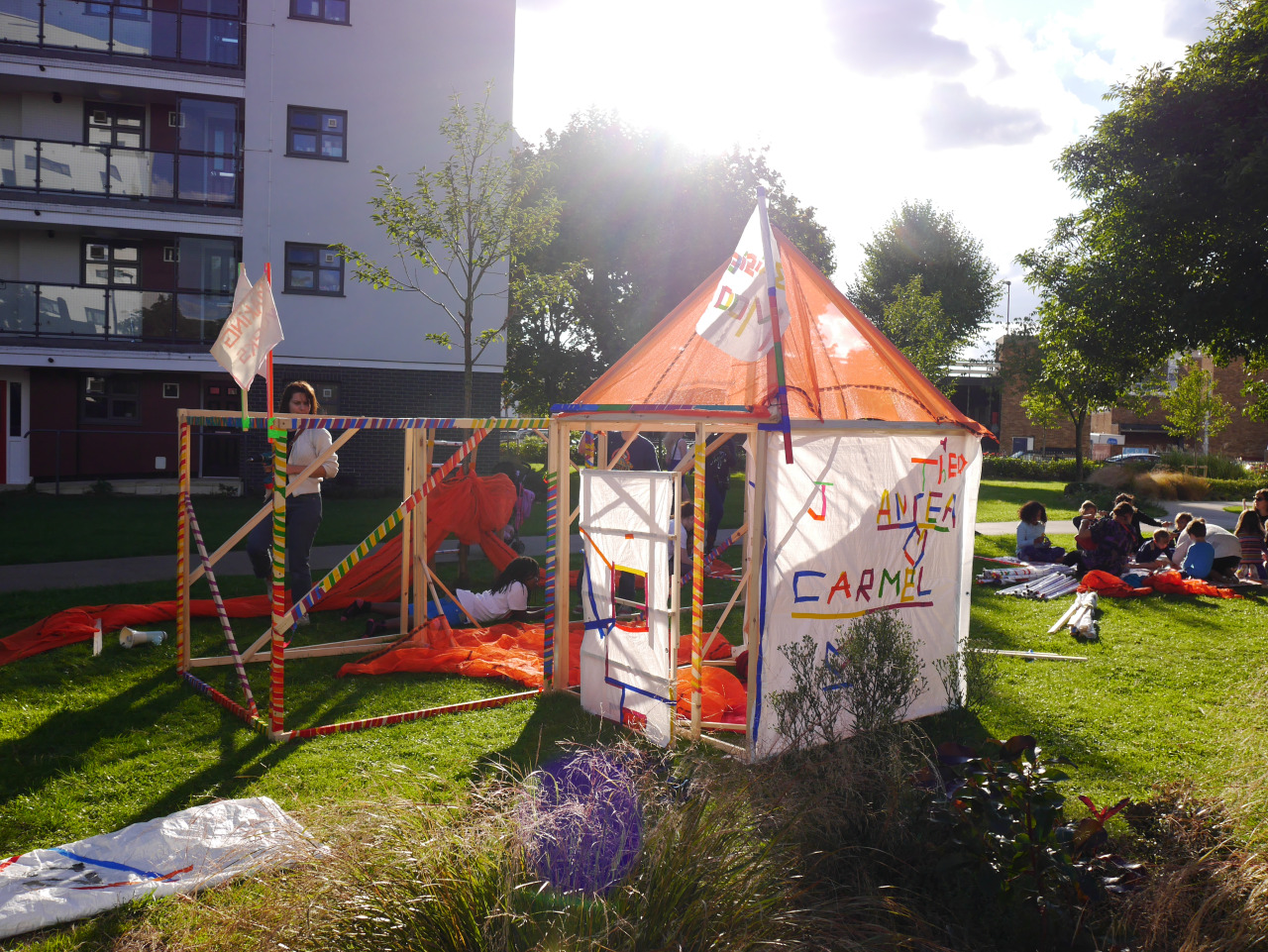 Silhouette Workshop 2015
A two-day Drop-in family workshop held at Lewisham Arthouse exploring the silhouette as an accessible and unintimidating approach to portraiture. Participants were given the use of a silhouette booth and a simple mechanical device to produce vivid miniature portraits. The workshop culminated in a public presentation of the work created in our Project Space.
Kindly supported by London Borough of Lewisham
Image: credit Alex Forsey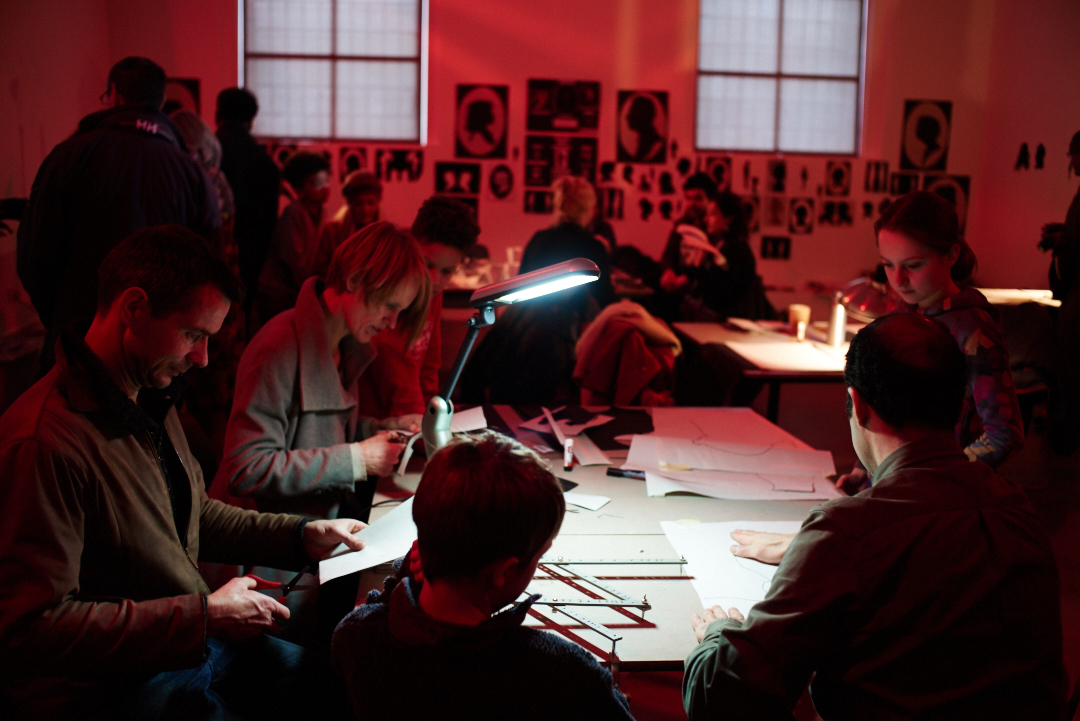 Lounge at the Arthouse: Learning Programme 6 June – 13 July 2014
A series of Saturday workshops held in our Project Space, transformed into a pop-up café for six weeks. The workshops included: Geodesic Fun: build a Dome, Family Silhouette Workshop, Hi Tea: cardboard cakes, Make a Butterfly Mosaic, Story Telling and Kidetopia: Film & Quiz for kids
Image: credit Laura X Carlé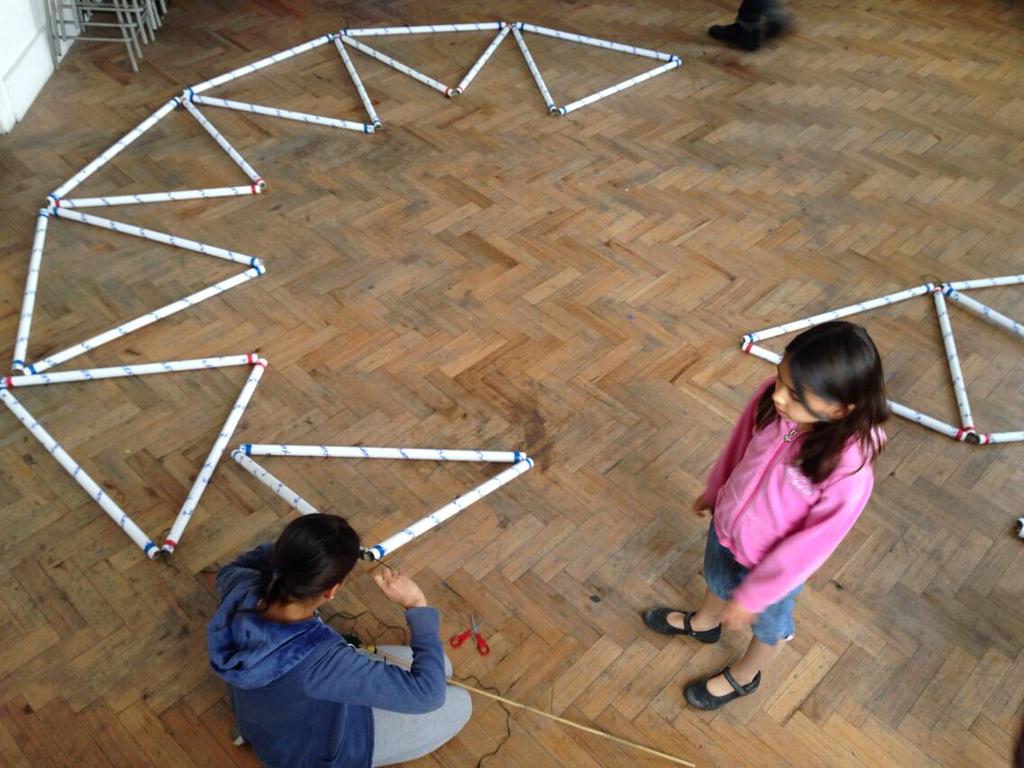 Cardboard Jungle 2014
Families were invited to create a collaborative jungle scene, which grew over 2 days of our open studios event.
Image: credit Laura X Carlé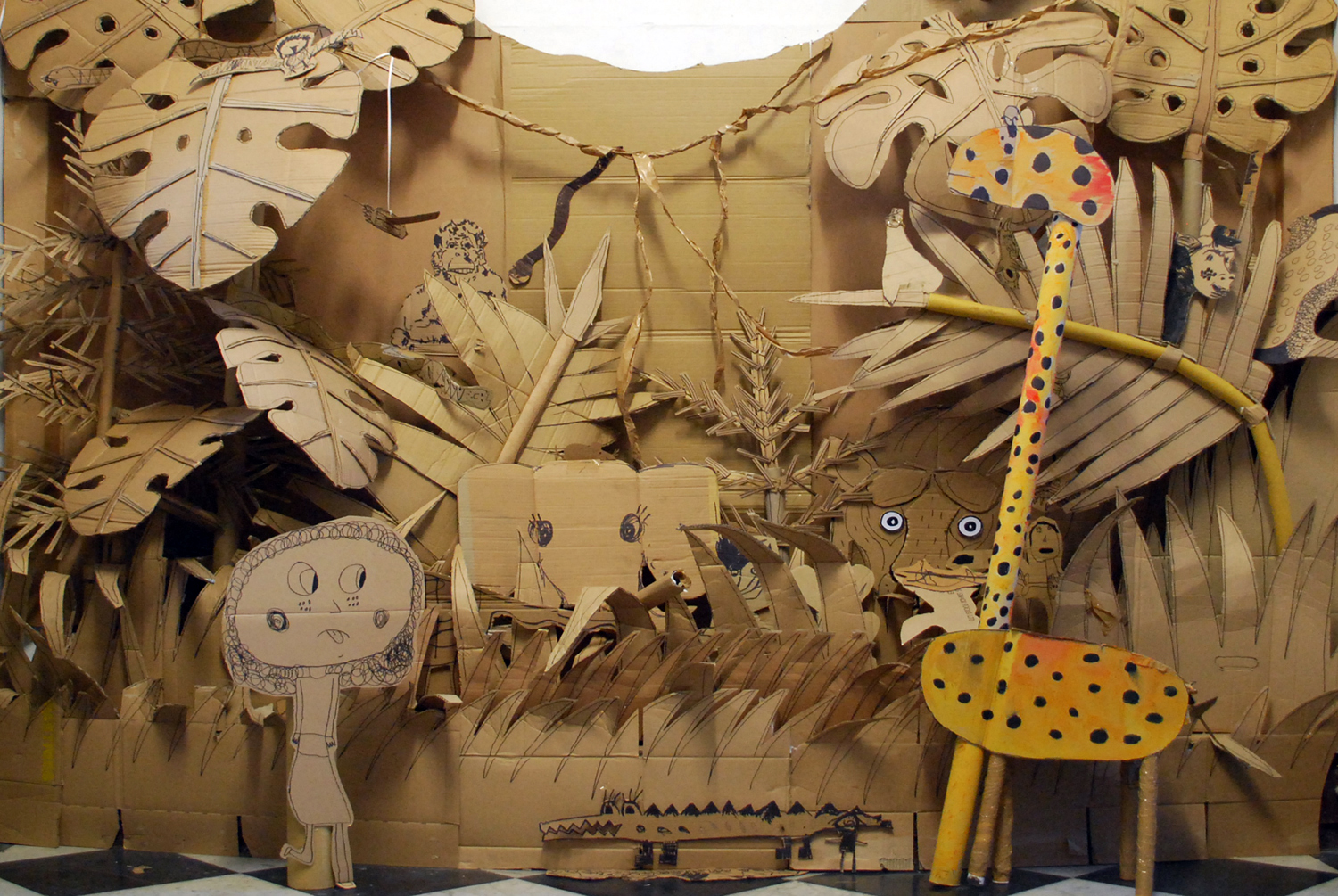 Lewisham People's Day: Make a Racquet 2014-15
Led by studio members visitors were invited to design and produce their very own racquet using a variety of materials to cover and decorate their creations.
Kindly supported by London Borough of Lewisham
Image: credit Amanda Francis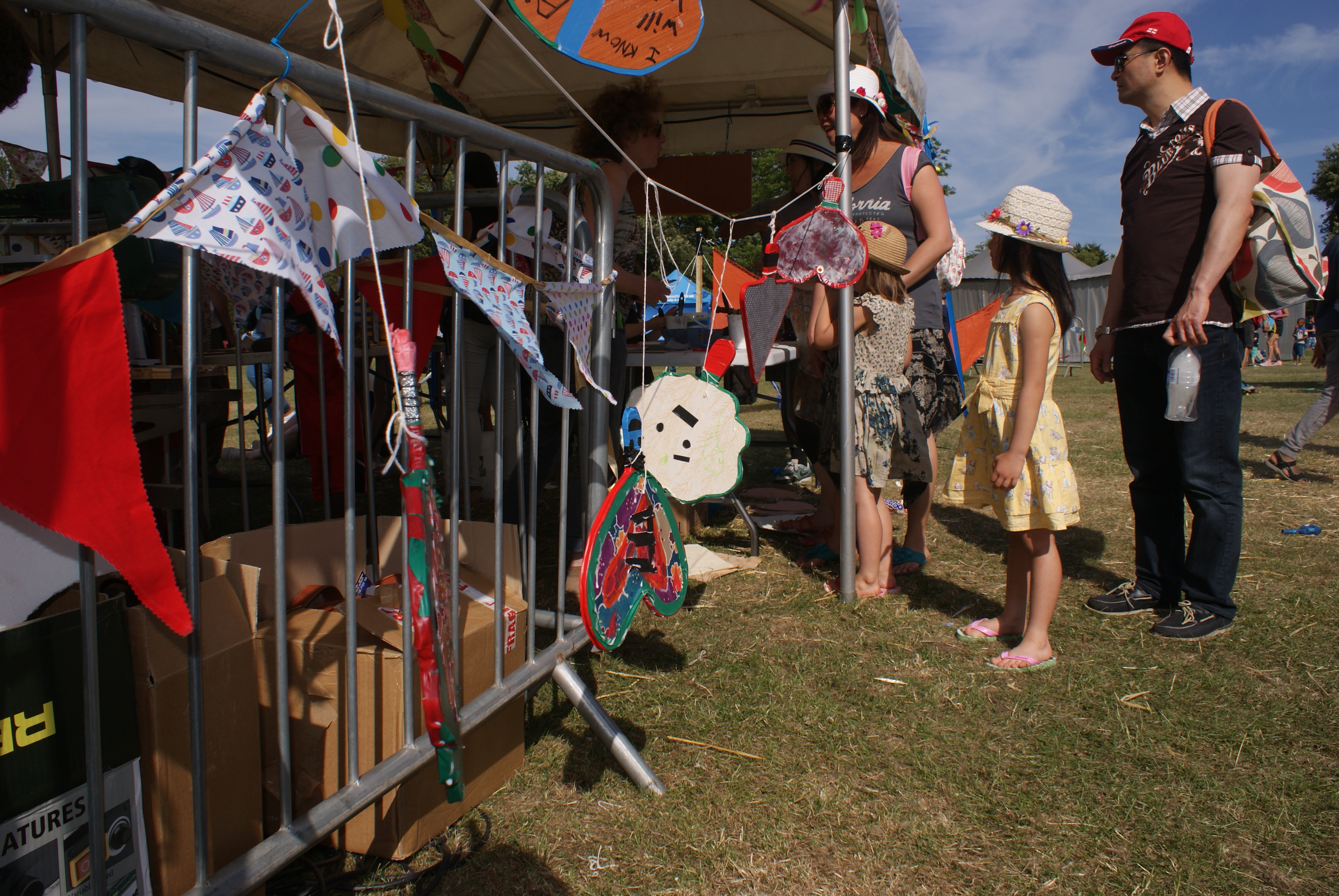 The Festival of Neighbourhood: Love it or hate it 2013
Much debate and contention arose around the removal of a well-known landmark from Deptford high Street. Participants were encouraged to leave their thoughts on a full-scale replica of the (in)famous Deptford Anchor, exhibited in the Southbank Centre over one weekend.
Kindly supported by Southbank Centre
Image: credit Laura X Carlé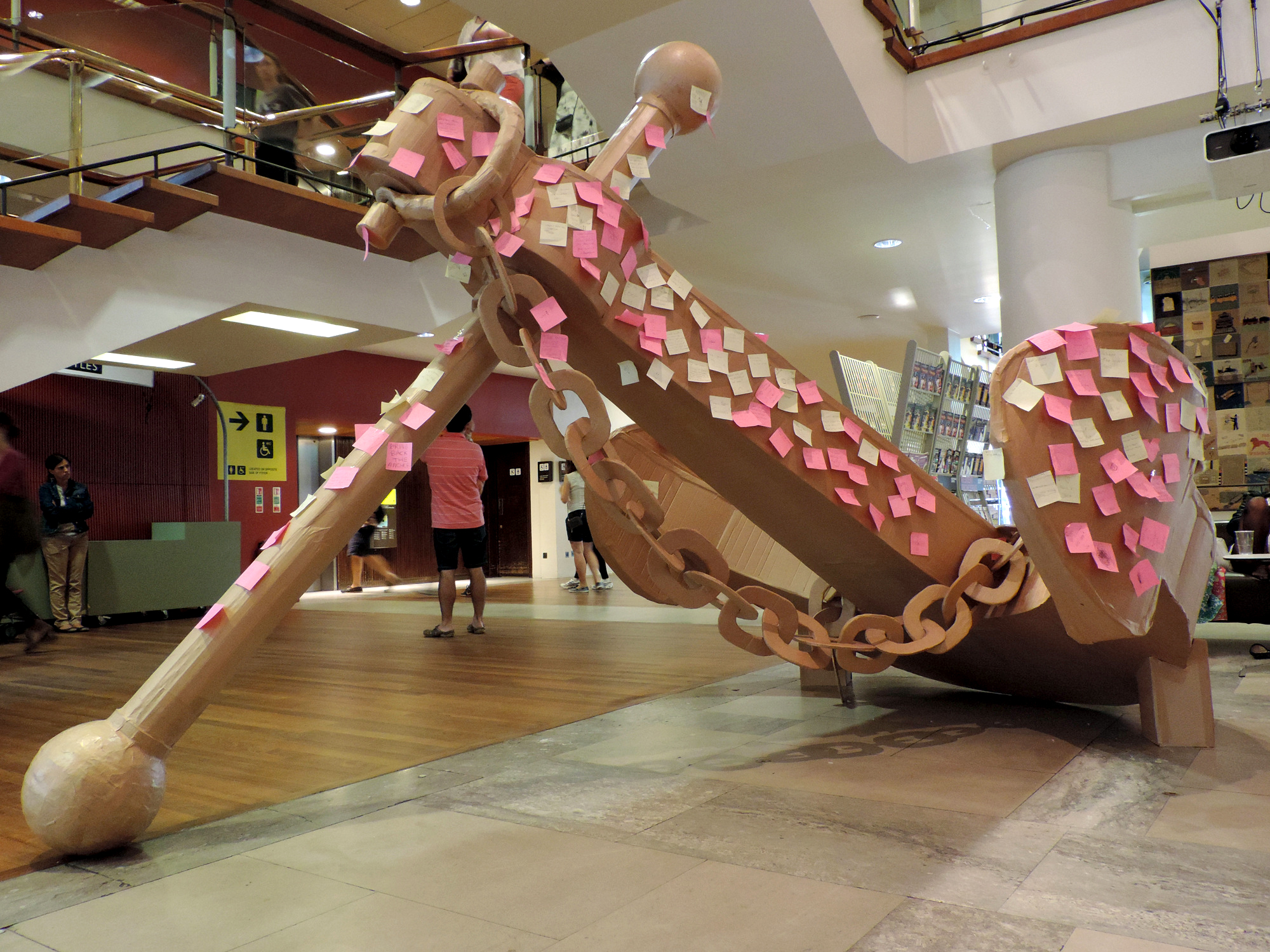 The Track Project 2012
The Track Project was a series of four workshops exploring movement in response to the 2012 Olympics. This was an opportunity for young people to work with professional artists to develop and strengthen creative skills, working in a variety of media, including: animation, drawing, dance, sculpture and sound.
Kindly supported by London Borough of Lewisham
Image: credit Alma Tischler Wood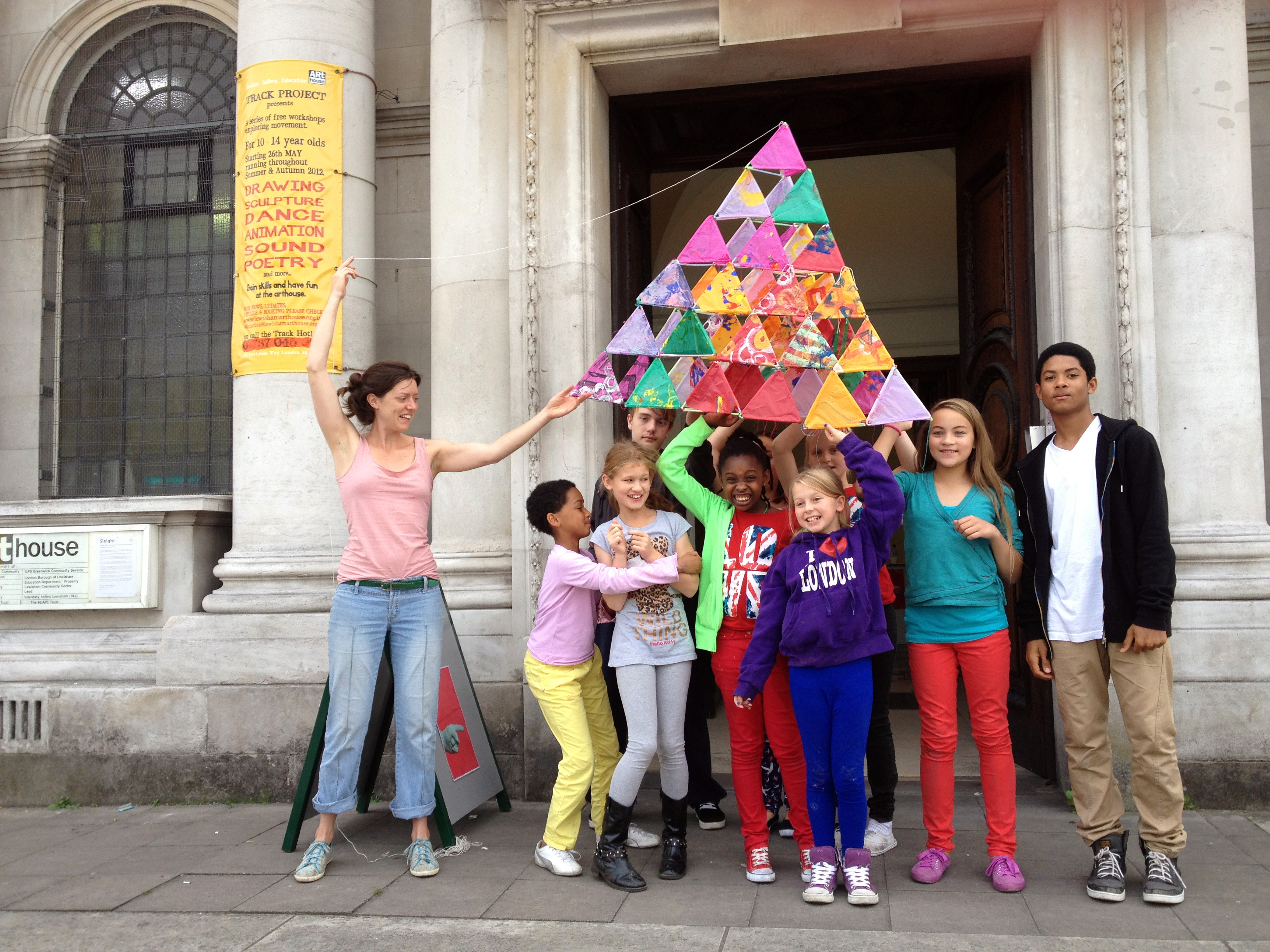 Brockley Food Fair: Make a Face, 2010
Make a face was a one-day workshop coinciding with Brockley Food Fair at Friendly Gardens, Deptford. During the event participants made work inspired by 'foodie' renaissance painter Arcimboldo, creating self-portraits using paper plates, collaged dried foods and vegetable prints.
Image: credit Anonymous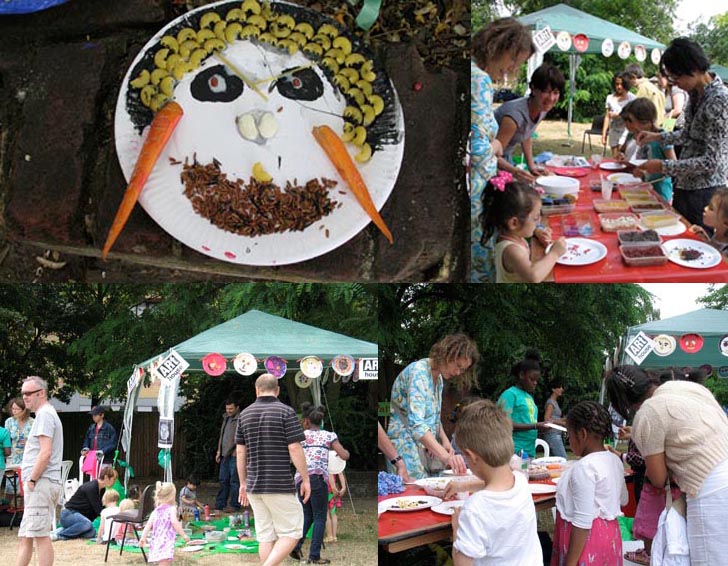 Simply Red & Green 2009
Simply Red & Green was devised to raise awareness about Luxmore Gardens, a slightly under-loved green space adjacent to Lewisham Arthouse. Members of the public were invited to help paint objects and material red and then adorn the park, turning it into a giant installation. This worked visually to create a striking contrast to the predominant natural green of the space. There was a great turn out – with music and games as well as art.
Kindly funded by Brockley Assembly with support from London Borough of Lewisham Council
Image: credit Sara Willet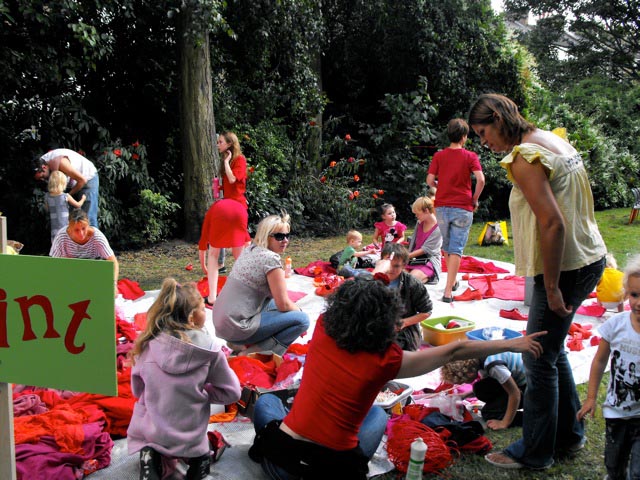 Mark of Action 2007
A week-long drop-in drawing event (accompanying exhibition Mark of Action) provided a giant drawing environment for visitors to make their own marks in a variety of media. The workshop and the exhibition was part of the Big Draw Festival.
Kindly supported by National Lottery and Help a London Child
Image: credit Amanda Francis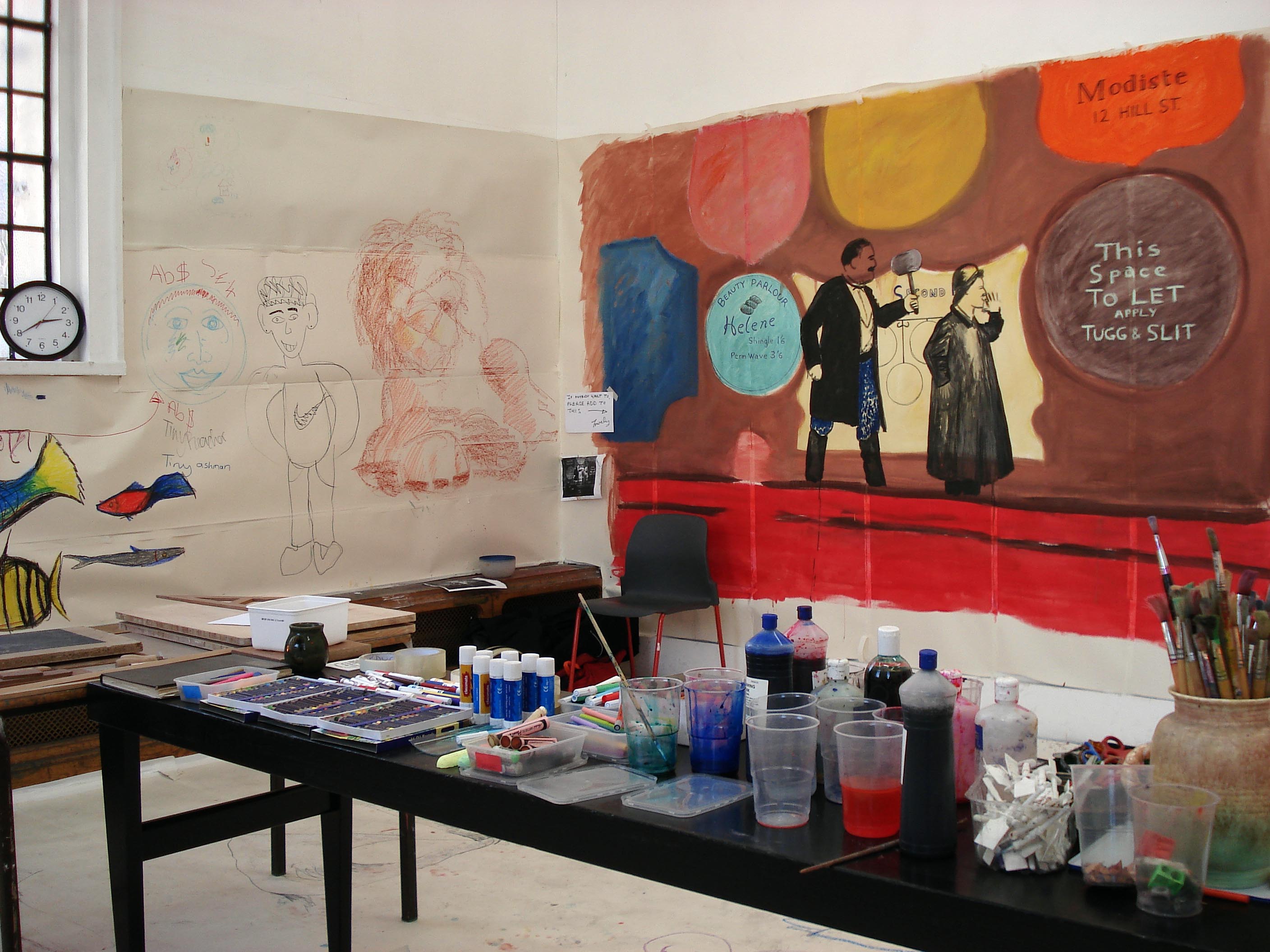 Groovin' High 2006
Groovin' High was a series of five workshops exploring the work and issues surrounding contemporary Black Artists' with local primary school St James Hatcham. The project culminated with a showcase of their work, as well as a selection of artwork by secondary school pupils from Stratford School in East London.
Kindly supported by London Borough of Lewisham
  
Image: credit Janine Nelson