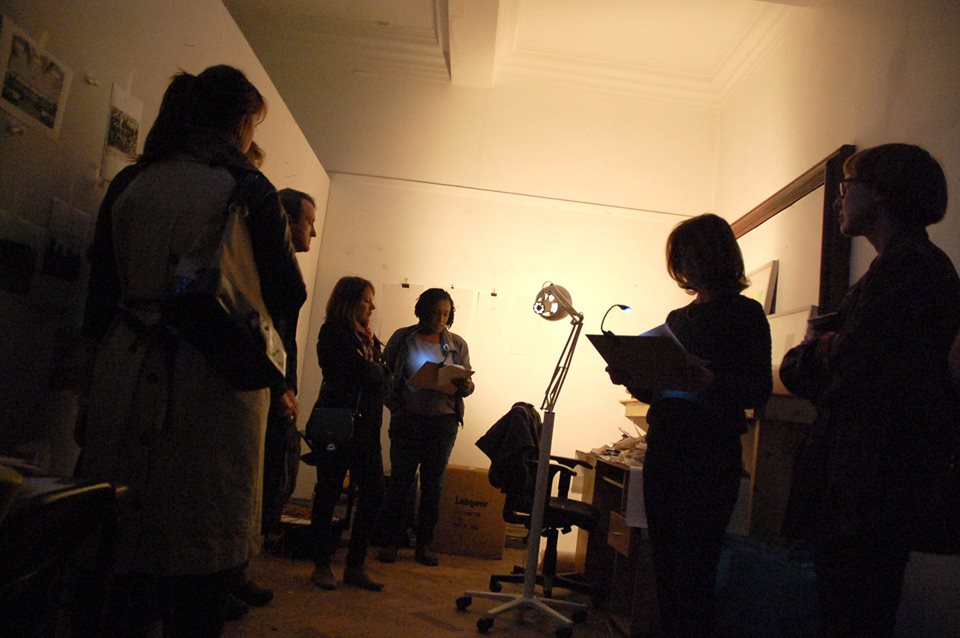 FFWD The Revolution (Image credit Simon Beesley)
The focus of Ruth Beale's work is often the relationship of culture to society, in particular the cultural representation and expression of political ideas. She is also interested in how the preservation and dissemination of ideas and objects impacts on what is valued and overlooked.
Taking an inquisitive stance, these interests are addressed collaboratively in themed discussions called Miss B's Salons, research projects, such as a catalogue of All the Libraries in London and performances such as Art for Virtue's Sake (ICA, London 2010), a lecture on the historical relationship between education and 'culture as a social project'.
Beale's practice also includes drawing, video work and the collection and the re-presentation of archive material. Current projects include a residency at the Working Class Movement Library in Salford, and a collaborative events project called 'Performance as Publishing'.