HANT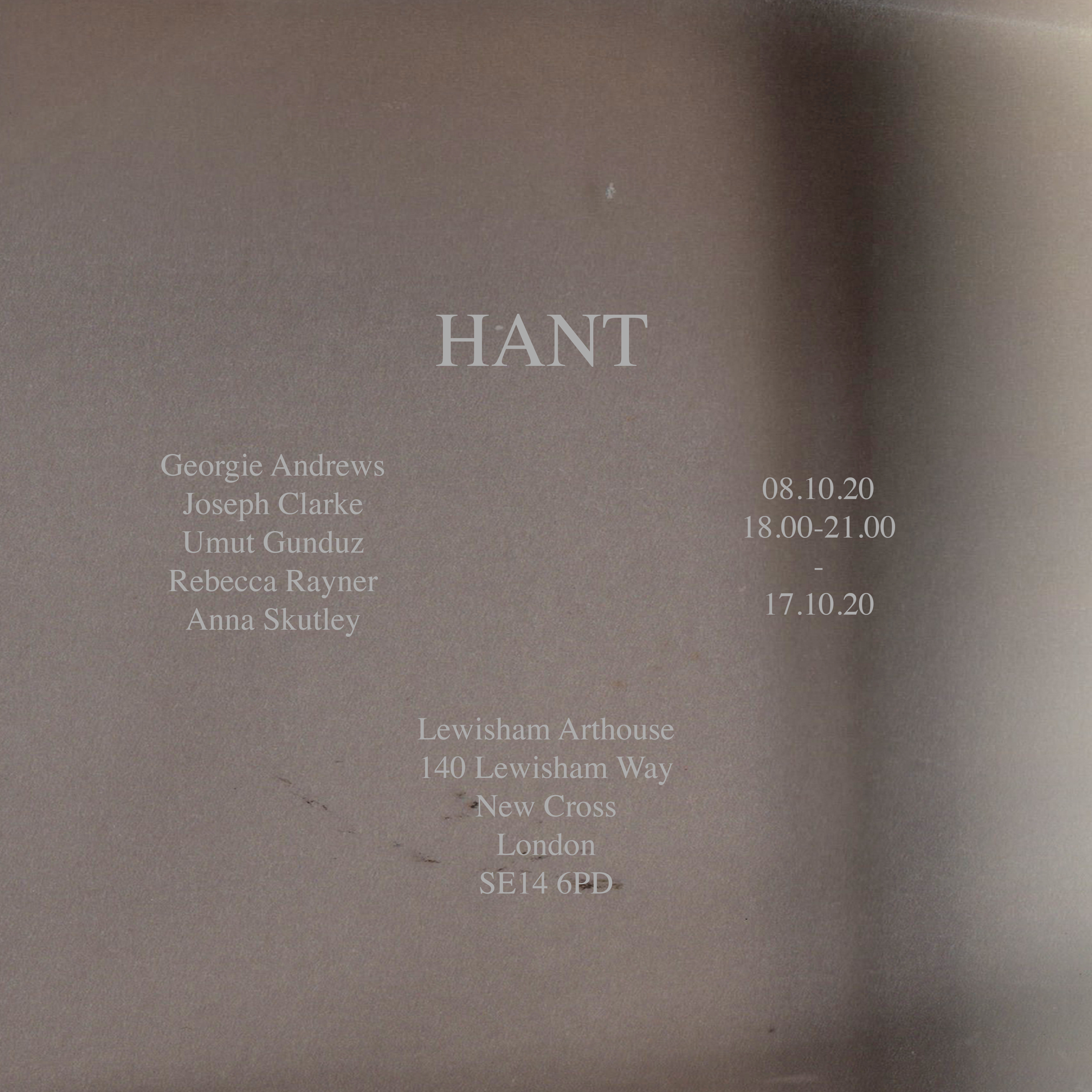 8th October 2020
Georgie Andrews | Joseph Clarke | Umut Gunduz | Rebecca Rayner
Curated by Anna Skutley
Opening: Thursday, October 8th, 6-9pm
Until: October 17th, 12-6pm
'Hant' is the idea of the vernacular; of the objects, materials and architectural structures that furnish our lives and urban centres. It is a frequentation, or the spirit that haunts a location. It is a spot often visited; an obsession. The collective work that makes up 'Hant' extracts elements from their origin and relocates them in a new space, opening a discussion around our conception of site. Through the abstraction of materials, forms, sound and language, it explores the different ways that artists create reference to place.
Georgie Andrews explores ideas of 'hostile architecture and design'. Her sculptural work removes urban objects from their everyday context and re-situates them in the exhibition space. Alternatively, Umut Gunduz uses 3D models alongside textures, sounds and imagery appropriated from their real-life situs to construct his virtual worlds. Dealing with the inherent tensions between humans and material within these built environments, Joseph Clarke's sculptural installations address the dichotomies of construction verses deconstruction and order verses chaos. Also working from the premise of the human convergence with materiality, Rebecca Rayner uses discarded and found materials to create 'ambiguous landscapes' that reference the human body. Her work focuses on themes of consumption, objectification and the abject.
By examining processes of movement as applied to inert forms, this exhibition looks at the effect a forced displacement from site has on our aesthetic experience with the material makeup of our daily world. 'Hant' speaks to a tension between territory, human-made structures, and the language we use to represent these. It asks what specific role vernacular components serve in this exchange.
Figure it Out!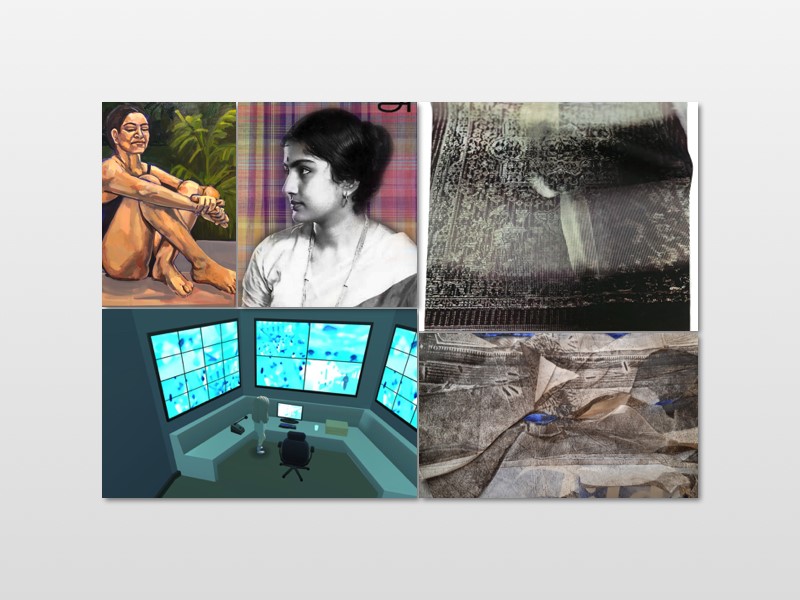 4th February 2021
4th – 15th February 2021 from 12-6pm (Sunday 12-3pm)
Preview Day: Saturday 6th February from 12-6pm
The Neulinge Collective consists of five artists from Taiwan, Pakistan, Srilanka and India who have come together as a group to critique the status quo with work that reflect issues of injustice we face today. There is a sense of impatience with the legacy of colonialism and as artists they not only want to engage with this conversation but also provide solutions and allow glimmers of hope through their works. Marium confronts orientalist notions of the 'oppressed' woman in Pakistan with her monumental figure paintings while Chudamani reflects on individual achievement of immigrants contributing to the success of Britain today. Divya's work confronts themes of regaining a mother tongue that was denied by imperialism. Yihsin explores her own state of mind dwelling on intimacy, loneliness and vulnerability Finally, Maryam's beautiful jewel like mixed media works are reflections of her research and experiments with textiles and their new age iterations.
Artists Instagram: @chudamani1034 / @divyasharmastudio/ @mariumbo_studio / @white_chu_artist / @maryamhinahasnainstudio
Proposals
The Project Space is run with the aim of providing affordable exhibition space and a platform for emerging artists, community groups and those who have been unable to find support/space through traditional gallery routes. In doing this we hope to provide a vibrant program of exhibitions for our local community, creating an opportunity for people to enjoy, discuss and engage with contemporary art in an informal and accessible setting. Alongside the program of hire shows we also facilitate larger projects and residencies that focus on our core aims of outreach and community engagement. We are always interested to hear from local artists, curators and community groups with proposals for larger projects or who are interested in forming creative partnerships with the Arthouse.
Lewisham Arthouse is committed to ensuring our Project Space is accessible for anyone to hire. We acknowledge that social barriers may influence participation in, and enjoyment of the arts. In an effort to address this in our local communities, our application process is open to everyone, regardless of age or educational background. We particularly welcome applications from non-white, Black, Asian and minority ethnicity individuals and groups.
Lewisham Arthouse is an artist cooperative and the staffing for the project space is provided by the voluntary work of our membership. We program the space in two six month blocks, from January to June and July to December. Proposals are accepted from 1st September for the following January to June and from 1st April for July to December. Dates are allocated in the order that proposals are received and once the program is fully booked for each 6 month period we close applications. The terms of hire and application form are available on the following links.
View Project Space application form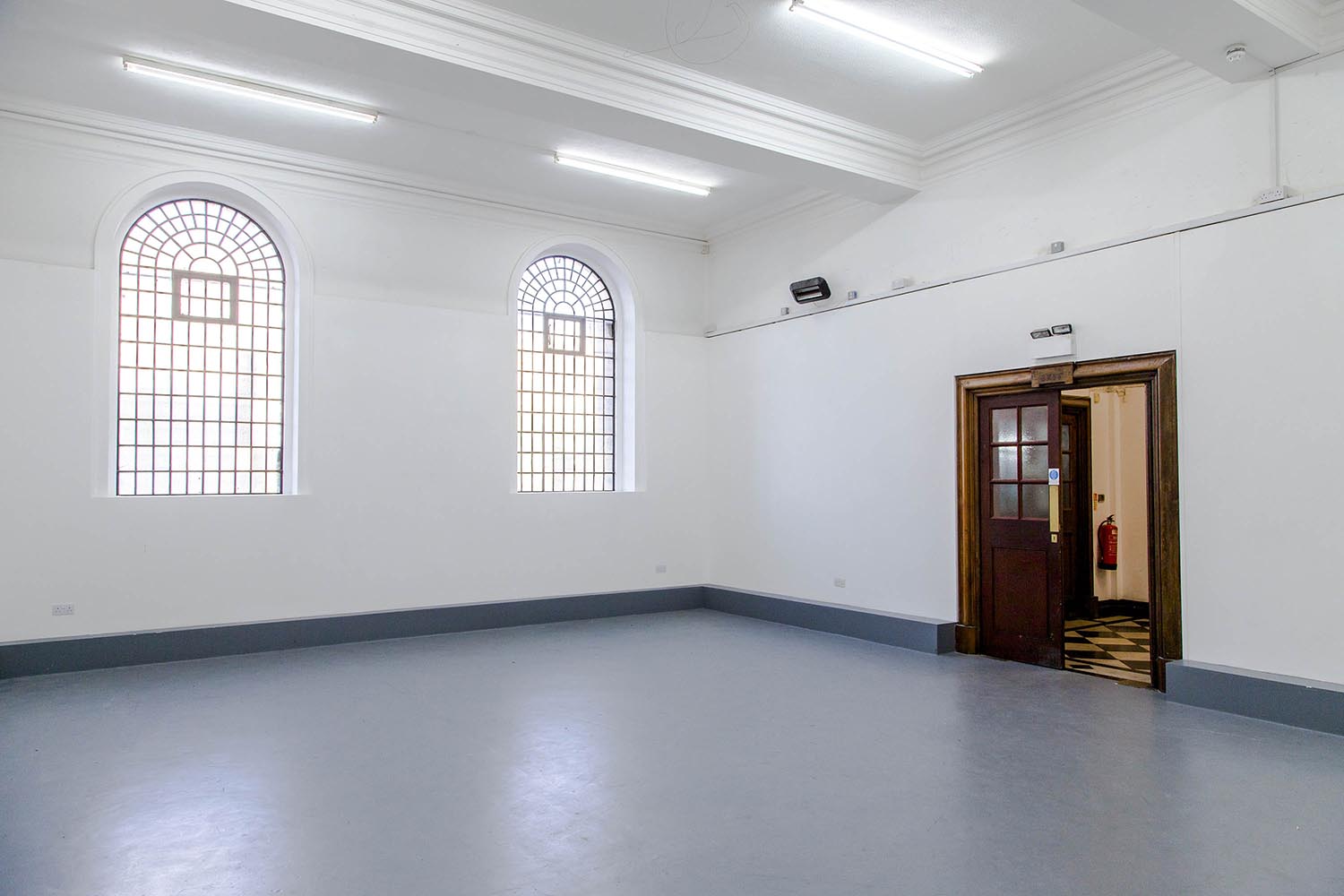 Image credit: photo Francesca Oldfield
We would like to highlight that dates are subject to change due to the coronavirus pandemic and prioritising cancelled exhibitions. Please bear with us as the situation develops. Moving forwards, we will be working to accommodate exhibition proposals in line with social distancing guidelines recommended by the Government. If you have any questions please contact us at projectspace@lewishamarthouse.org
Hire Fees:
1 week = £250
2 weeks = £400 (making it £200 per week)
3 weeks = £550 (making it £183 per week)
4 weeks = £680 (making it £170 per week)
Charities, schools and non profit organisations are entitled to 25% discount.
Send your applications to:
Project Space
Lewisham Arthouse
140 Lewisham Way
London SE14 6PD