About Lewisham Arthouse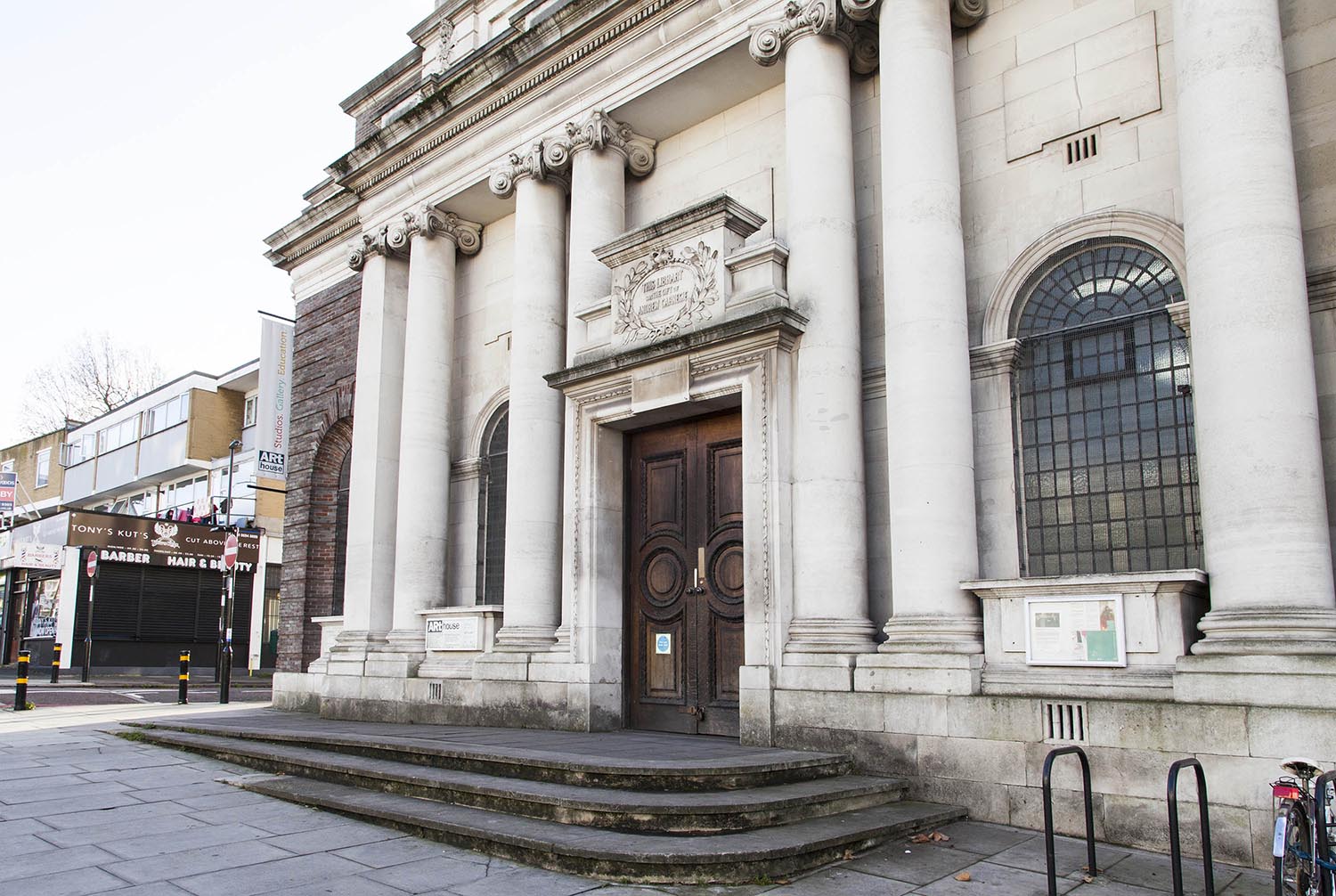 Lewisham Arthouse exterior. Photo credit: Francesca Oldfield
Who we are
Lewisham Arthouse (LAH) is a not-for-profit artist-led co-operative, based in a Grade 2 listed building in Deptford. Founded in 1992 it provides 40 artist studios with associated public gallery and workshop programmes.
What we do
Lewisham Arthouse provides subsidised workspace, event and exhibition facilities to the general public. We offer practical support for a range of different cultural and community activities. Our offering ranges from art exhibitions, classes and workshops to experimental music performances. Lewisham Arthouse also maintains open access to specialist facilities. These include an analogue photography darkroom and a pottery kiln. By participating within the co-operative, LAH members contribute to long-standing outreach and educational opportunities that are embedded across the borough. These include projects made in partnership with LBL Lewisham, local Friends'groups, schools, colleges and charities. Project partners include Arts Council England, Brockley Assembly, Clarion Futures and Friends of Luxmore Gardens.
How are we funded?
Lewisham Arthouse receives in-kind support from London Borough of Lewisham, other resources are generated from our membership through studio fees.
Co-operative members
Alongside a conventional fee paying system, members volunteer at least 5 hours per month. This involves working together with other members, coordinated through the Work Hours scheme. This generates around £30,000 of in-kind support each year, ensuring our public programmes and specialist facilities remain open to all.
Co-operative subgroups
The Arthouse is organised as a committee organisational structure. Each member works within a subgroup towards the organisation's on-going development. The subgroups are; Allocations, Building Maintenance, Education and Grants, Finance and Administration and Gallery and Project Space hire.
Co-operative officers
Officers are elected at the Annual General Meeting (AGM). These voluntary roles are undertaken for one year at a time. Any member of Lewisham Arthouse member can volunteer for election as an Officer. Generally, the Chair is responsible for organising meetings; the Secretary is responsible for organising compliance with the Financial Conduct Authority; the Treasurer is responsible for organising financial information.
Co-operative management committee
Lewisham Arthouse committee comprises of officers and subgroup co-ordinators. The committee decides how funds will be raised and spent and ensures that the co-operative's income and expenditure is properly managed.
Co-operative decision-making
General meetings are held every three months and are open to all members. Any changes to the rules or constitution of Lewisham Arthouse is proposed, discussed and collectively agreed by its members. All decisions are made collectively on the basis of members' votes. For transparency, all meetings are minuted and distributed to the membership.
Timeline
1992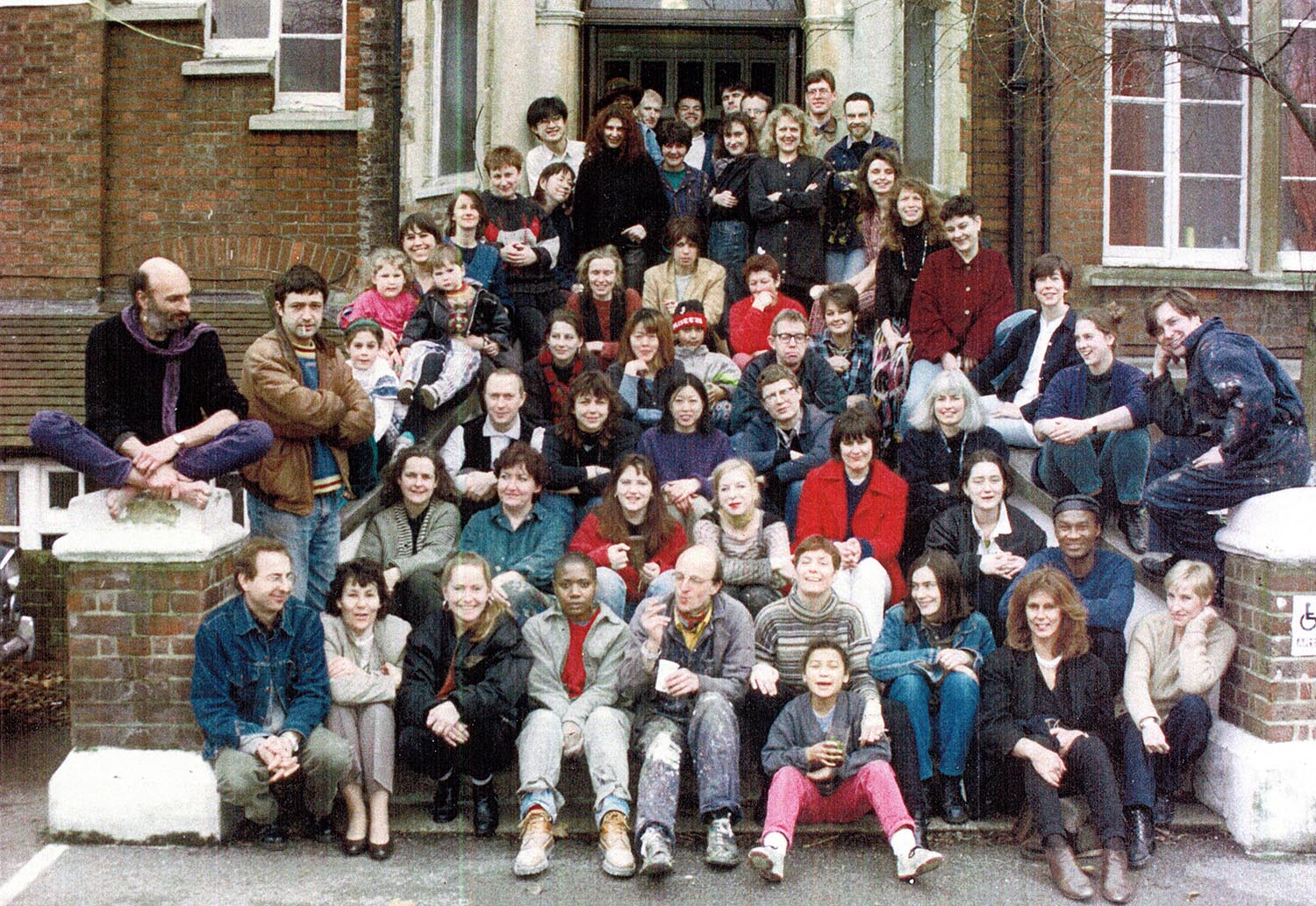 A group of artists' designers and crafts people gathered through the 4th Lewisham Visual Arts Festival to found Lewisham Arthouse. Set up as a voluntary led cooperative organisation to function as a community hub and to provide creative workspace.
The Arthouse moved to the old West Kent County Grammar School on Hilly Fields, which allowed the Arthouse to properly establish itself by expanding the studio membership and introduce a gallery and education programme.
(Group membership photo early 1992 Hilly Fields)
1993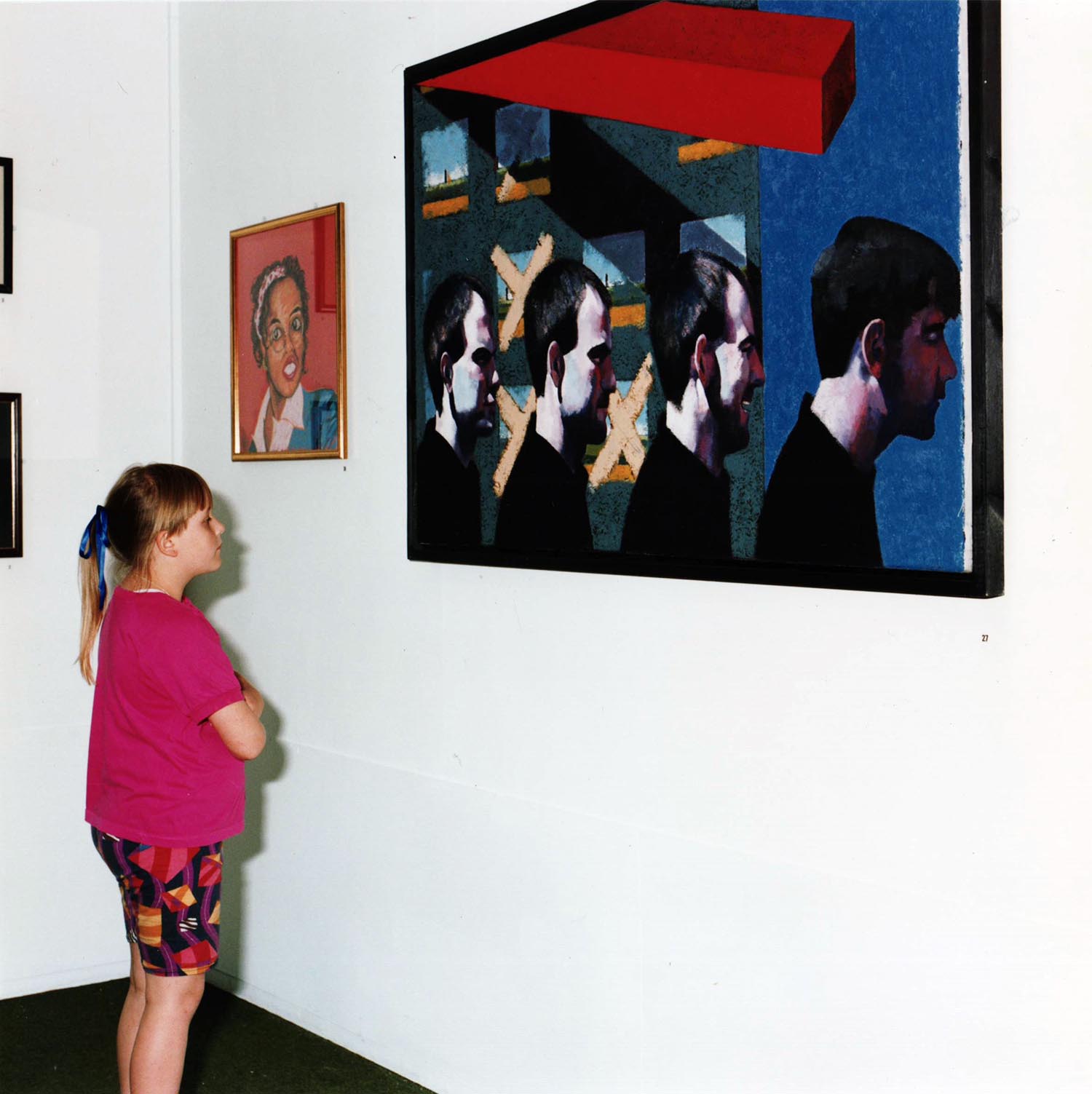 In November 1993 the Hilly Fields site was sold to Prenderghast Girls School, following a period of uncertainly, a new premises was found, granted on licence by the London Borough of Lewisham.
(Lewisham Open Hilly Fields 1992)
Lewisham Arthouse moved to its present location, the former Deptford Library a grade II listed Carnegie building. The building offered reduced capacity and was in a poor state due to its use as an illegal rave venue. The damage sustained in the first year was estimated at £70,000 (£143,500 in today's money). Lewisham Council agrees with the Friends of Deptford Library: not to sell the building for redevelopment, and to retain community usage through Lewisham Arthouse.
(Building for sale 1991)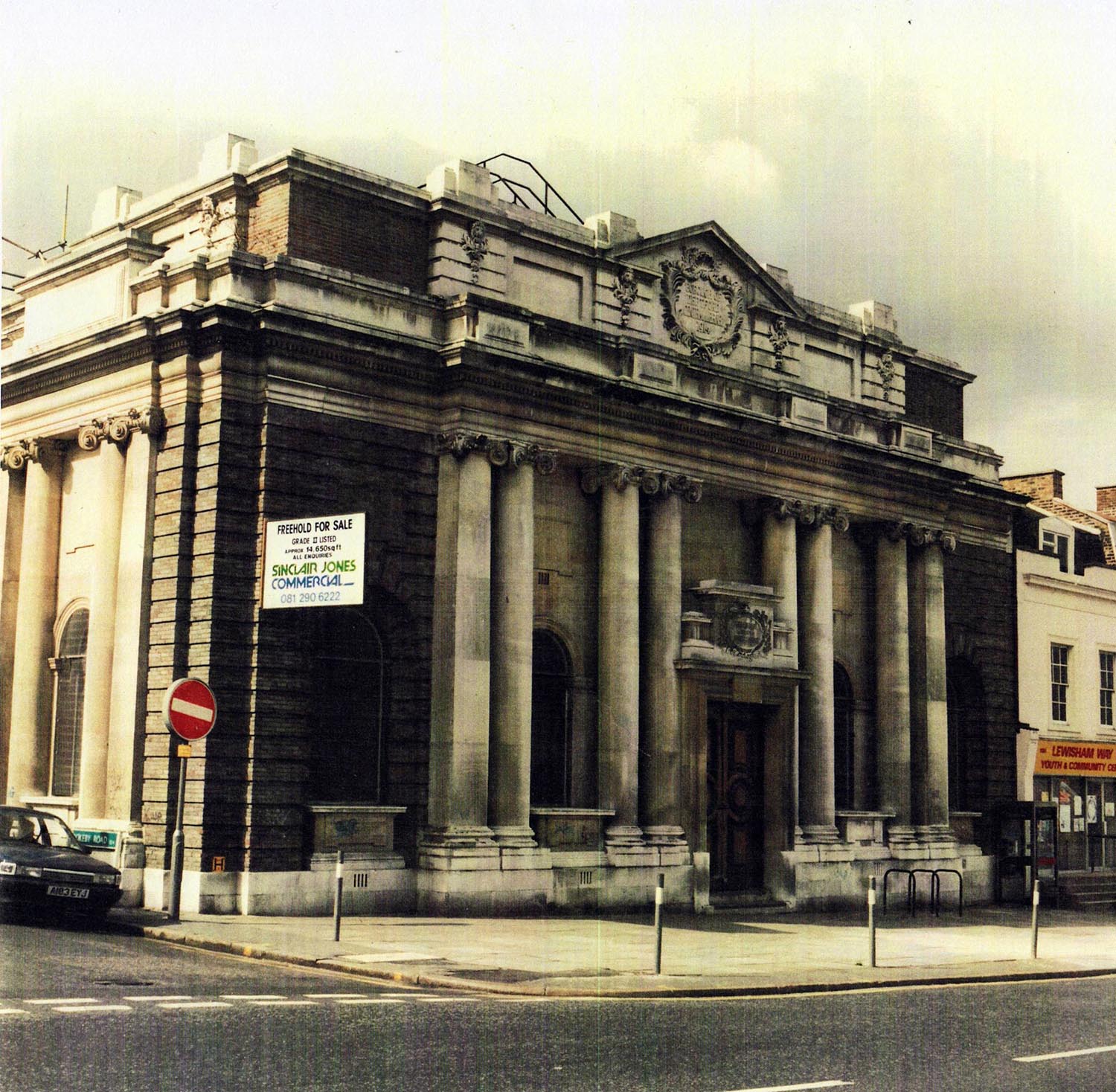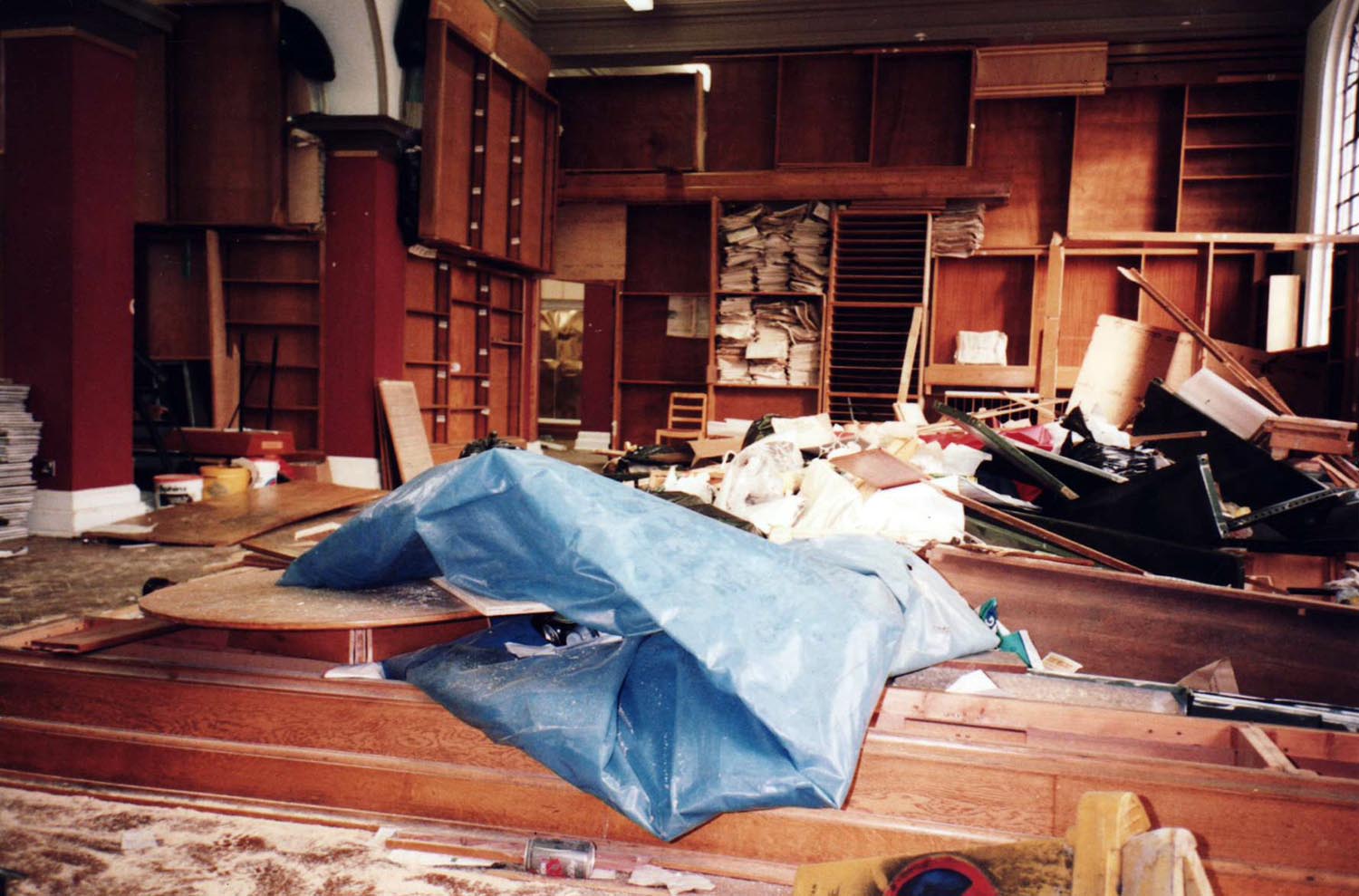 Members of the Lewisham Arthouse cooperative (assisted with 2,000 community hours through the Probation Service) provide £80,000 worth (£147,200 in today's money) of renovation to the building in this year alone. Arthouse members, through a scheme called 'work hours', voluntarily maintain the building. The membership assist in attracting funds to renovate the glazed roof, improve external security, waste removal and construction of gallery and workshop spaces. By the year 2000 the voluntary effort invested to renovate the building was estimated at approximately £400,000.
(Ground floor 1991. Photo credit Brockley Society )
1994
In 1994 Lewisham Arthouse was the first organisation of its type to become an industrial and provident society with charitable status.
(First floor studios 1994)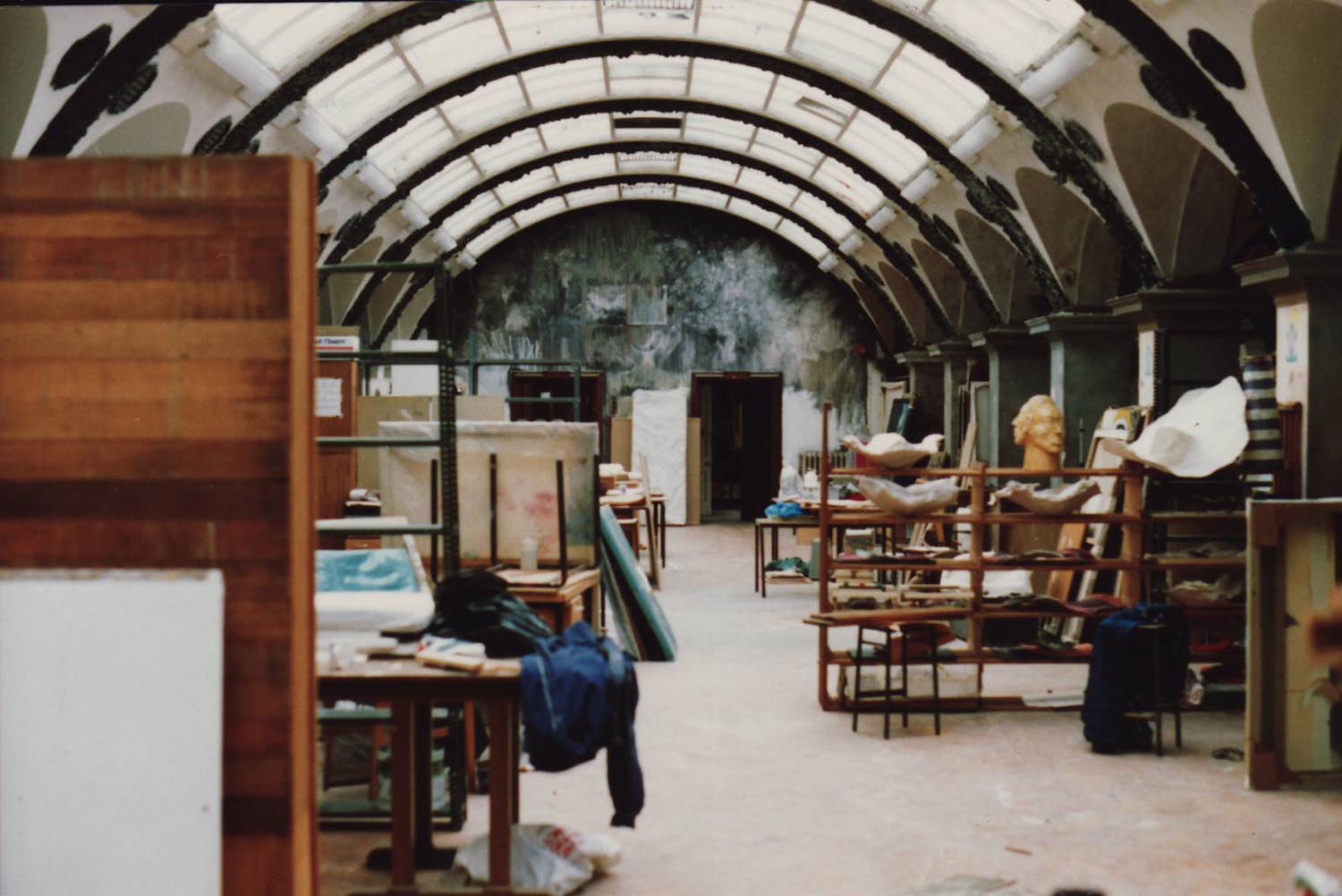 1995
Since its formation the Arthouse has continued to promote itself as a resource to the local community. Offering accessible workspace/facilities, arts programme and the provision of free or low-cost learning opportunities for the local community.
(Big Painting workshop 1996. Photo credit Townly Cooke)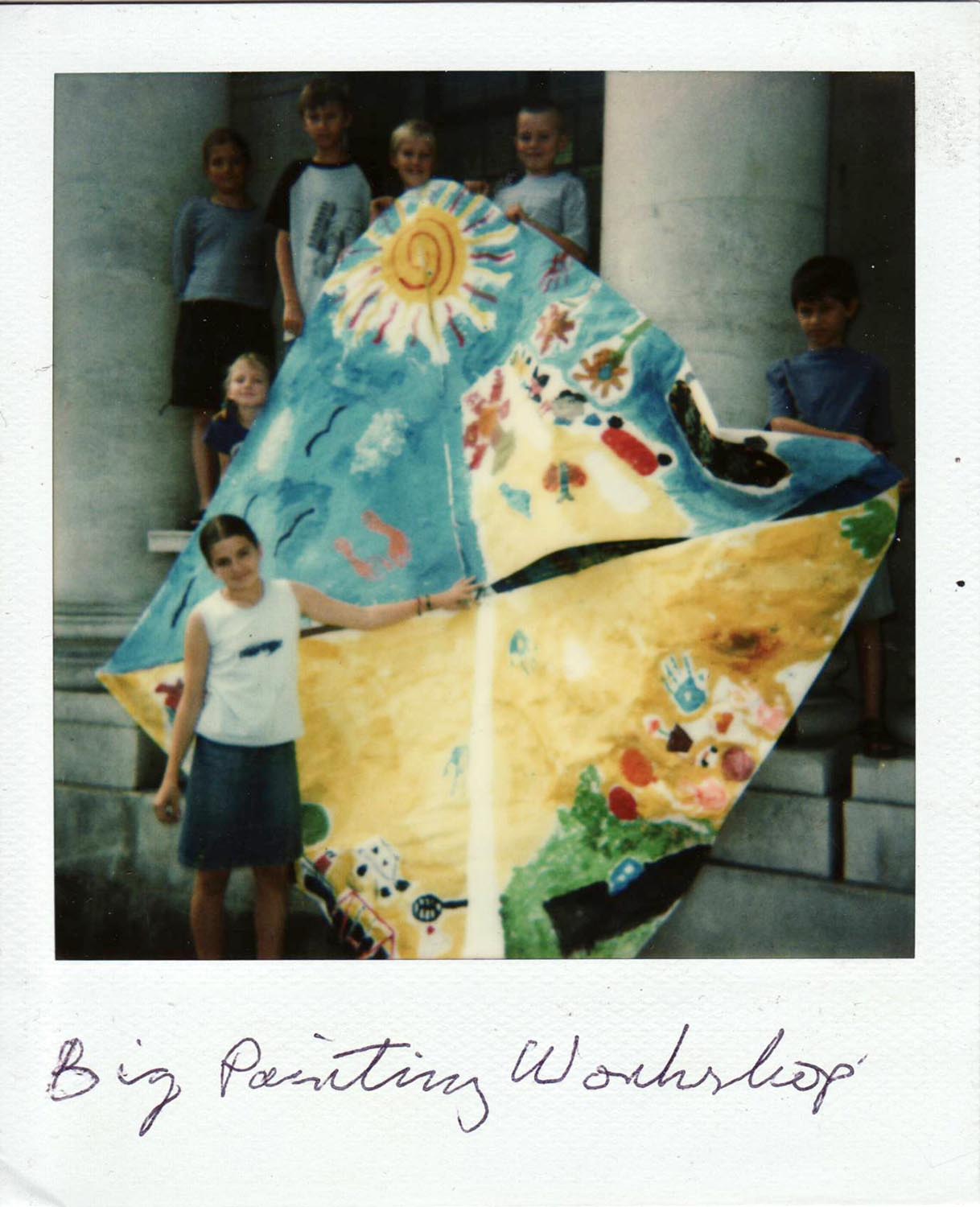 1996
In 1996 and 1998 the Arthouse held an open studios event as part of the Whitechapel Open. In 1997 LAH participated in the Open House national event. Open studios events continue annually and are a great opportunity to meet members in their studios, buy work and explore a very unique building.
(Performance at entrance 1995. Photo credit Alison Day)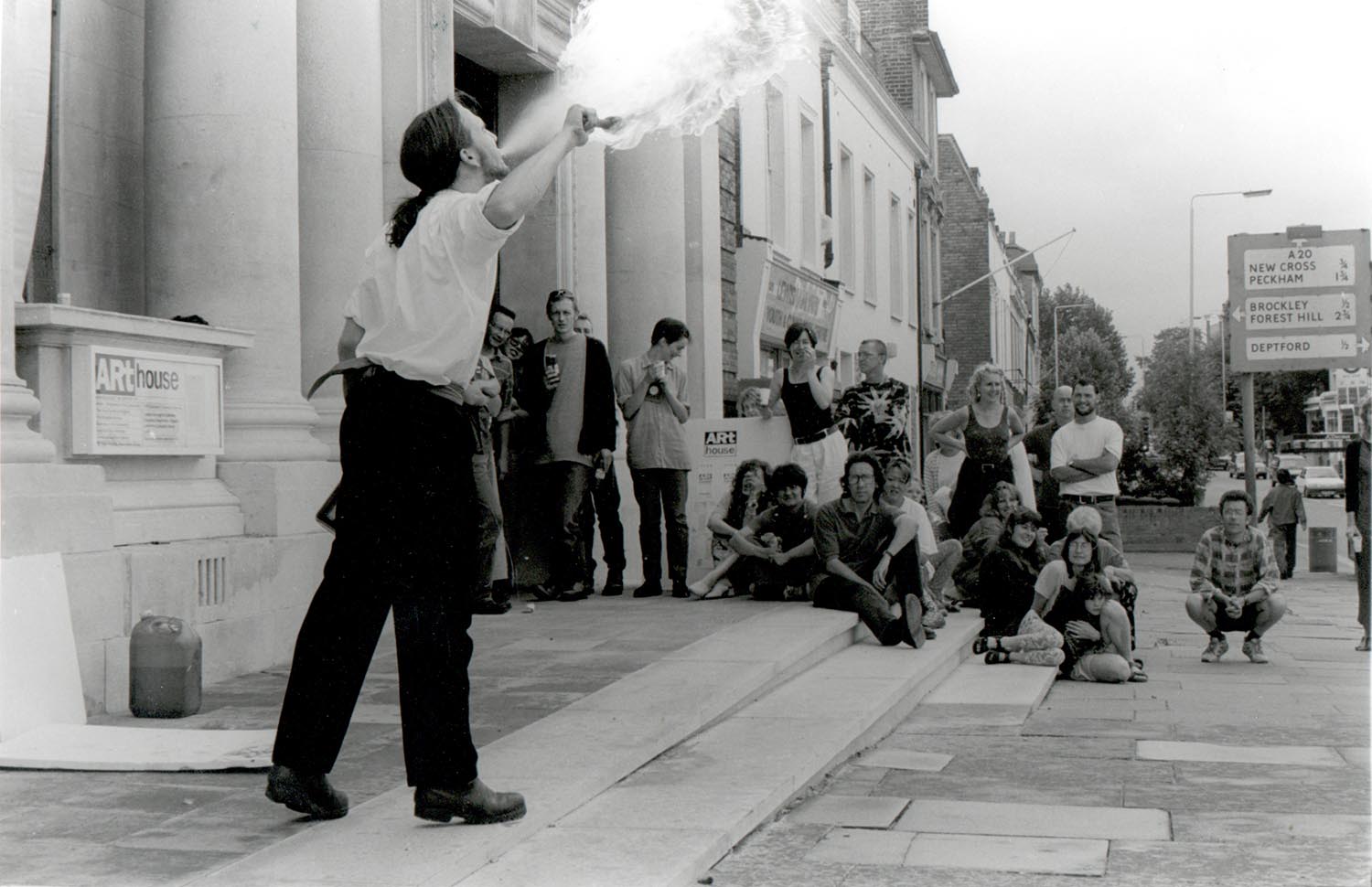 1998
Lewisham Arthouse has fostered a commitment to capacity building; to this end several former members have initiated projects and begun successful careers in the Arts. Once such example is Deptford X, London's longest running arts festival.
(Deptford X Arts feature Evening Standard 2002)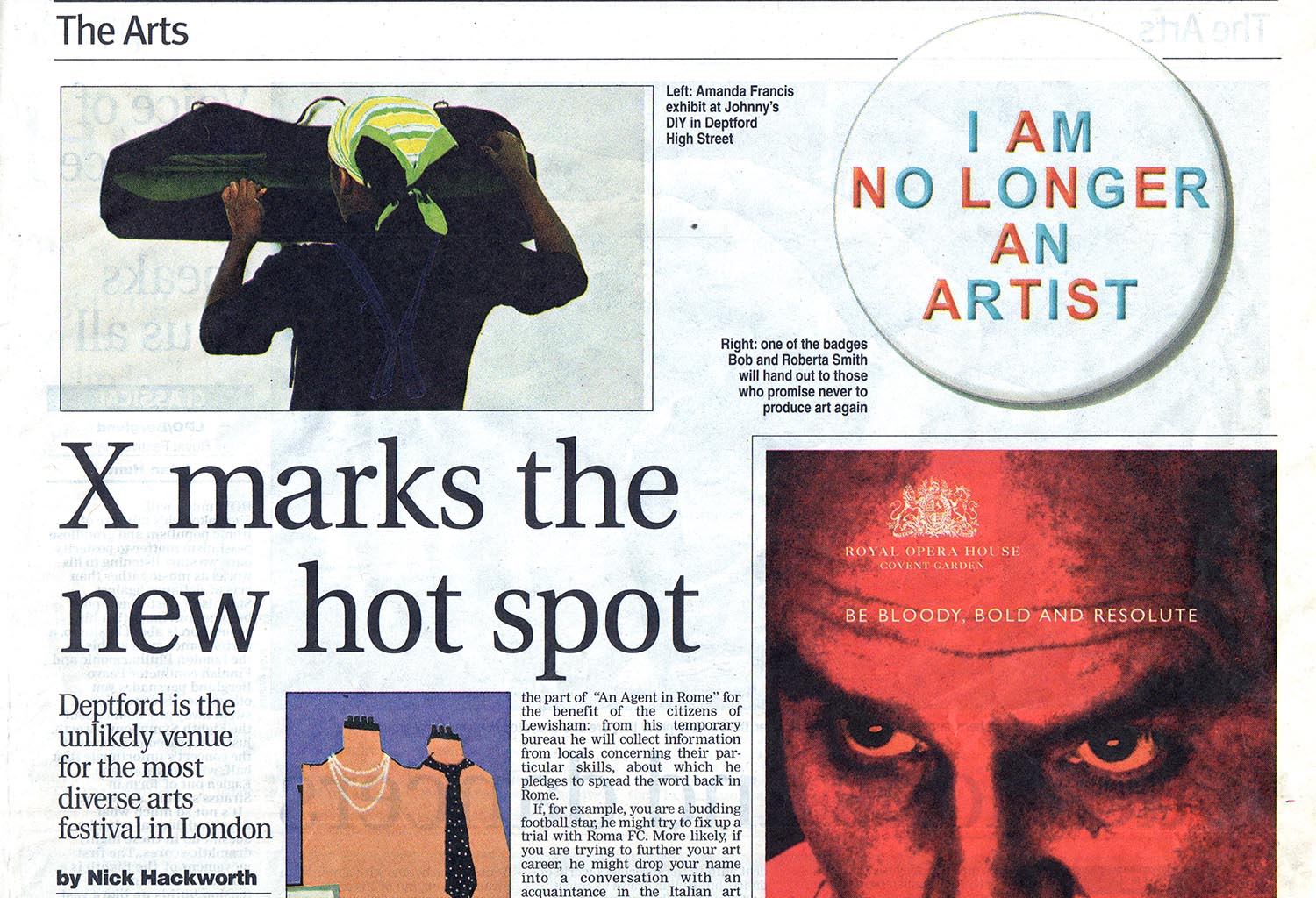 The Arthouse set up a Graduate Residency Award supporting artists at a precarious moment in their career. The award provides a free studio and peer mentoring to a London-based graduate. Residencies vary from 6 – 12 months and culminate in public presentations in our Project Space.
(Graduate studio Award 2013. Photo credit Nicky Teegan)
2012
The Arthouse reaches its 20th Birthday
Regular monthly music event set up by Arthouse members to celebrate experimental and underground DIY sounds. These events have gathered a strong following, in 2014 Thurston Moore (Sonic Youth) headlines at Lewisham Arthouse. In 2015 the Arthouse presents Sound is Sound is Sound a programme of workshops, sound installations and interventions at the Albany, Deptford – now poised to be a regular event.
(Squaring the Circle 2014. Photo credit Ali Ashe)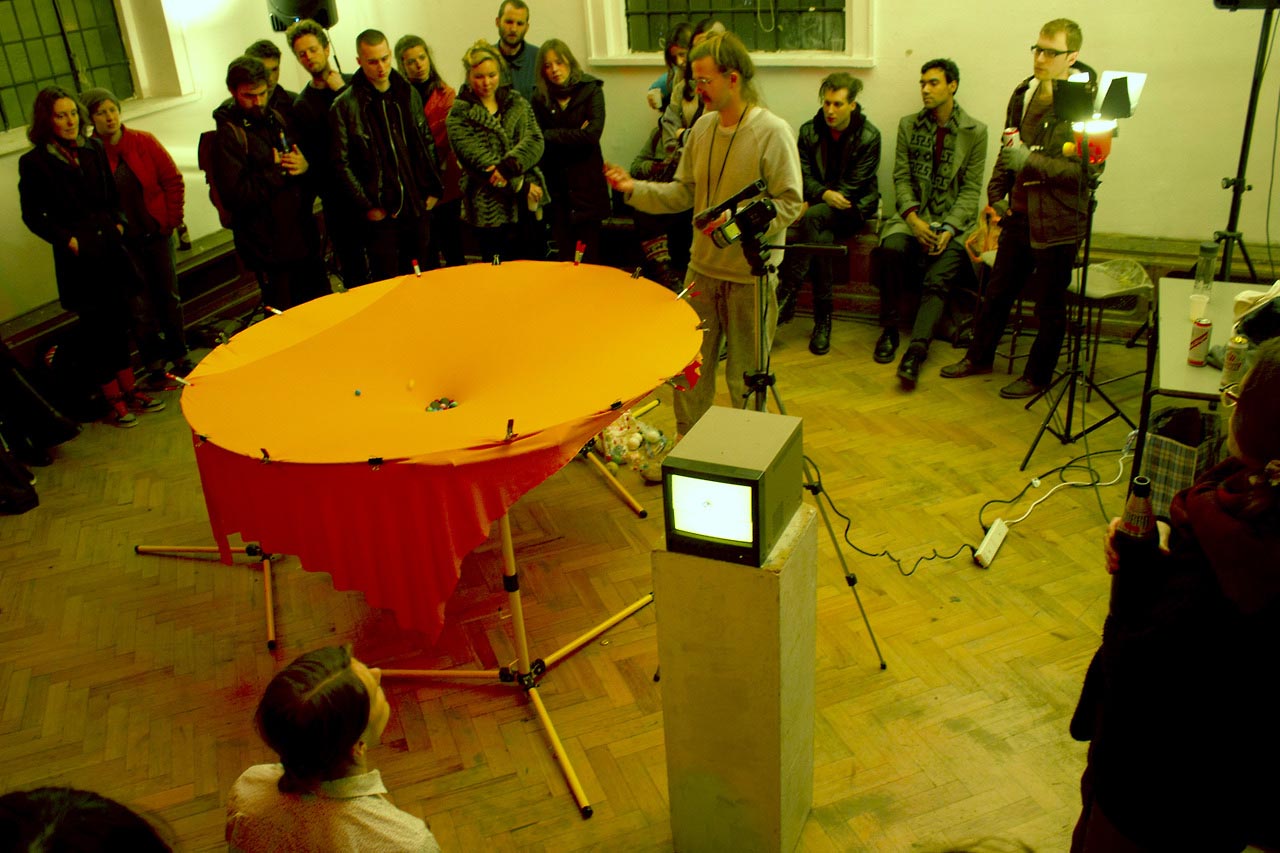 2013
Centenary anniversary of the building celebrated by Participatory event INVITE, Secret Show a time capsule exhibition secreted within the Project Space walls and FFWD The Revolution, a publication and performative tour of the building.
(Laying of foundation stone Deptford Library 1913)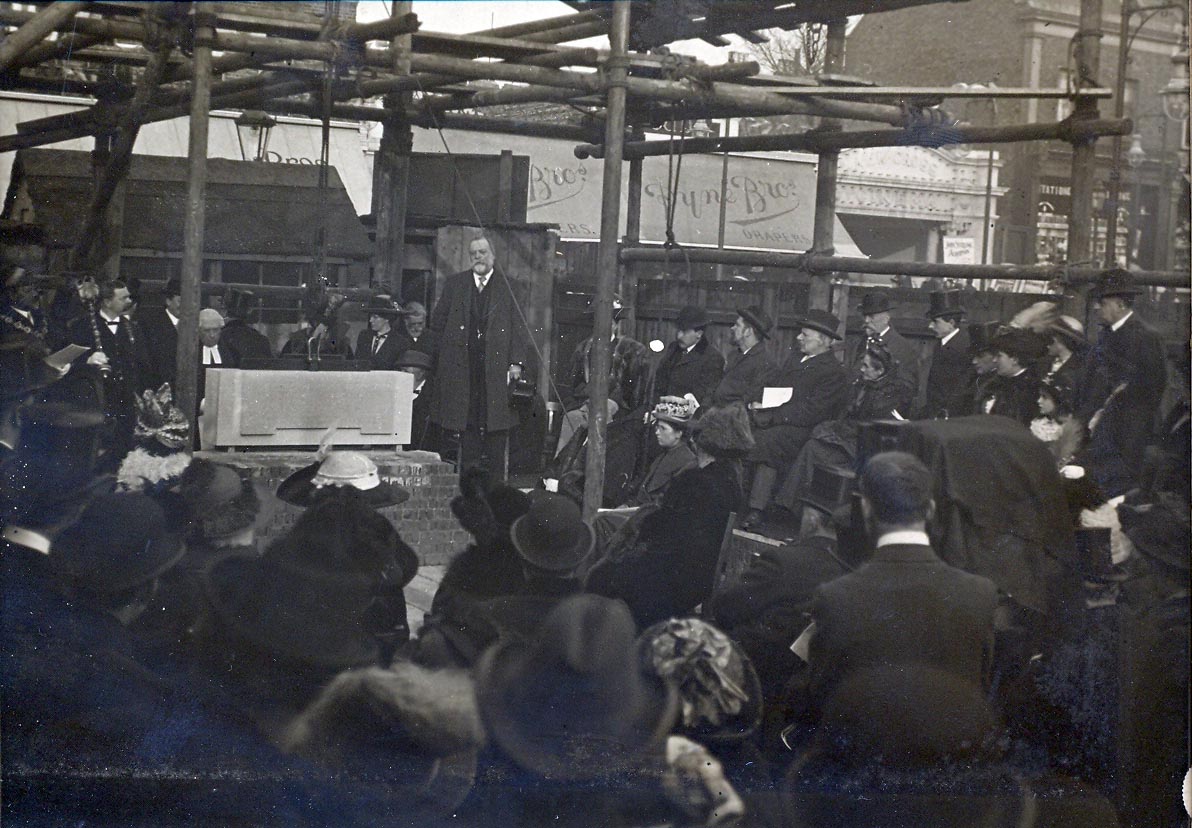 2014
Pop-up Café Lounge at the Arthouse opens in June for 6-weeks, enhancing its role as a community hub, providing training and trading opportunities for young people and start-up businesses.
(Lounge at the Arthouse Pop- Up Café 2014. Photo credit Amanda Francis)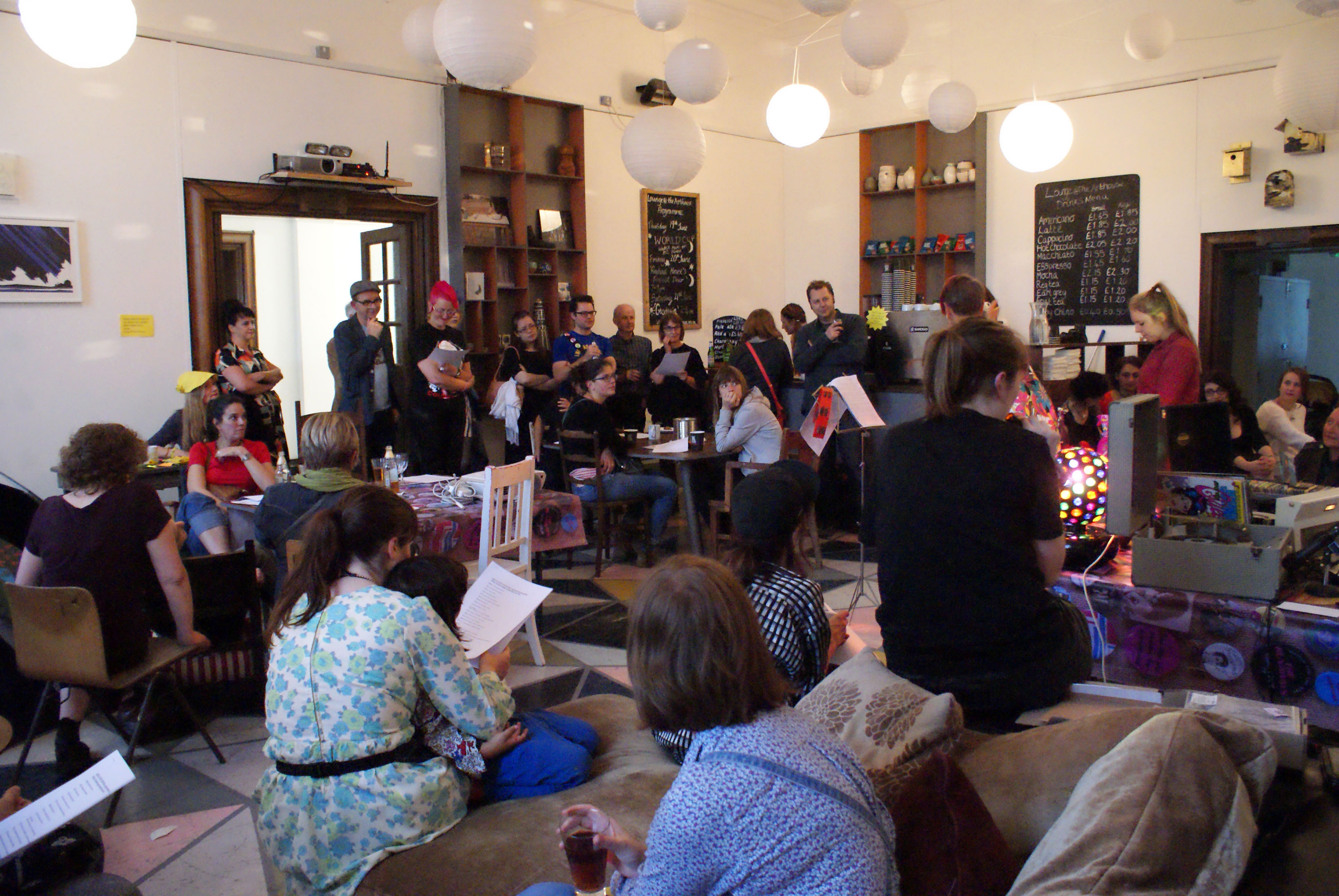 2015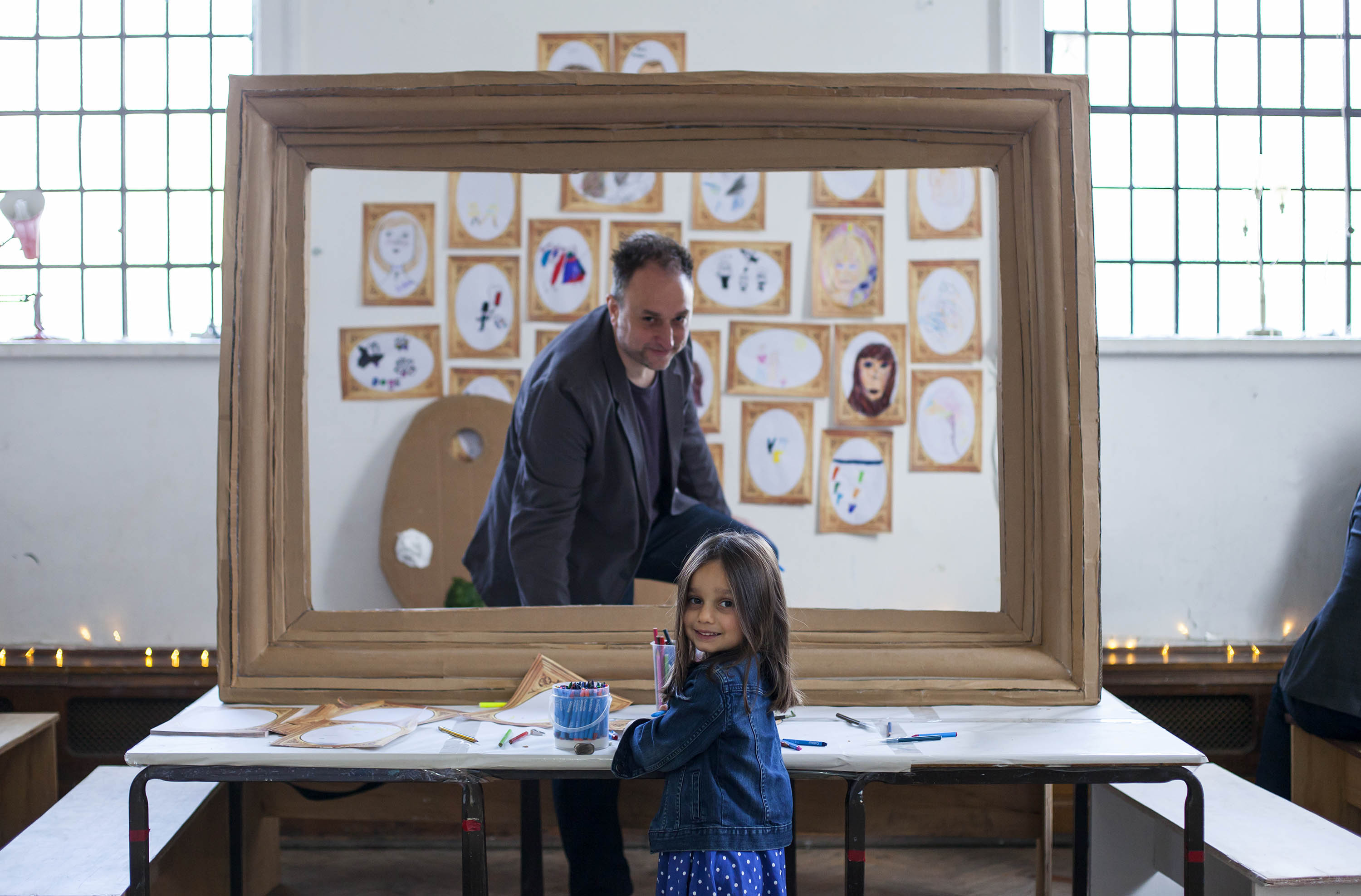 The Community Darkroom opens complimenting Lewisham Arthouse's existing specialist open-access arts facilities.
(Learning at Lewisham Arthouse 2015. Photo credit Francesca Oldfield)
2016
Having built up financial reserves over the last 20 years, Lewisham Arthouse registers as a Society with the Financial Conduct Authority (FCA) under the Cooperative and Community Benefit Society Act 2014 and is funded by Arts Council England for a period of organisational research and development. Negotiations with Lewisham Council begin in pursuit of a secure lease to allow further investment in Lewisham Arthouse's provision of visual art, music, education, open-access and artist development programmes to new and existing audiences.