Studios
All studio spaces benefit from good natural light with the costs of studio membership including electricity, water, building insurance and service charges. Access to WiFi and a covered outdoor working area is also available.
Besides paying rent, Studio Members contribute at least 5 hours per month in support of Lewisham Arthouse. This subsidises our Learning, Exhibition and Events programmes, and keeps them affordable and engaged.  Roles are hands-on, including curating, fundraising, marketing and building maintenance. It's a great way to gain professional skills and experience and gain valuable experience of working within an active and friendly community organisation.
Studio membership is allocated according to artistic consistency, a demonstrable commitment to exhibition-making and self-promotion and a commitment to be present in Lewisham Arthouse for a minimum amount of time each month.
If you'd like to be a studio member, please join our mailing list to get updates on studio vacancies and details on how to apply.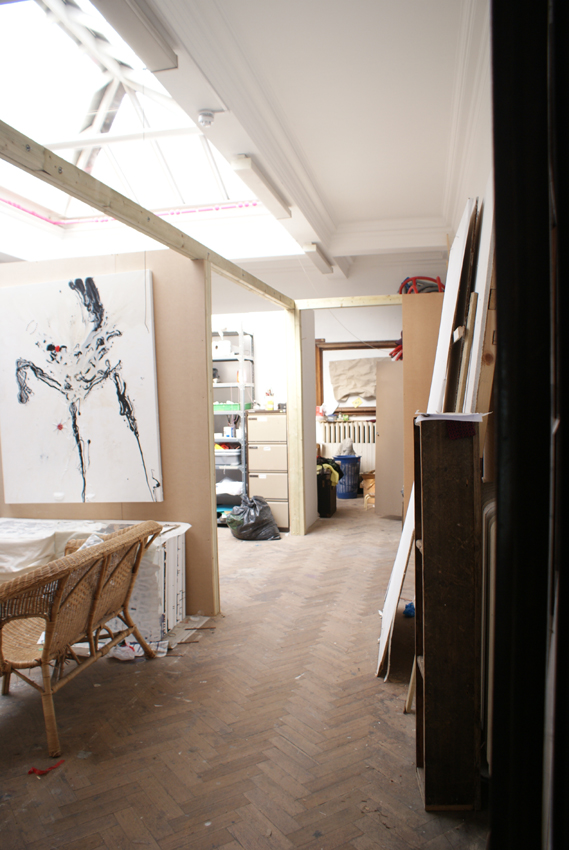 Image credit: Francesca Oldfield
Jobs
There are no positions available at present. Please join our mailing list to receive updates on upcoming opportunities.
Graduate Studio Award Scheme
Since 2010, the Graduate Studio Award Scheme has cultivated quality, innovation and talent development. This scheme supports artists at a precarious moment in their career. Lewisham Arthouse provides a free studio and peer mentoring to a London-based graduate. Residencies vary from 6 – 12 months and culminate in public presentations in the Project Space.
Kate Fahey 2017
Lewisham Arthouse is delighted to welcome our new Graduate Resident, Kate Fahey, who joins us from 1st June 2017 – 31st January 2018. Kate Fahey is an artist working with print and installation. She received a BA in Fine Art Printmaking from Gray's School of Art, Aberdeen and an MA in Fine Art Printmaking at the Royal College of Art, London.
'With machine vision, technological acceleration and the increasing pace of life, time seems to flow ever faster, making our relationships to images and the land fluid and problematic. At the core of my practice lies a concern for the surface and skin of the image through which I attempt to channel affect and a more embodied type of visuality, positing the surface as a site of mediation, transfer and transformation. Through the haptic nature of the work, I examine humans' relationship with the digital and seek to connect with and to slow down our experience of images, calling on lost lore and old forms of knowledge to negotiate technology and scientific advancement.'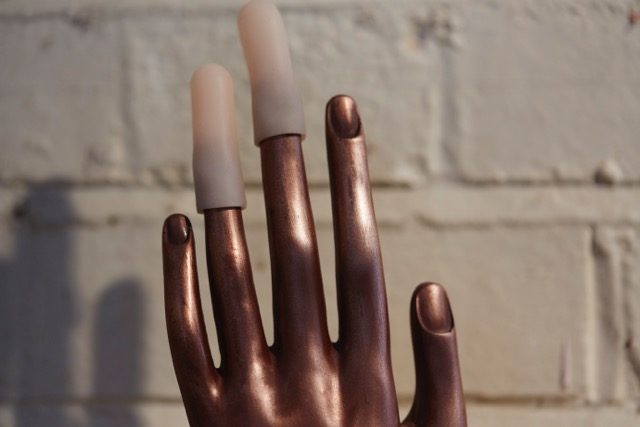 Graduate Resident Award Archive
Lots of exciting exhibitions, events and projects have emanated from our Graduate Studio Award Scheme; from to Once More With Feeling(s) an evening of performance and video focusing on cover versions, FFWD the Revolution a performative tour and publication, to Attempts to Get Inside the World a laboratory-style exhibition and symposium. To find out more about our past recipients please click here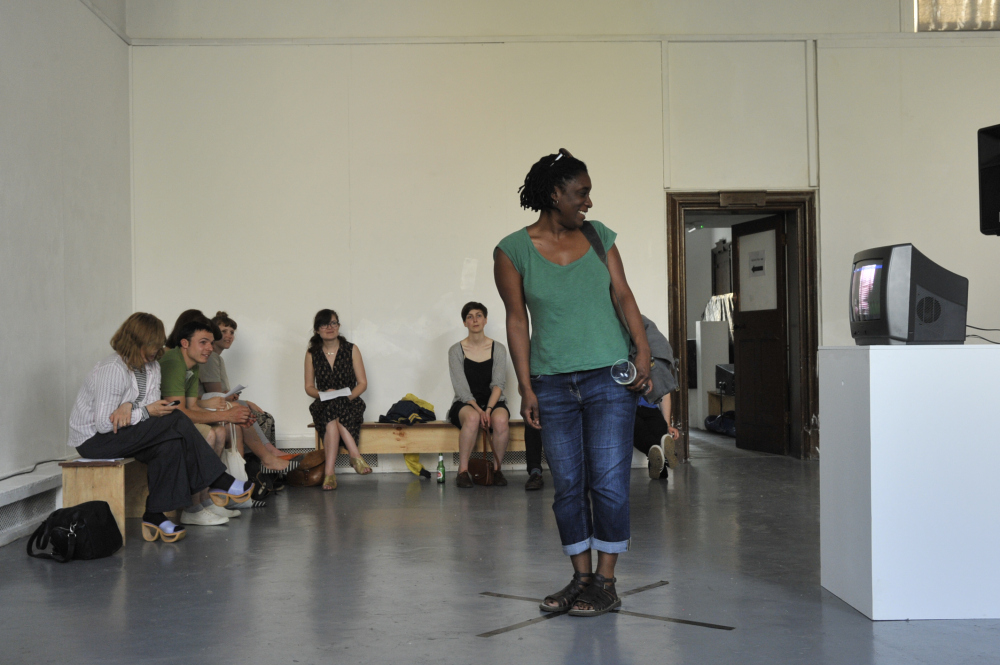 Image credit: Chain curated by Candida Powell-Williams
Once More with Feeling(s) Curated by Chris Alton and Rachel Hill
23rd October 2015
A night of artist's performance and video, focusing on cover versions. Artists featured include Louise Ashcroft, Giles Bunch, Sophie Chapman, Lydia Cohen, Rose Delcour-Min, Alberto Duman, Joseph Ernst, Rosa Farber, Luke Faulkner, Liam Geary Baulch, Marco Godoy, Kerri Jefferis and Ellie Wyatt, Pil and Galia Kollectiv (WE), Sean Mullan, Rosa Nussbaum, Luis Rodriguez, Dominic Watson, Boy With Wings, Rafal Zajko.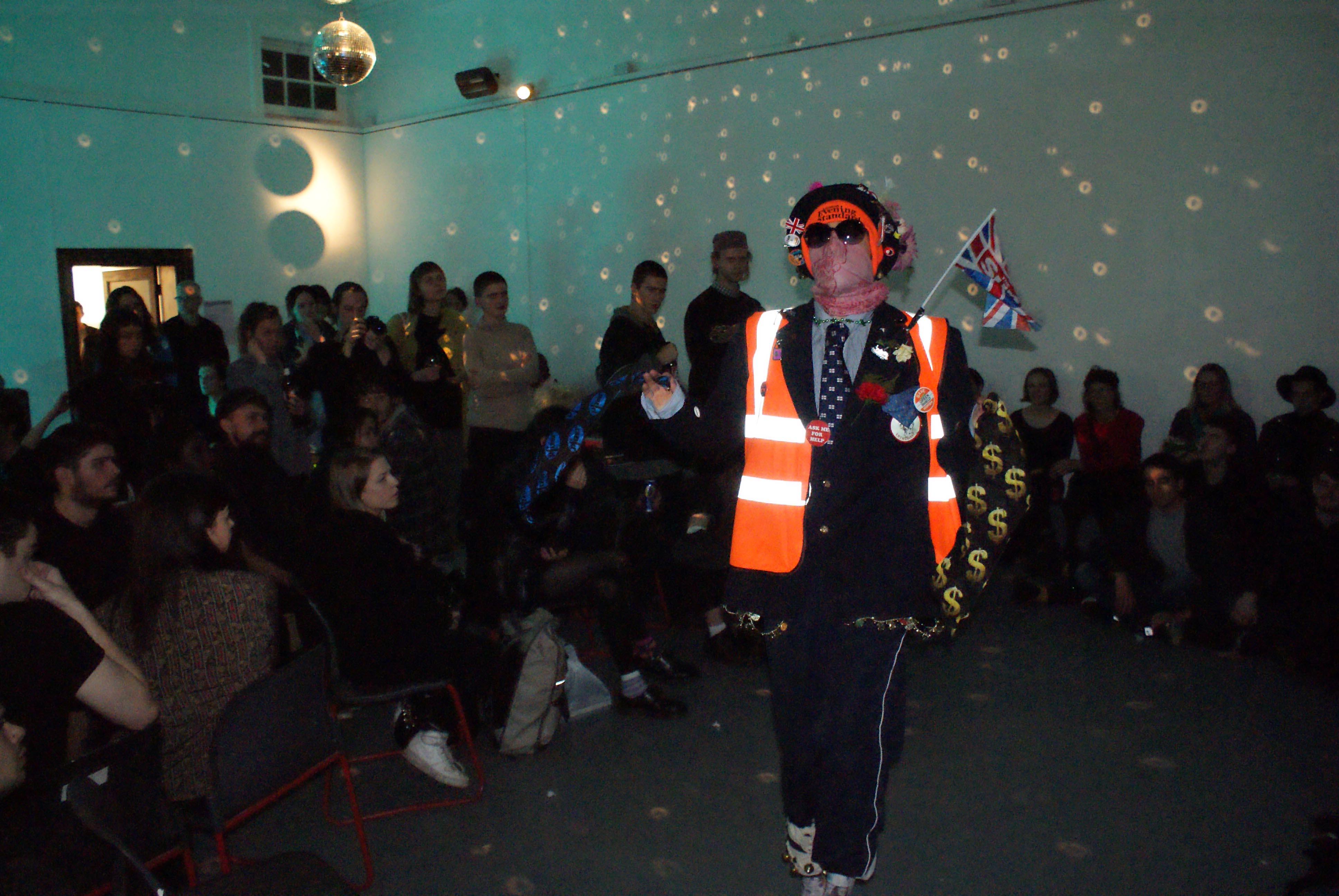 Image credit: Amanda Francis
I See I don't See publication and exhibition curated by Jack Tan and Luke Burton
30th August 2014
Featuring a specially commissioned semiotic analysis on the work in the show by Maya Osborne and Letters between the curator-artists Luke Burton and Jack Tan. Also features artist profiles, the Press Release and a free print of Caspar David Friedrich's The Wanderer Above the Sea of Fog.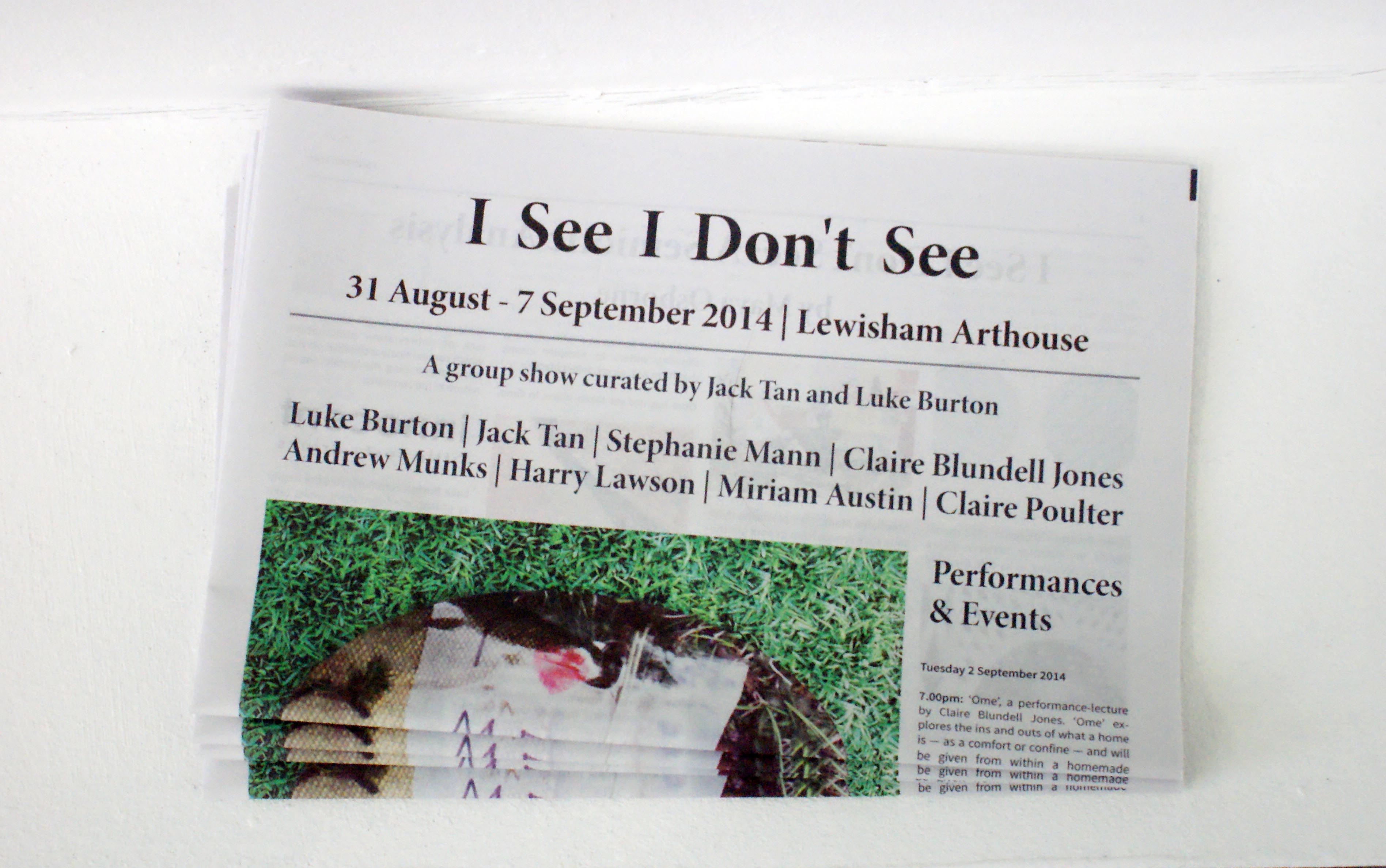 Image credit: Amanda Francis