Our Studios
The main objective of Lewisham Arthouse is to support practising artists and makers to work. Artists pay rent for their studio, but rent is subsidised through the cooperative's Work Hours scheme to ensure it remains affordable. We use the term 'member' because Lewisham Arthouse is more than just about individual studio spaces. Lewisham Arthouse is about artists undertaking the collective decision-making, day to day running and development together.
Alongside personal conduct, rent payment and studio attendance responsibilities, members volunteer at least 5 hours per month through our Work Hours scheme. These hours of work subsidise our public programmes, ensuring they remain affordable and genuinely artist-led. This can involve working with others towards things like curating, fundraising, inclusion, and building maintenance. This offers a unique way to share ideas and work alongside different artists within a friendly, cooperative community.
Most Lewisham Arthouse studio spaces benefit from natural light and Wi-Fi access, with the costs of electricity, water, building insurance and service charges included. Access to an outdoor covered working area and bike-parking is available. The building currently lacks central heating, or step-free access to the first floor.
Unfortunately, the demand for genuinely affordable studio space in Lewisham is extremely high. Regretfully, the number of applications we receive makes the process of allocating studio space competitive. Studio membership is offered on the basis of artistic consistency, a demonstrable commitment to exhibition-making, self-promotion and a commitment to be present in your studio for a minimum amount of time each month.
We welcome all applications from all artists and makers, and appreciate the time they take to prepare. If you'd like to apply for studio membership, please join our mailing list to get updates on studio vacancies and details on how to apply.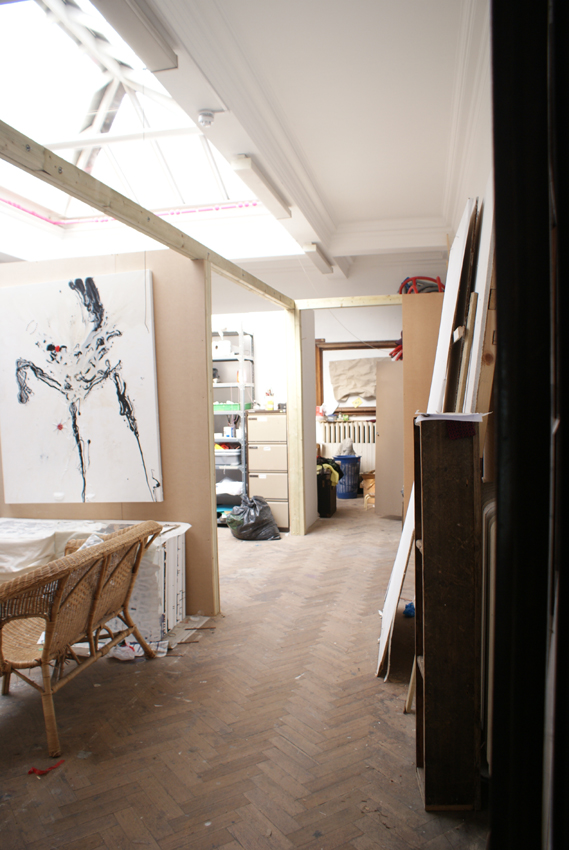 Image credit: Francesca Oldfield
Opportunities
We regularly advertise available studios and sublets. For up to date information, please see the Opportunities section in News.
Jobs
There are no positions available at present. Please join our mailing list to receive updates on upcoming opportunities.
Graduate Studio Award Scheme
Since 2010, the Graduate Studio Award Scheme has cultivated quality, innovation and talent development. This scheme supports artists at a precarious moment in their career. Lewisham Arthouse provides a free studio and peer mentoring to a London-based graduate. Residencies vary from 6 – 12 months and culminate in public presentations in the Project Space.
Rosie McGinn 2019 – 2020
Lewisham Arthouse is delighted to welcome our new Graduate Resident for 2019-2020, Rosie McGinn. 
In her own words… "As an Artist I am interested in unpicking moments of euphoria and despair through a plethora of mediums including motor-based sculptures, inflatable installations, videos and prints. From a monstrous writhing Paul Gascoigne puppet [connected to a hand-winch] t oa giant inflatable bingo woman to stuffed Torvill and Dean figurines reliving the Boléro [on robot hoovers], my recent work has gravitated towards [British] sport and leisure whilst observing the provincial areas and communities where rituals, such as Bingo, going 'out out' and football, provide a sense of faith and escapism. Whilst the artworks look at primal psychological drives and concepts, the mechanisms can be as complex as the feelings they are trying to portray.
The priority in my practice has always been to incorporate and collaborate with sections of society who are otherwise uninvolved and uninterested in the art world. The work remains unashamedly accessible and connected to a wider audience through its familiar references, use of humour and acute observations of human behaviour…"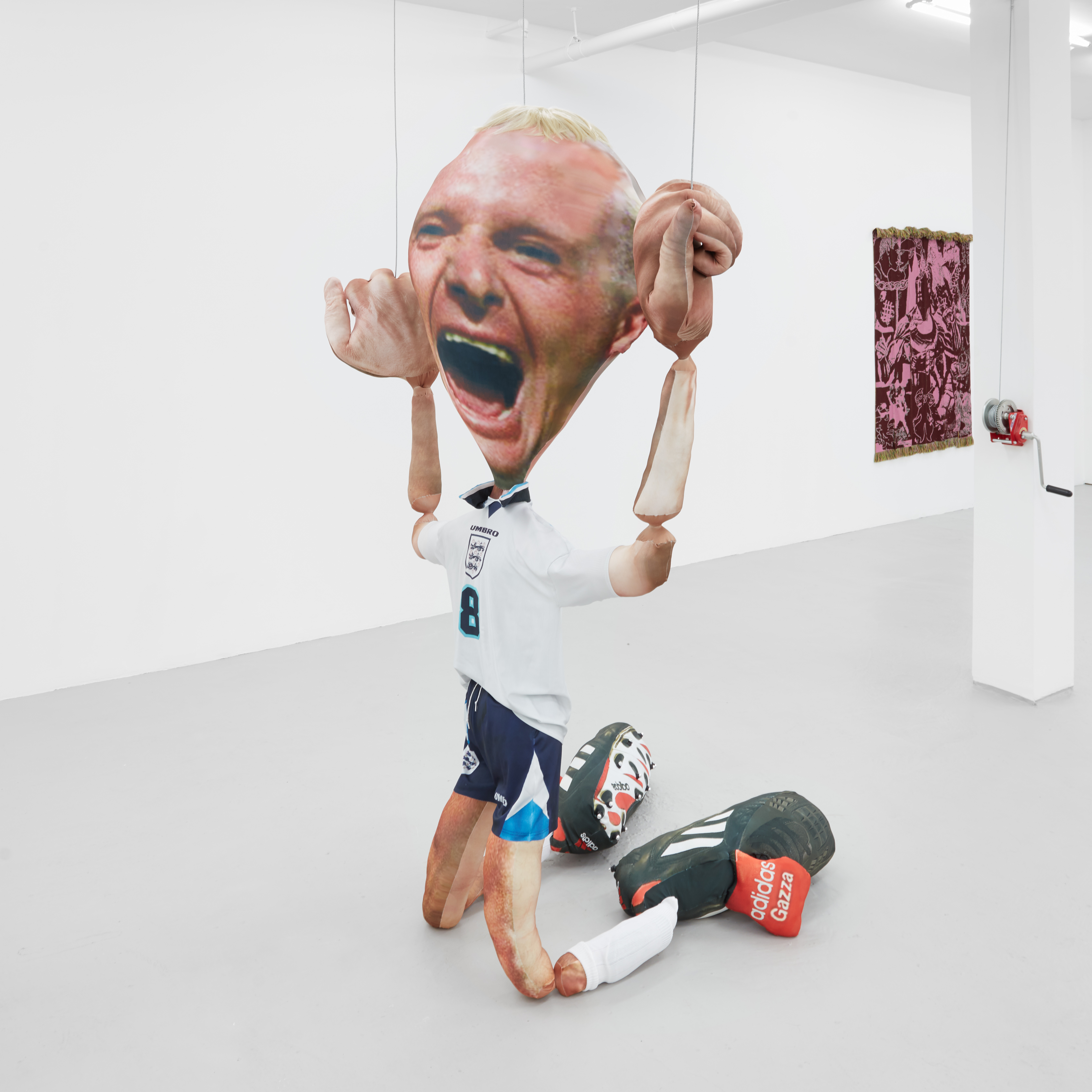 Graduate Resident Award Archive
Lots of exciting exhibitions, events and projects have emanated from our Graduate Studio Award Scheme; from to Once More With Feeling(s) an evening of performance and video focusing on cover versions, FFWD the Revolution a performative tour and publication, to Attempts to Get Inside the World a laboratory-style exhibition and symposium. To find out more about our past recipients please click here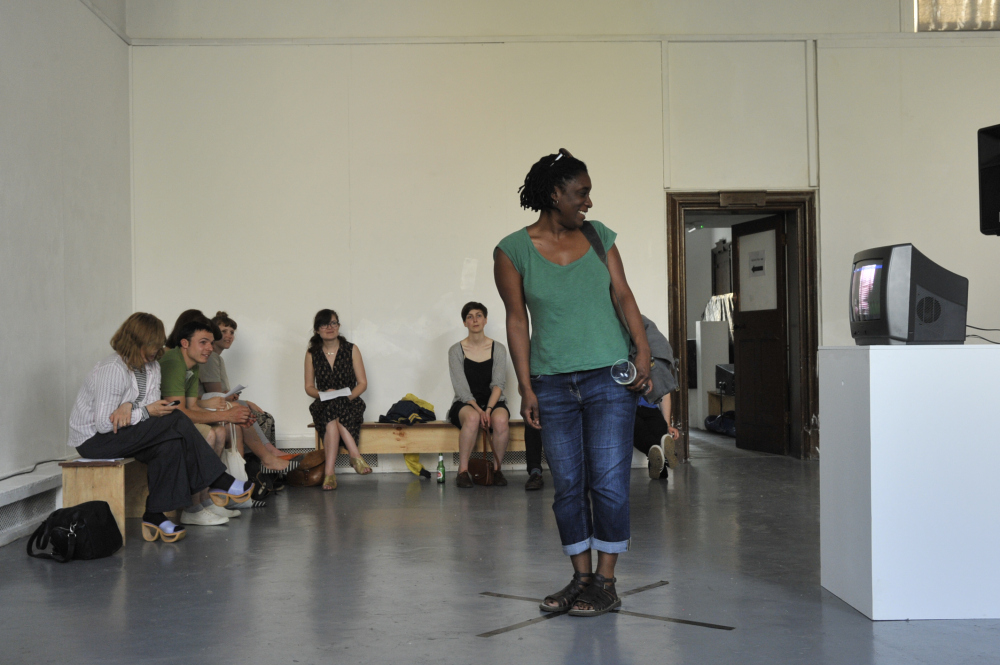 Image credit: Chain curated by Candida Powell-Williams
Kate Fahey – Repetitive Strain 2017-2018
Working across the boundaries of various mediums including moving-image, sound, stills, sculpture, and installation, Fahey's practice explores our relationship with images through contemporary screen-based perspectives: aerial, satellite and elevated (drone's eye) views, particularly in the technological hard and soft wares of encounter. Focusing on imagery predominantly appropriated from YouTube, her multidisciplinary fine art practice engages with the surface and materiality of the aerial image employing metafictional and subjective approaches to their habitual modes of spectatorship online.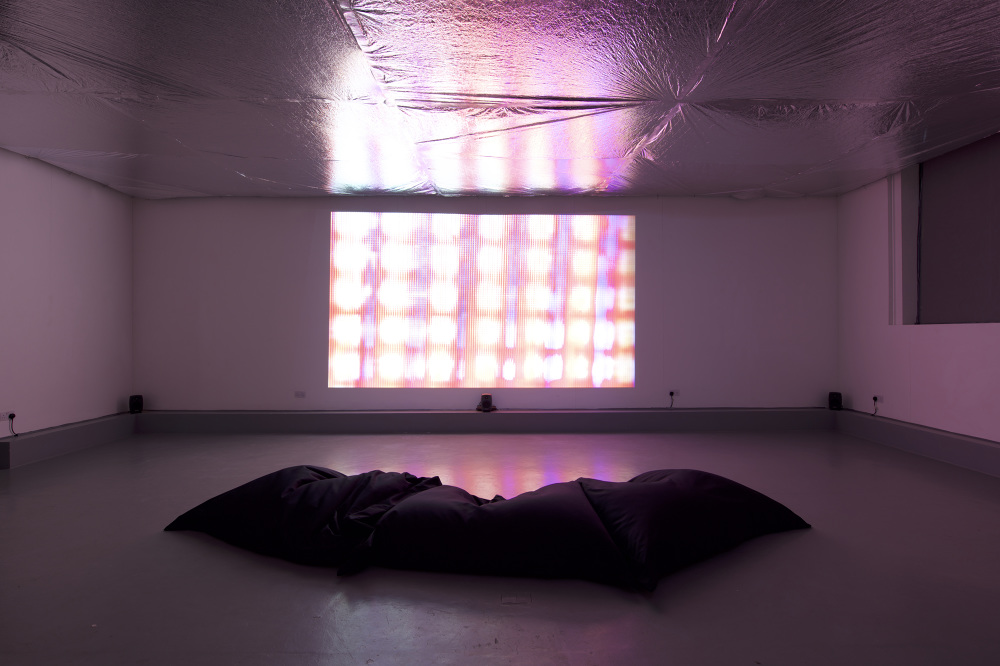 Sophie Chapman + Kerri Jefferis
What Happened Between?
2016-2017
Sophie Chapman + Kerri Jefferis work exclusively through collaboration, their work explores collective agency and ways to navigate or confront the social structures imposed upon us.
Sophie + Kerri's work manifests in performance, scored propositions, film and direct acts that are either experienced live or represented via boundary objects: drawings, sculpture, text; that offer poetic records of the events.
Informed by the feminist practice of doing, each project has its own particular set of parameters and infrastructures that seek both a critical and convivial perspective in the context they are located. Common to each work is the desire to bring differing people together, to enact prefigurative forms of resistance and document social time. Each encounter that they stage invites those present to re-orientate, unlearn or embody a different way of being, together.
Image credit: Sophie Chapman + Kerri Jefferis, documentation of Friendsslashcolleagues performed by Chloe Cooper during What Happened Between?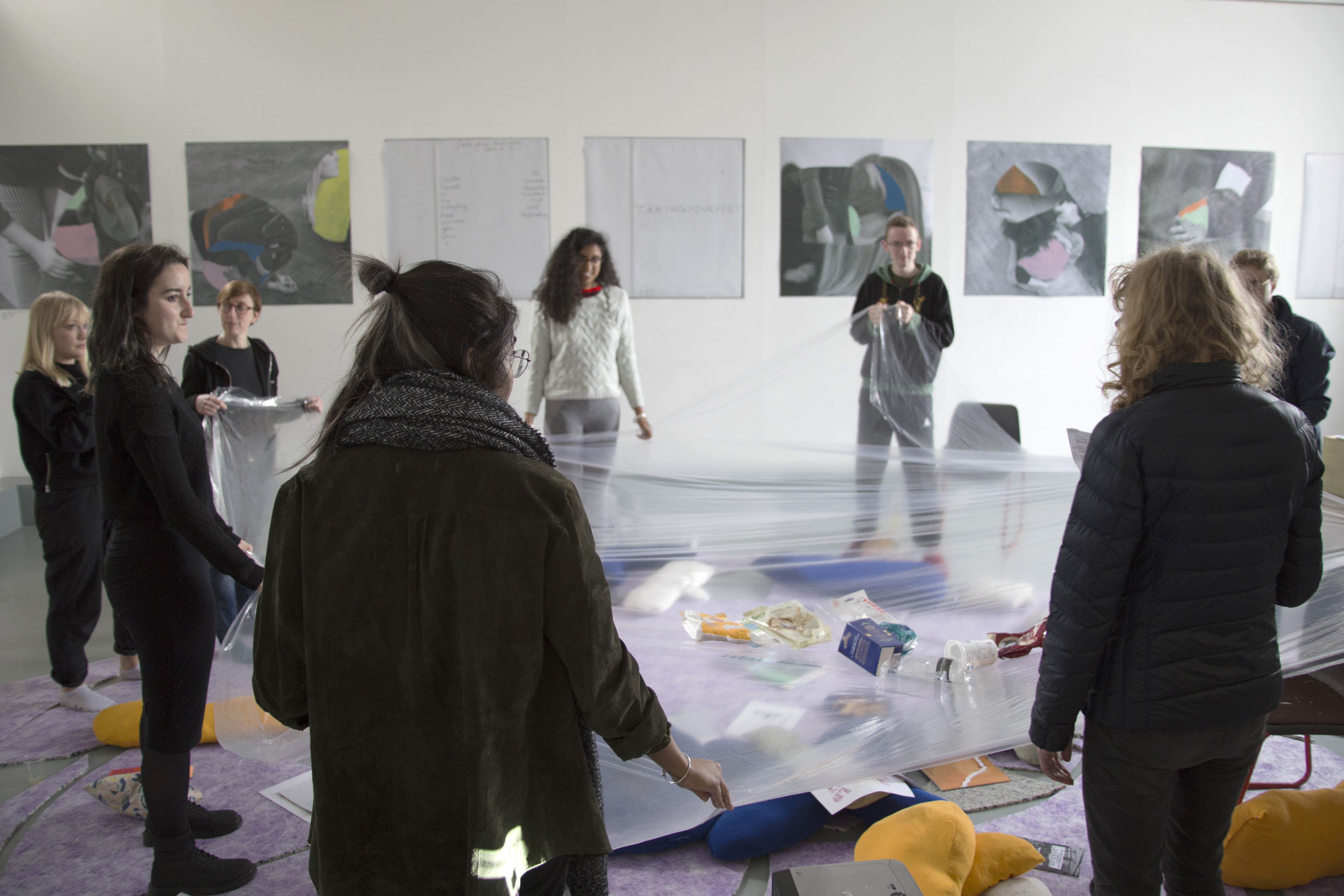 Image credit: Sophie Chapman + Kerri Jefferis,