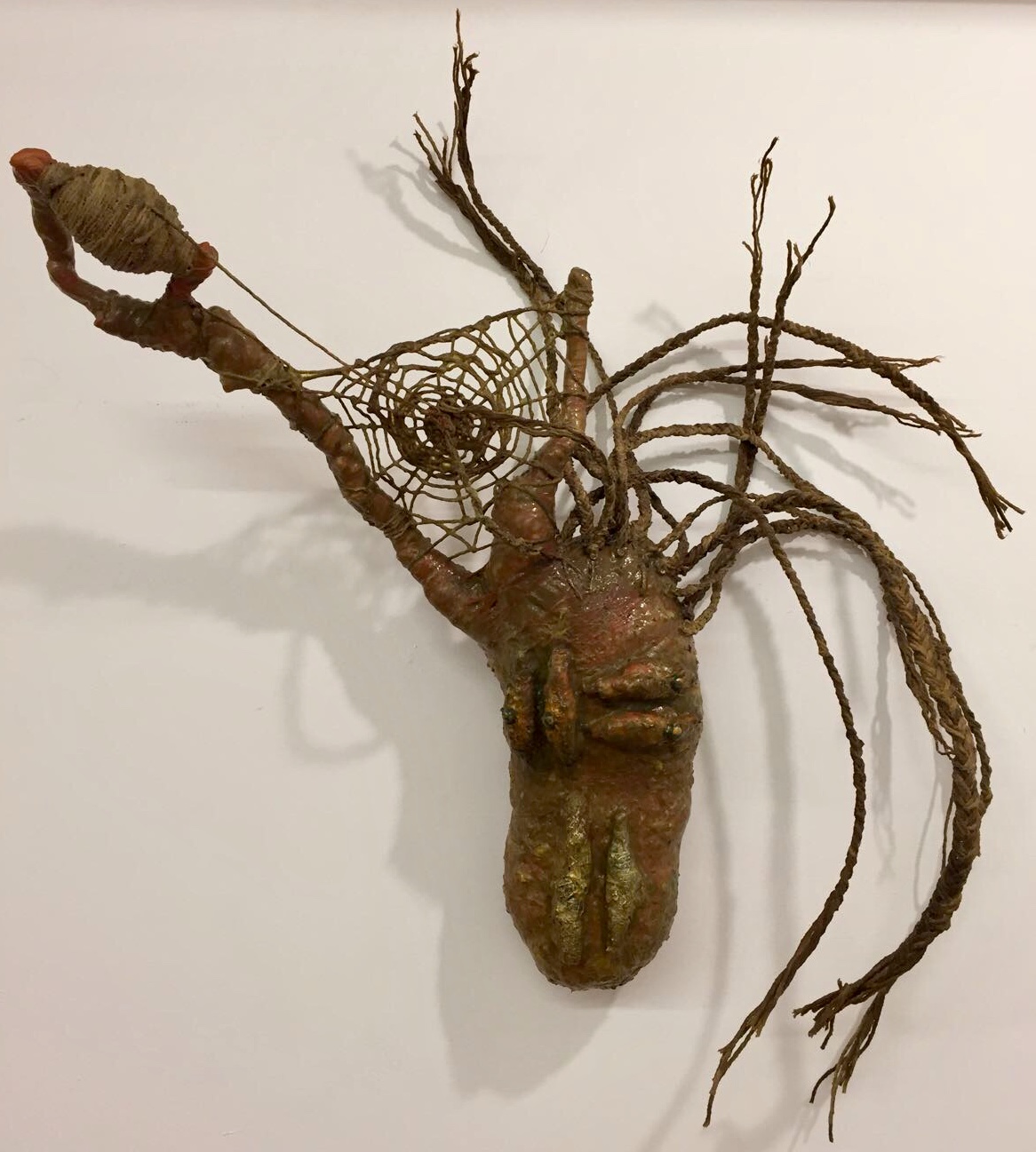 16th-27th January 2018
Calcinatio
In this exhibition Yaroslaff Soltan explores the role of alchemical processes and the relationship between physical, spiritual and psychological transformation with reference to the works of Carl Gustav Jung, drawing on personal dreams, visions and emotions.
In a historical context, the first stage of the alchemical process was known as 'calcinatio', during which by the application of fire, crude material was refined to a subtle form.
Yaroslaff Soltan examines anger and frustration as the 'fire' in the alchemical process transforming psychological experience into approximately thirty sculptures, mainly represented in natural materials such as wood, fabric and thread for their organic, bodily qualities.
Alchemists would also record changes in the sound qualities of materials during the transformation process and Yaroslaff Soltan presents the audio equivalent of his sculptures in the form of a live performance by the Calcinatio Ensemble (Bernard Burns, Polly Hunt, Col Prosser and Eleanor Roberts of the London Bulgarian Choir). Four vocal pieces will be performed of Georgian, ancient Greek and Slavic origin.
About the artist
Yaroslaff Soltan was born and bred in Poland. He received formal art education at University of Folk Art Craftsmanship in Wzdow, Poland, Camberwell College of Art and the University of East London.
At present he is undertaking his Professional Doctorate in Fine Art at the University of East London.
His imagination has been shaped by romanticism with its cult of folklore and of explorations of the dark side of soul, visual fascinations by archaeological artefacts and first of all by: Jungian psychology as well as religious studies of Mircea Eliade.
Yaroslaff Soltan lives and works in London.
Private view:
Friday 19th January 2018
6pm – 9pm
Exhibition open:
16th – 27th January 2018
Monday – Sunday 12pm-6pm