28th September – 14th October 2012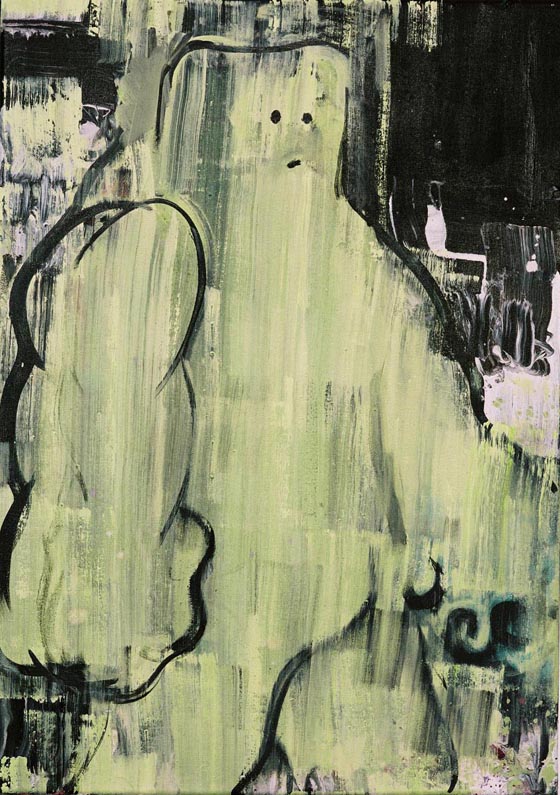 [toggle](Above)© Phil Ashcroft, Guston Yeti, acrylic on canvas, 2006.[/toggle]

To celebrate our 20th anniversary Lewisham Arthouse invited all the artists who have had studios with us, past and present, to put work into a group show. We wanted to acknowledge the contributions of anyone who has been an Arthouse member over the years.
In the last twenty years we have seen many artists working in very diverse artistic fields ranging from painting, sculpture and installation, print, illustration, textiles and ceramics through to film, video, performance, theatre, music and more. Deptford X was originally conceived at Lewisham Arthouse and our members have organised and curated all kinds of projects from The A6 Show to Chain and The Hallway Projects; events such as Keep and Vampire Night; international exhibitions by artists from South and North Korea, Japan, USA, France, Italy and Germany; local educational projects including The Magic Snake and Mark of Action to Simply Red And Green and The Track Project; artists as diverse as Mark Titchner, Rita Keegan, Walker and Bromwich and Bob Godfrey are just some of the many that have exhibited work at the Arthouse.
We have a lot to be proud of and a lot to thank our members for!
Lewisham Arthouse Open Studios will also be open Friday 5 October 6-9pm and Saturday and Sunday 6 & 7 October 12-6pm.