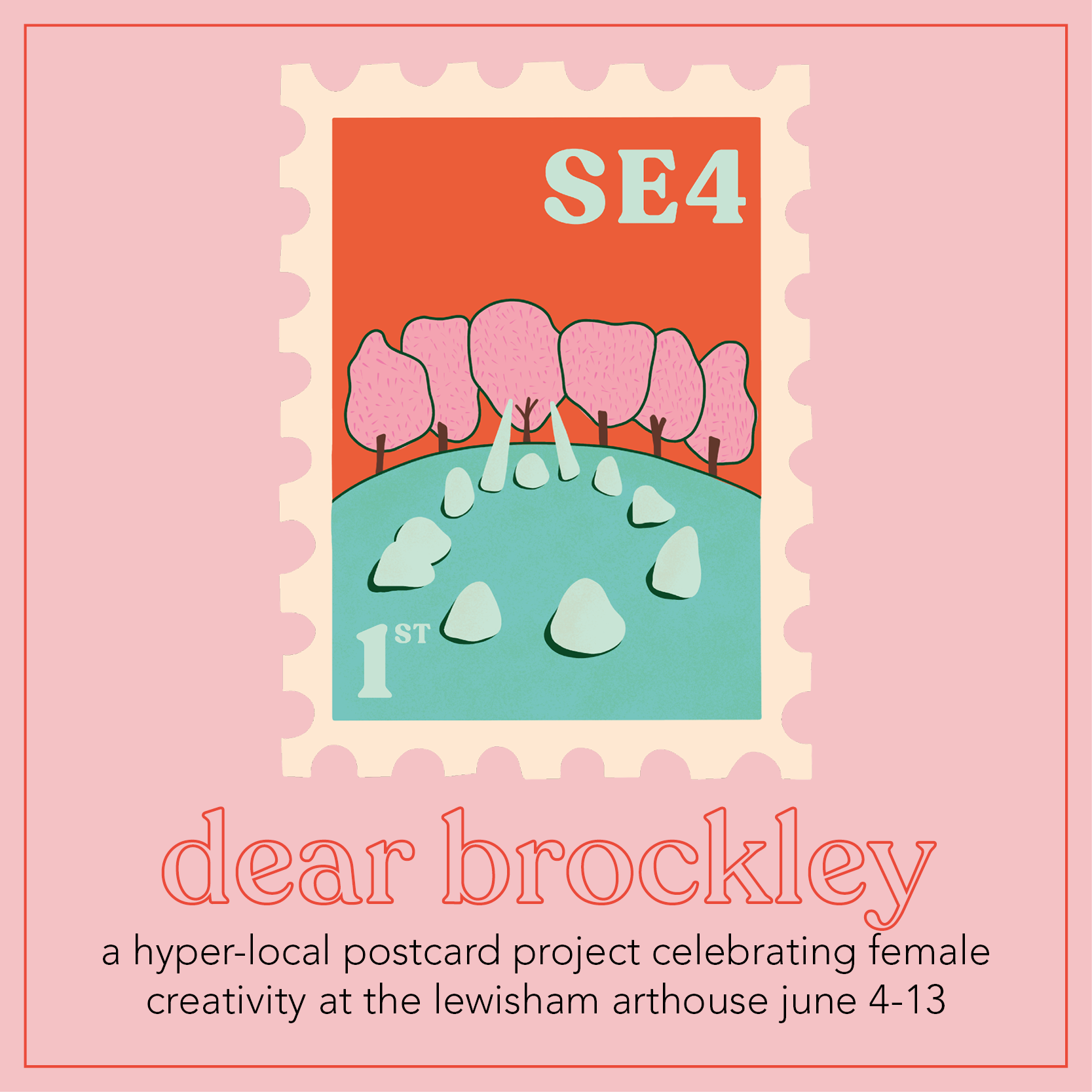 4th June 2021

A local postcard project celebrating women, creativity and community 

Friday June 4 – Sunday June 13
Opening Times: Thursdays & Fridays 15:00-18:00, Saturdays & Sundays 12:00-18:00
Preview Day: Saturday June 5, 2021
Dear Brockley is a local postcard project celebrating women, creativity and community. Women of the South London neighbourhood of Brockley were invited to submit a postcard in response to the theme of WOMAN. 12 winners were printed and distributed to 2,000 households across Brockley on International Women's Day 2021 – but all 45 beautiful, thoughtful submissions will be exhibited at the Lewisham Arthouse June 4-13.
Dear Brockley examines what it means to be a woman today and celebrates the diversity of perspectives, while showcasing the creative spirit of our community and doing what postcards do best – creating a sense of personal, human connection in a time when we've felt more isolated than ever. Postcards and artwork will be for sale with all profits going to Brockley-based charities.
If you want to celebrate female creativity and community, spread the word about the Dear Brockley exhibit at the Lewisham Arthouse June 4-13!