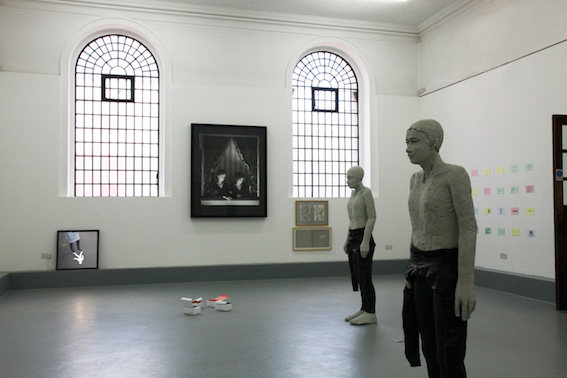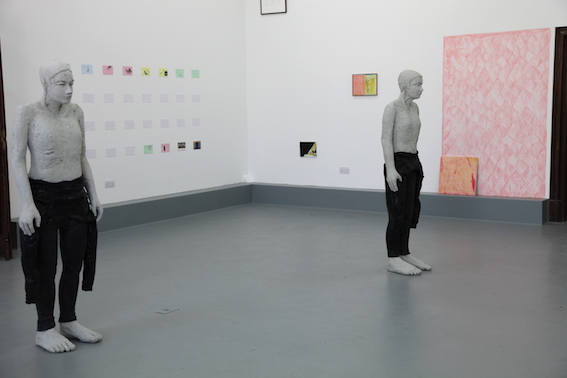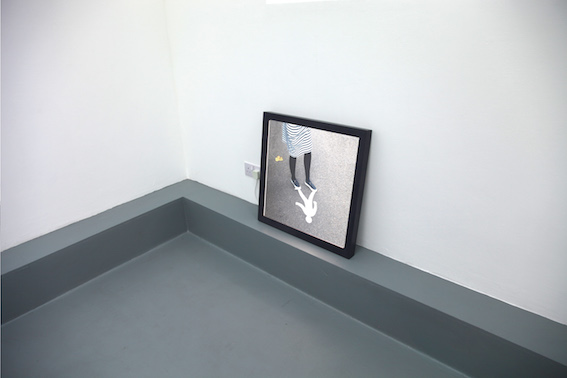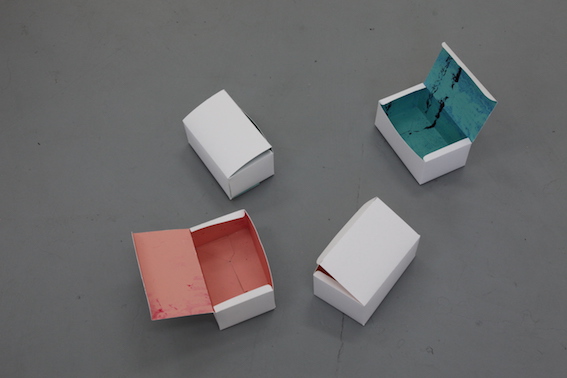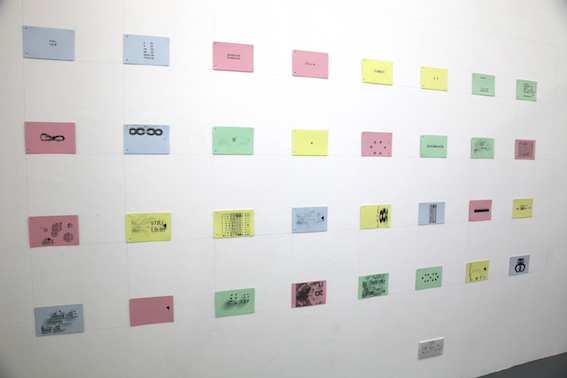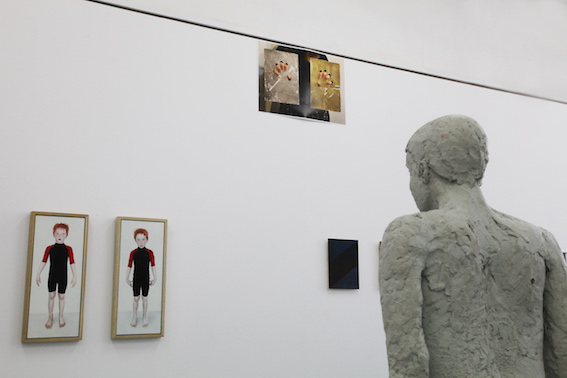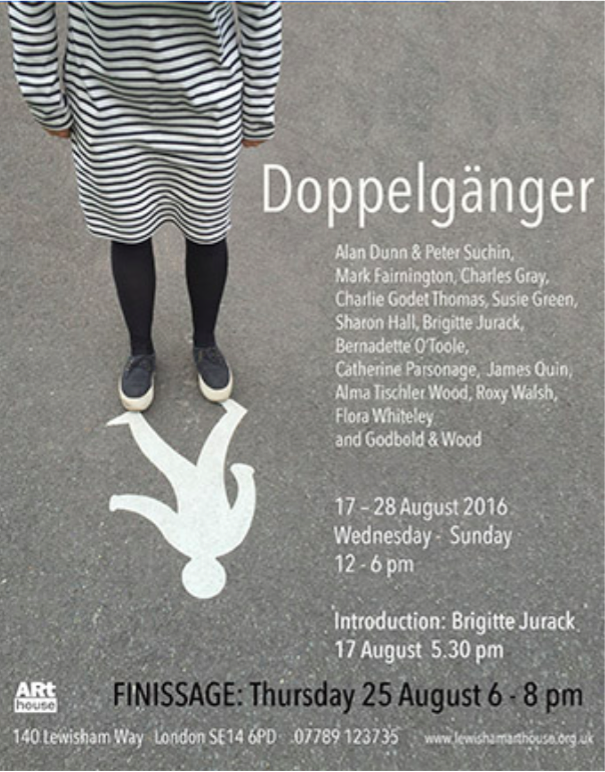 17th – 28th August 2016
Alan Dunn & Peter Suchin, Mark Fairnington, Charles Gray, Charlie Godet Thomas, Susie Green, Sharon Hall, Brigitte Jurack, Bernadette O'Toole, Catherine Parsonage, James Quin, Alma Tischler Wood, Roxy Walsh, Flora Whiteley, Godbold & Wood

Doppelgänger asks the same taxing question that has set alight the heroes of the greatest writers including Baudelaire, Dostoyevsky, Flaubert, E.T.A Hoffman, Heine, Kipling and Wilde: Could there be, through the duplication of the self, the double or the shadow, a different self, a co-equivalent of the human soul?
 
Doppelgänger focuses on this idea of the double as method and methodology of the artwork, the second work as the reflection, shadow or double of the first. In these artworks, the doubling occurs through the process of observation and making and not by means of mechanical or digital reproduction.
 
As Jean Paul states through his tragic hero Roquairol's in Titan: 'Then I saw you, and wanted to become your You – but that won't work, for I cannot go back; but you can go on ahead, one of these days you become my Self'. (Titan: A Romance, Volume 2 page 83)
 
The exhibition is guest curated by Brigitte Jurack (Manchester/Liverpool) and Founder of Alternator Studio. She is also Head of Sculpture/Time-Based Arts at Manchester School of Art and Co-Founder of the artist's collective Foreign Investment.
For further details, including appointments outside the regular opening hours call 07789 123 735 or email b.jurack@mmu.ac.uk
Introduction: 17th August 2016, 5.30pm by Brigitte Jurack
Finissage: Thursday 25th August 2016, 6-8pm
Exhibition dates: 17th – 28th August 2016
Open Wednesday to Sunday 12-6 pm
Free entry
Step-free access