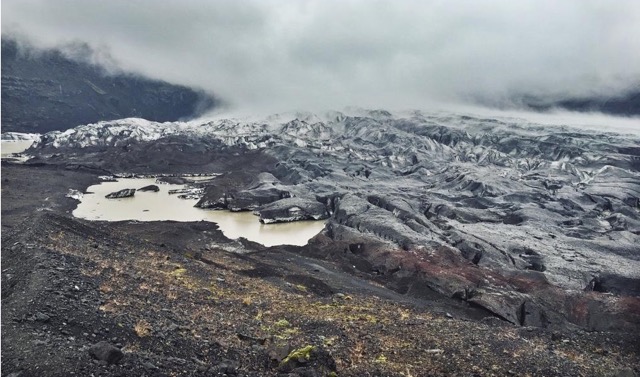 26th-31st March 2019
THE RAGE ROOM is a week-long performance experiment to build, surrender and conquer the
rage within.
It was amidst the indomitable landscapes of Iceland that writer-performer Danielle Stagg began
her critical exploration of the Medea legend. Stark and powerful, the terrain forced Stagg to
question how nature can impact on the human experience – and vice versa.
Traditional approaches to the Medea story place revenge at its heart, but for Stagg, this wasn't
enough. Upon returning to London she paired with fellow performer Laura Hopwood to begin
examining Medea's inner world. This March, the duo, Holocene will present the most recent
iteration of this ongoing research, The Rage Room , at Lewisham Art House.
"Utilising this 3000 year-old narrative as a lens, we are exploring how one woman's perceived
sense of injustice lead to the unveiling of her true power," explains Hopwood. "Destructive as it
was, we propose it came from a deeper place than a mere spiteful response from 'a woman
scorned'".
"Ultimately, we are interested in exploring where the experience of rage comes from and how it
manifests in the world- especially for women," adds Stagg. "The Medea we know was written,
performed and consumed exclusively by men in a deeply patriarchal society. This is what we
want to unpack and this is what The Rage Room is – a deconstruction of anger".
In Holocene's work, rage, much like the rocky plains of Iceland, bristles as a cold, raw thing,
rather than a momentary explosion.
The Rage Room is a week long presentation of ideas that invites visitors to explore their own
relationship to rage. The performers are in the space for the duration of the exhibition to
continue their exploration and facilitate the journey of others.
The Rage Room,
Tuesday 26th – Sunday 31st of March, 12-6pm everyday.
Late opening on Friday the 29th, 6-9pm.
Danielle Stagg – IG @helloholocene
Laura Hopwood – www.laurahopwood.com
Lewisham Arthouse
140 Lewisham Way
London SE14 6PD