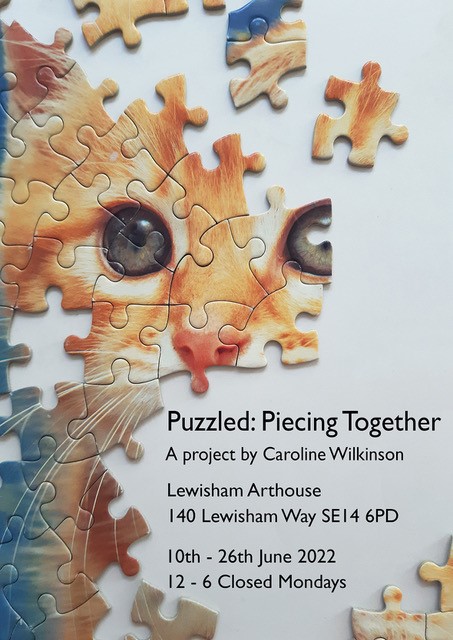 10th June 2022
A project by Caroline Wilkinson
Monday 10th – Sunday 26th June 2022 – 12noon-6pm
Closed on Mondays
In spring 2020, artist Caroline Wilkinson embarked on what became a community venture, offering an engrossing distraction during the first Covid lockdown. Drawing on her personal collection of jigsaws, she distributed puzzles to 90-plus Lewisham neighbours, friends and others responding through a local Facebook noticeboard. She now has a total of more than 100 completed jigsaws. 'I hoped that, by being engaged in this focused activity, people might experience an element of control and calm during a period of acute uncertainty, anxiety and mortality,' Wilkinson explains.
The finished jigsaws will be displayed across the gallery from floor to ceiling. They show a range of generic photographic scenes, from cities and rural landscapes to cottages and kittens, covering a period that spans the 1970s to the 2000s. Each image is a record of its era, and this exhibition is also a reflection of our own recent times, bringing people together in an activity they were sharing, although they were physically apart and in isolation from others. 

Wilkinson, who studied at Edinburgh College of Art and University, has been a professional artist since 1975. She has used jigsaws for inspiration in the past; in 2011 she took park in the group exhibition 'Archipelago' at Southwark Park Galleries. Here Wilkinson combined fragmented images taken from different puzzles to create new, often enigmatic and poignant, artworks.
Visitors to the exhibition can enjoy being part of the project themselves by helping to piece together a large puzzle available on site.