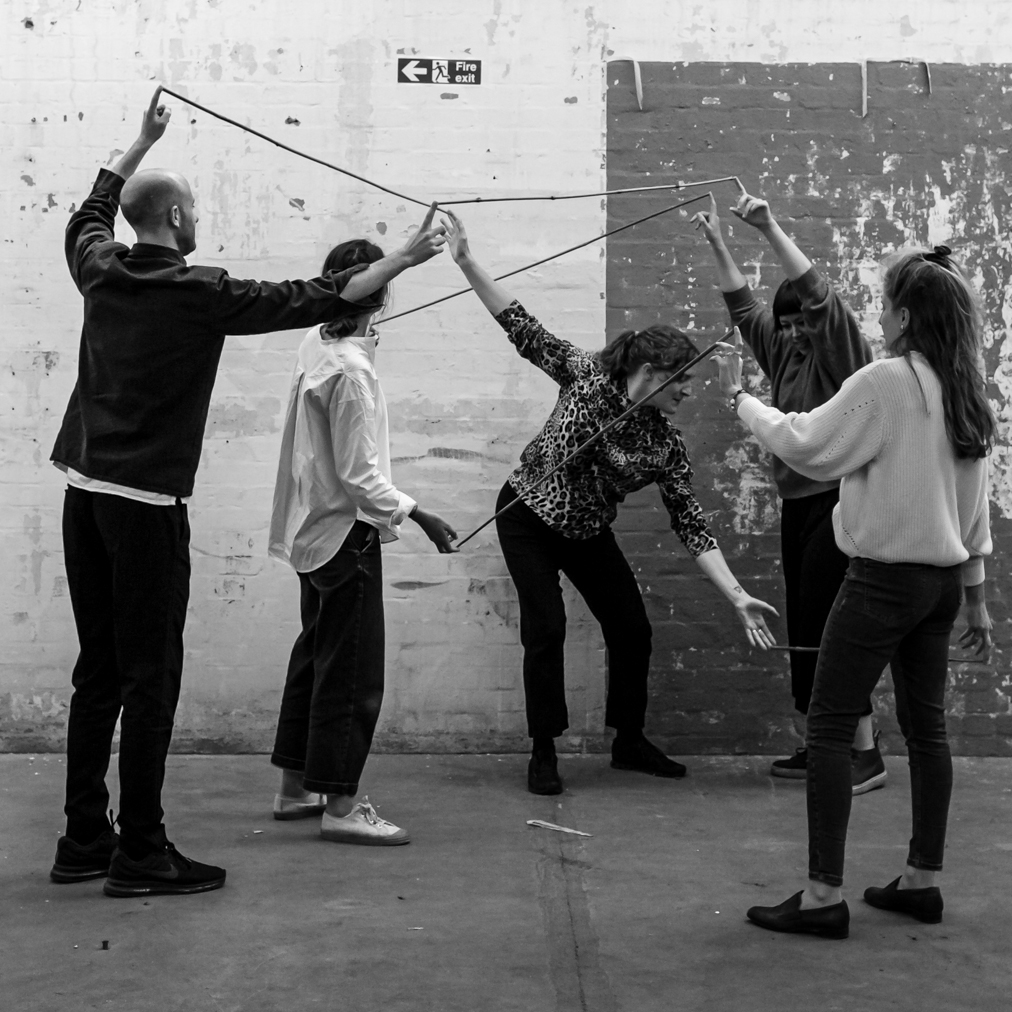 10th – 19th October, 2019
Lewisham Arthouse, 140 Lewisham Way, SE14 6PD
Exhibition Hours:
Thursday 10th – Saturday 19th, 12:00 – 18:00 daily
Closed on Monday 14th and Tuesday 15th
Opening Night:
Thursday 10th 18:00 – 21:00
An exhibition that showcases the work of 18 artists and photographers who have been exploring collective ways of working in relation to their own practice. It borrows its title from a talk given by David Morris (editor of Afterall) and Grace Samboh (Indonesia-based curator) during the spring 2019 After School programme.
The exhibition can be perceived as the organic output of all participating artists, workshop leaders and organisers, having gone through a process of collectivity, and asks how it has influenced their work and how they work.
Stepping in and out of photography, installation, sculpture, text and video, the works in the exhibition also engage with a wide range of personal and collective interests, from questions of romance, ageing and desire, to collective assembling and storytelling and the relationship between body and image.
***
Open Discussion:
Getting there: the Highs and Lows of the Journey
Friday 18th 17:00 – 19:00 followed by drinks until 20:30
Lewisham Arthouse, 140 Lewisham Way, SE14 6PD
(Free but booking essential via here)
A discussion focussing on the process of self-initiating and organising, especially in the first few years after graduating. We ask how such endeavours can bring one's practice further. But also what are the struggles and challenges that are often encountered and how have people been managing them?
In the spirit of being open about the lows as well as the highs, the discussion will welcome input from everyone in the room, to exchange tactics, share wisdoms and combat the often felt feeling of isolation when we embark on the creative journey.
Contributors include Effie Paleologou (artist and educator), Sunil Shah (artist, curator and writer), and Jack Lewdjaw & Karanjit Panesar (artists, co-directors of east bristol contemporary).
***
Exhibiting Artists:
Bayryam Bayryamali, Laura Blight, Jacqueline Ennis Cole, Sarah-Jane Field, Lucas Gabellini-Fava, Rachel Glass, Pamela Gomez, Eva Louisa Jonas, Dawoon Kim, Michaela Lahat, Rowan Lear, Debbie Naylor, Joshua Phillips, Loreal Prystaj, Marie Smith, Marie Sutter, Christel Pilkaer Thomsen, Joanna Wierzbicka.
Workshop Leaders:
Alejandra Carles-Tolrá, Hal Silver (Josh Bilton, Una Hamilton Helle) and Hemera Collective (Fangfei Chen, Jaime Davis, Kay Watson)
Programme Organisers:
Yuxin Jiang (artist, co-founder of pic.london)
Rakesh Mohindra (artist, educator, co-founder of pic.london)
Beverley Carruthers (photographer, course director of BA Photography, London College of Communication)
After School – Collective Strategies is a public programme consisting of a series of talks and workshops, running from May to June 2019, and culminating in a public group presentation in the autumn. Participants of the workshops and the group show are selected via an an open call.
A collaborative effort between pic.london and London College of Communication (University of the Arts London), the programme explores collective ways of working both conceptually and in action, and considers them as strategies that can be helpful to any kind of art workers, especially for early stage practitioners who often struggle in the extremely challenging period after graduating.
Full details see here