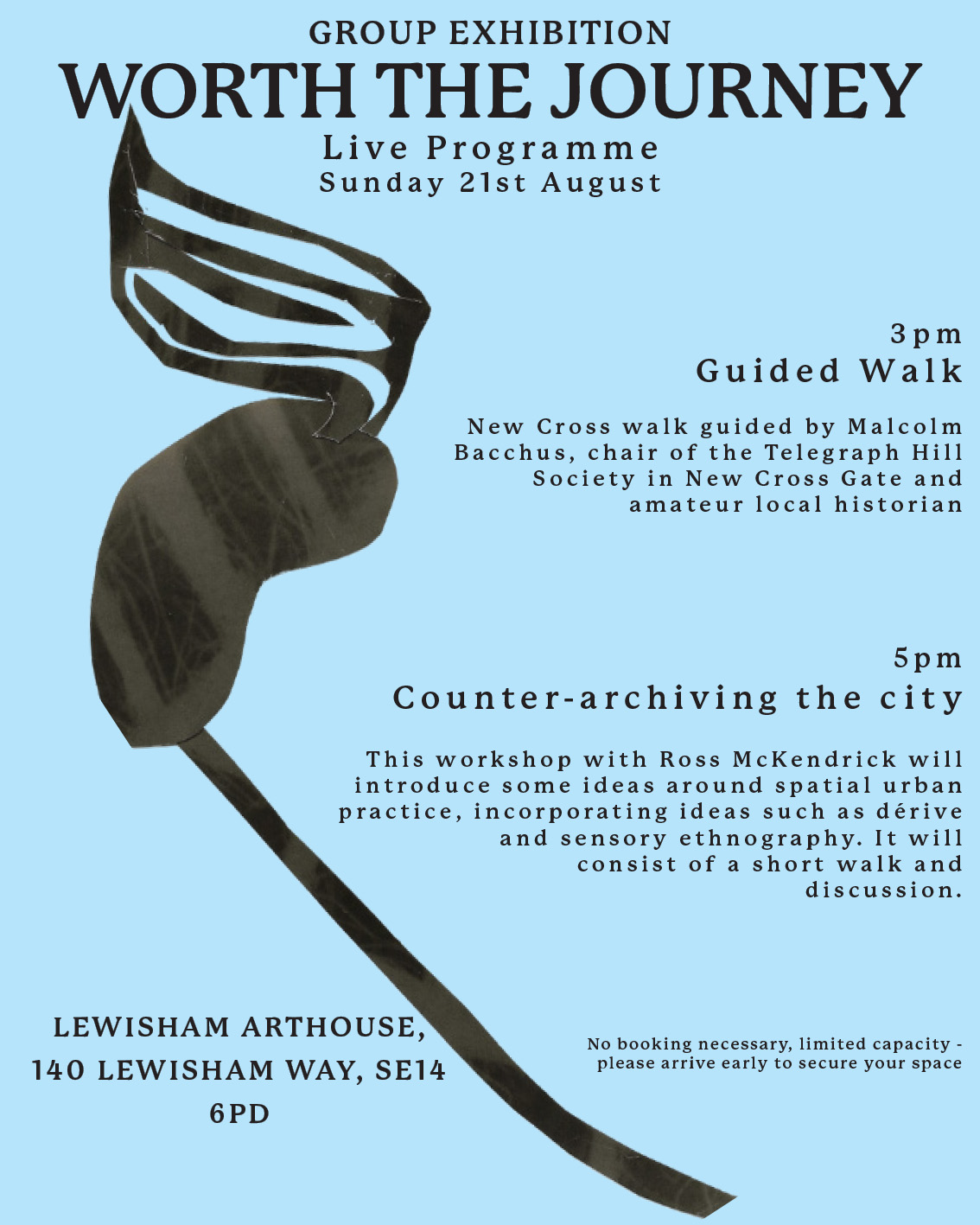 19th August 2022
The Lewisham Arthouse Graduate Award Recipients of 2021 Kneed: Leonie Rousham and Ishwari Bhalera, would like to invite you to their group exhibition Worth the Journey taking place in the workshop space of Lewisham Arthouse on Friday 19th August, 6-9pm. The exhibition is curated by Phin Jennings and features work from artists Nima Shafiani, Morisha Moodley, Shayna Fonseka, Kneed: Leonie Rousham and Ishwari Bhalerao, Mark Sowden, Ula Taylor-Reilly and Ben Victor Waggett. 
As part of this, we will be hosting two guided walks around Deptford, led by Malcolm Bacchus and Ross McKendrick at 3pm and 5pm on Sunday, 21 August. These are free to attend and open to all, first come first serve.
The exhibition will be open from 20th-22nd August.