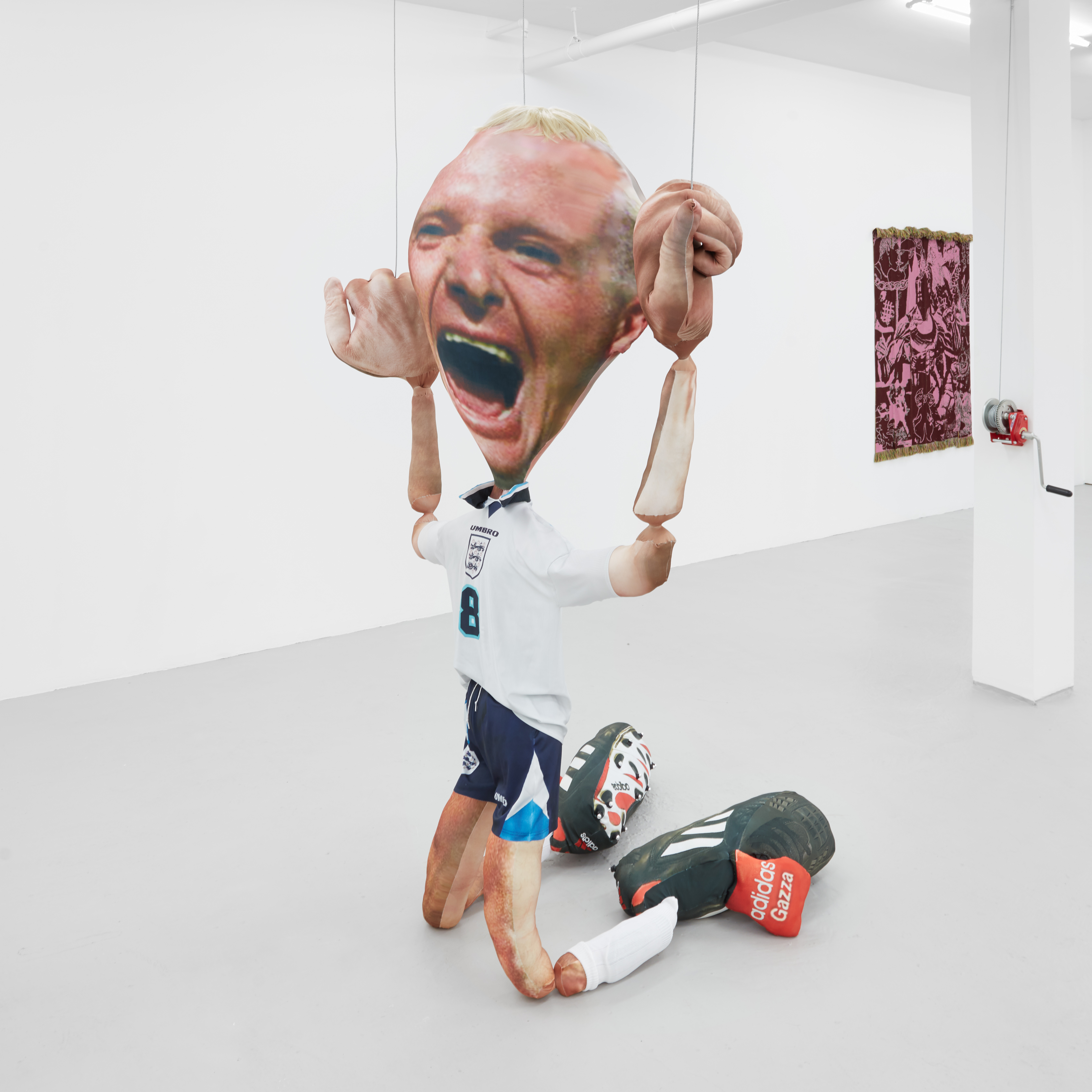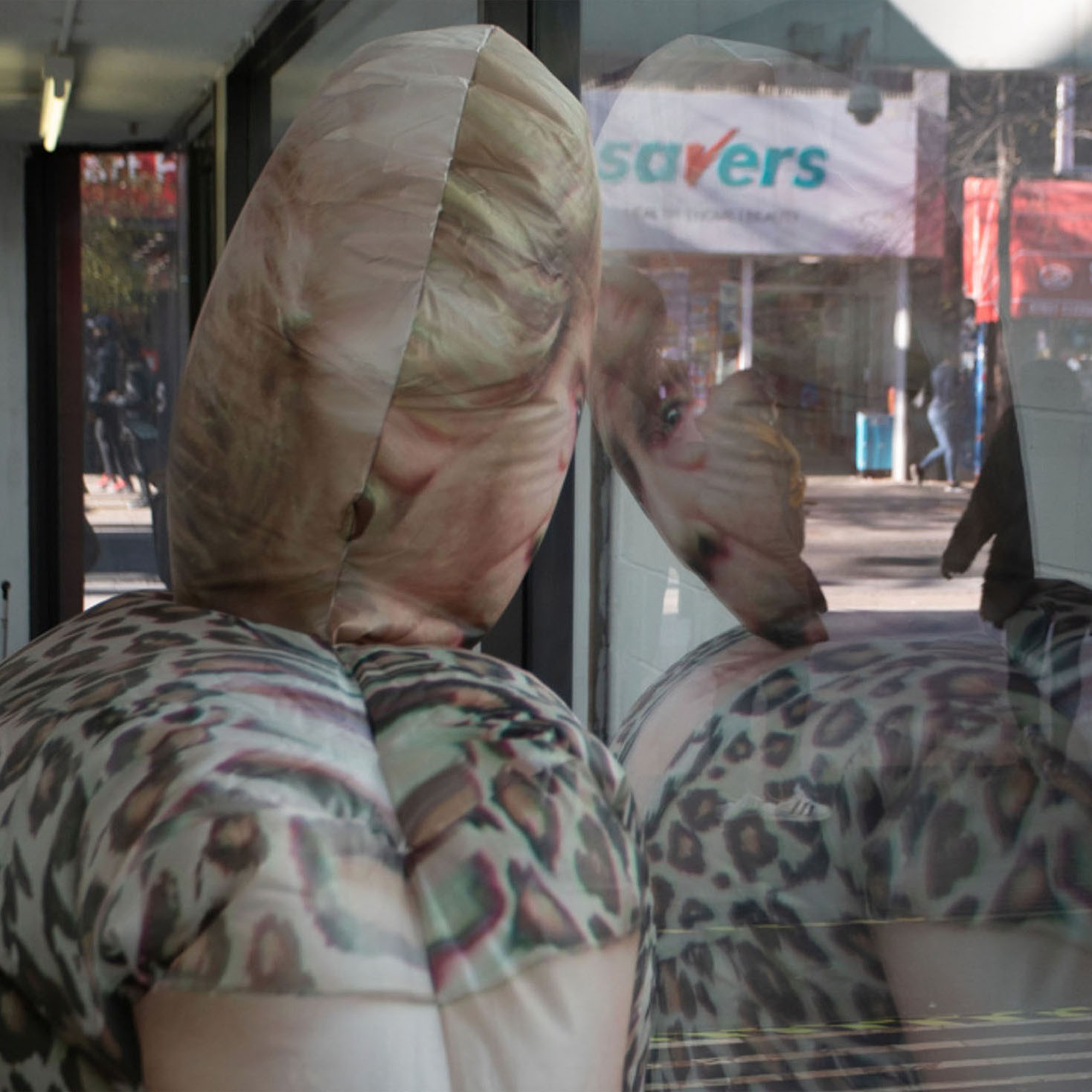 October 2019
1. How long have you had a studio at The Arthouse?
I moved into the studio on November 1st
2. What do you like about The Arthouse?
Having the studio space at Lewisham Arthouse is amazing, after working from my bedroom since graduating in 2018 I'm feeling quite overwhelmed with the size of the space! Even in the short time I've been here there have been a succession of really interesting shows downstairs in the gallery and everyone has been really welcoming. Just a bus away and I'm a Catford resident so I'm well impressed with the Lewisham Arthouse reputation in the area and it's emphasis on public-facing, free and inclusive community events and activities.
3. Could you tell us a little bit about what you do? "An Introduction to Rosie McGinn"
As an Artist I am interested in unpicking moments of euphoria and despair through a plethora of mediums including motor-based sculptures, inflatable installations, videos and prints. From a monstrous writhing Paul Gascoigne puppet [connected to a hand-winch] t oa giant inflatable bingo woman to stuffed Torvill and Dean figurines reliving the Boléro [on robot hoovers], my recent work has gravitated towards [British] sport and leisure whilst observing the provincial areas and communities where rituals, such as Bingo, going 'out out' and football, provide a sense of faith and escapism. Whilst the artworks look at primal psychological drives and concepts, the mechanisms can be as complex as the feelings they are trying to portray.
The priority in my practice has always been to incorporate and collaborate with sections of society who are otherwise uninvolved and uninterested in the art world. The work remains unashamedly accessible and connected to a wider audience through its familiar references, use of humour and acute observations of human behaviour.
4. Is there a work your particularly proud of and why-
Something you felt has been really important to you, or has changed the way you work
'HOWSE' came at a really important time, when the work was shifting from video to moving sculpture. Video of installation: https://vimeo.com/274089466
Video of installation at Picnic Gallery, Peckham : https://vimeo.com/311287725
It's probably the most attention-seeking piece I've made, the image is of my grandma [who was banned from her local bingo] and it's relentless inflating and deflating is both joyful and terrifying. Taking you through the highs and lows of winning a full ticket at the Bingo.
The publicly engaged installation 'GET IN THERE' with OOF Magazine at Tate Exchange for WHO ARE YA? Exploring Art, Identity and Football this summer was also really important : https://vimeo.com/369549630
Several months of promotion prior to the event asked football fans to send in an image of themselves celebrating [and who they support] which I then turned into an interactive jumping jack. We started with 342 fans installed on the wall in a crowd at Tate Exchange; visitors could then come along and pull down each football bead and the mini fans arms would rise in celebration. Throughout the week visitors [peaking at 1,130 on the Saturday] could come and have their photo taken and turn themselves into a jumping jack, joining the ever-growing installation. We finished with 489 football fans joining the crowd "..in a simple joyous statement about humanity, togetherness and the unwavering power of football.." It was one of the most fulfilling experiences and reaffirmed my beliefs that art should be opened up to the masses [rather than stay insular and elite.] Football is rich in that it draws out extreme emotions and human insight, it's community based as well, it's where people go as a collective to support one team. It has power to stir emotion and it felt good to channel this in order to make people think about art differently.
5. What interests you? What influences you?
There's definitely a lot of links to sport in the work as well as leisure [raving, bingo] but I think it's more to do with being human, finding our placement in the world and a sense of belonging, chasing these 'euphoric experiences' in order to feel alive…my main influences come from sitting on the bus or going to the pub or watching the tele. When my minds switched off and I can watch the world go by.
6. Are you working on anything particularly at the moment?
I'm currently working on 'The Mountain' a small stuffed World's Strongest Man sculpture who will be connected to a pulley block [so the viewer can pull his giant weight up and down]
7. Anything coming up?
I'll be showing 'The Mountain' at the 'Giblet Bayes Award Show' at the Royal Society of Sculptors 16 Dec – 20 March.
You can see more of Rosie's artwork on her website – www.rosiemcginn.co.uk