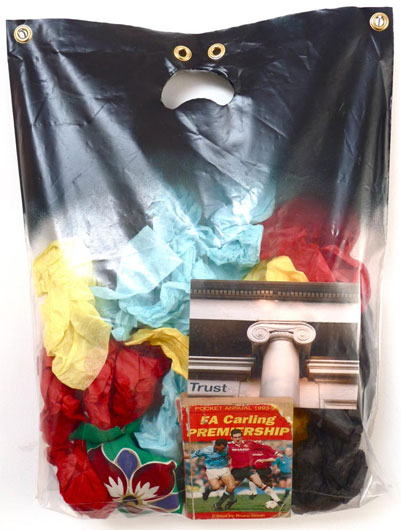 Lewisham Arthouse presents Singspiel, a solo exhibition by Luke Burton that is the culmination of his year-long residency. 
Singspiel will present a rabble of sculptures and drawings, corralled together amidst a sonic landscape, which in turn acts as a stage infused with songs and enunciations. The sound work for the exhibition will develop Burton's ongoing interest in voice- as an embodied form of direct expression through abstract sound; as used in communication, language and and poetics; as a musical instrument.
Traditionally, a singspiel was a German-language musical play that often had comic and folk elements. It was characterized by having a light tone and containing dialogue interspersed with popular songs, exemplified in Mozart's The Magic Flute, and later developing into the dominant form of German Romantic opera. Taking the singspiel's historical slide in form from folk, to classical, to Romantic modes as an exhibitionary thematic, the congregated works seek to productively collapse song and play in its broadest conceptions, with a lightness of touch befitting its form, but in all seriousness.
Luke Burton lives and works in London. Recent exhibitions include Linking, Linking Arms, National Gallery of Modern Art, Edinburgh; Filigree Endings, Bosse and Baum, London (both 2015); Tenderpixel's Tenderflix, ICA, London; Athens Video Art Festival, Technopolis Musuem, Athens (both 2014); The Uneventful Day, Carroll/Fletcher, London, A Dense Glitter of Alternatives, Vitrine, London and Love/Architecture, Turner Contemporary, Margate (all 2013).