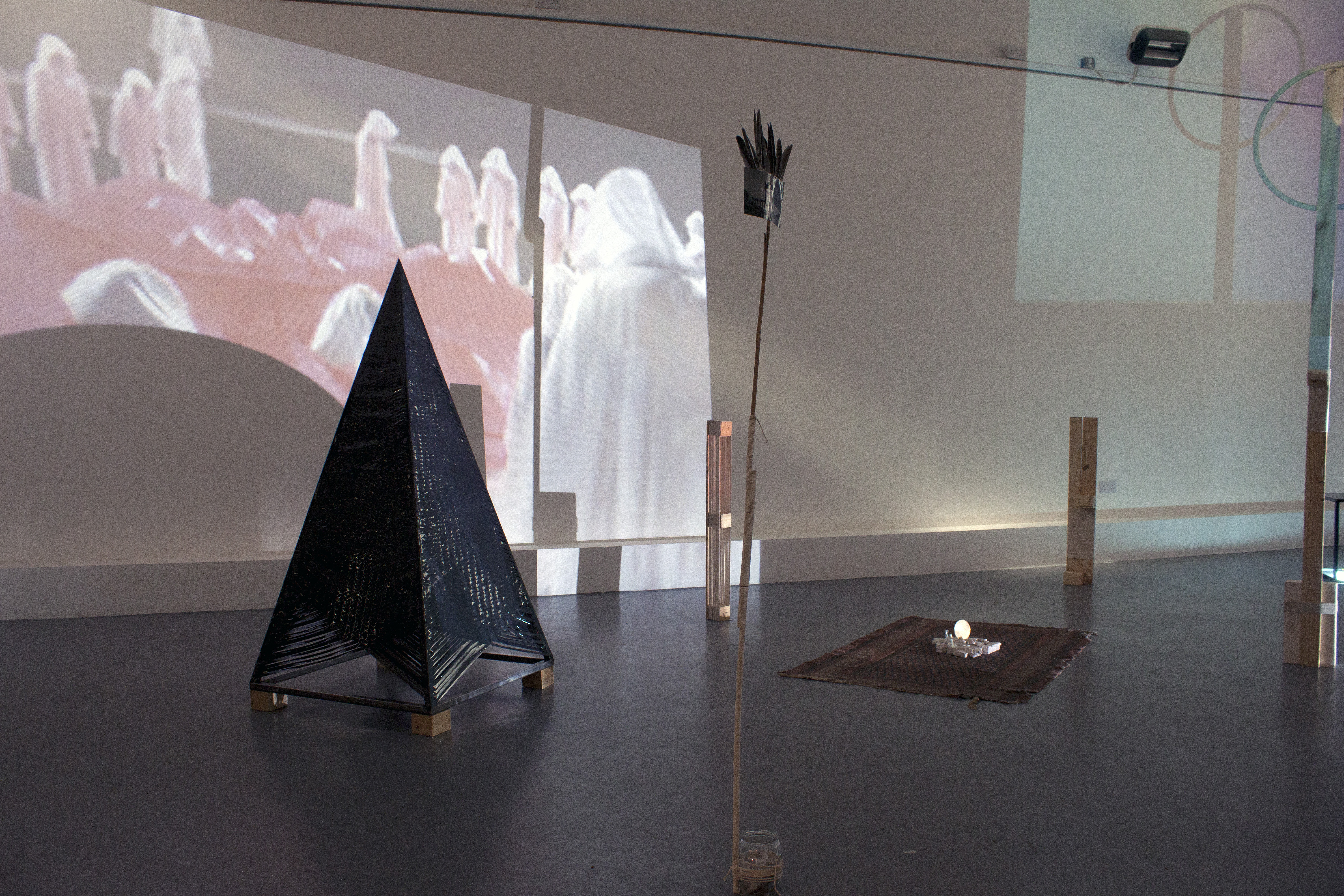 [toggle]Stargazing Lazer Cats (image credit the artist)[/toggle]

Nicky Teegan's work is deals with fetishism, collecting and fanaticism. It specifically focuses on the fetishisation of everyday objects, outmoded technologies and found oddities and their subversion into devotional objects. It examines the function of these devotional objects and rituals and their purpose.
Underlying this, Teegans' work draws from dystopian science fiction and UFO cults, taking influence from texts by H.G Wells, J.G Ballard and William Gibson.
With this in mind objects, drawings, installations, videos and sound pieces are made and archived. The practice is a collection of handmade oddities and devotional objects, referencing films, books, music and everyday life.  The objects are built to serve a performative/ritualistic function, or as curiosities. Lo-fi and the handmade are essential elements of the work, understanding of material and format is imperative to the practice. Repetitive industrious methods such as weaving, repetitive drawing, sound looping, layering and photocopying are deployed. Audio pieces are developed through a laborious method of looping and layering, evoking elements of chanting and drone.