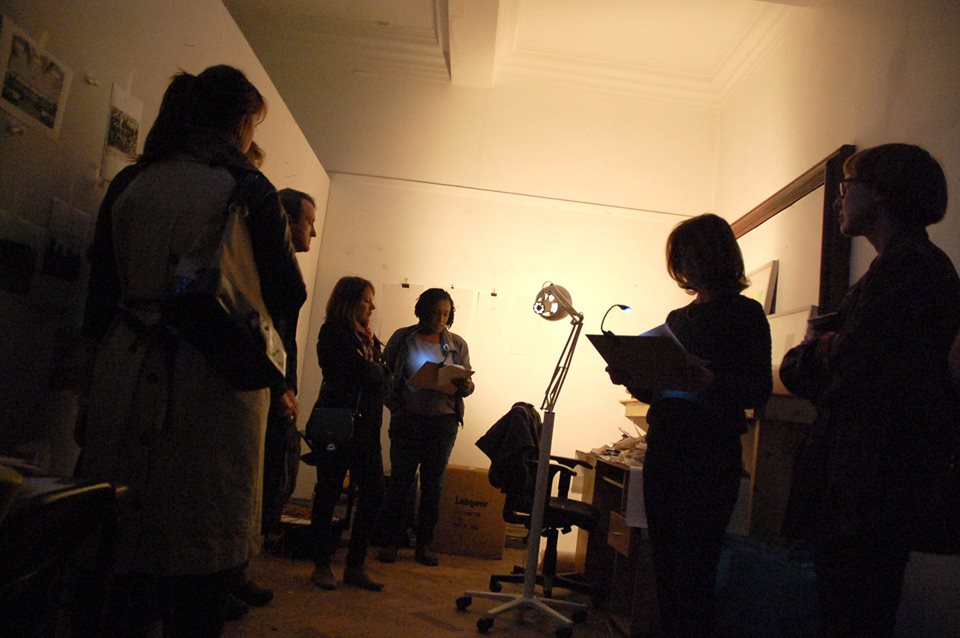 [toggle]FFWD The Revolution (Image credit Simon Beesley)[/toggle]
The focus of Ruth Beale's work is often the relationship of culture to society, in particular the cultural representation and expression of political ideas. She is also interested in how the preservation and dissemination of ideas and objects impacts on what is valued and overlooked.Beale's practice also includes drawing, video work and the collection and the re-presentation of archive material.
For her final project for Lewisham Arthouse Graduate award, she wrote and directed a performative tour of Lewisham Arthouse, with script read by current members of the cooperative. The lighting scheme (lamps, projectors, studio equipment) is desiged in collaboration with Brian Archer. The performers are Oliver Campbell, Amanda Francis, Alma Tischler Wood, Sara Willett and Eleanor Watson. The semi-fictional narrative charted the different users and groups that have occupied the building, including Deptford Library, a film set, free raves by anti-capitalist soundsystem Spiral Tribe, and the Lewisham Arthouse cooperative.
[/expand]