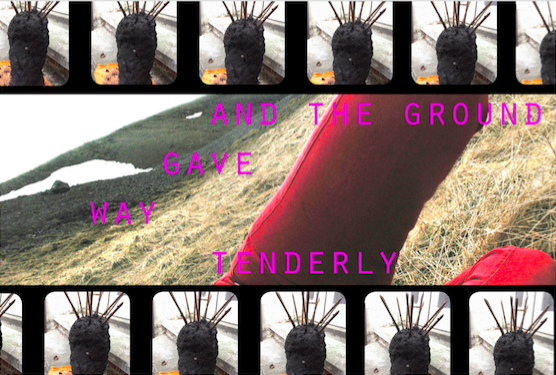 12th – 16th July, 2017

In 2015 artists Susan Beattie and Charlotte Law spent two weeks in semi-isolation on a petrified lava field at Fljótstunga, Iceland.
Now as we collectively slide through once unimaginable shifts they reconvene to collaborate on an exhibition of work inspired by that expansive landscape.
Lead by visions of the living dead love child of John Carpenter and Marilyn Monroe.
By material mythologising.
By tenderness.
Opening on the 12th of July with a performance at 8pm, this site specific installation featuring new works – made from earth, fire, objects, guitars – will be in-situ for five days.
Beyond the opening performances are scheduled for 2pm and 4pm each day, with a special extended set in collaboration with invited sound artists for the closing on Sunday 16th from 2pm-3pm.
www.susanbeattie.com
www.charlottewendylaw.net/
Preview:
Wednesday 12th July
6-9 pm
Exhibition open:
12th -16th July 2017
Open Wednesday to Saturday 12-6 pm
Sunday 12-4pm
Free entry
Step-free access