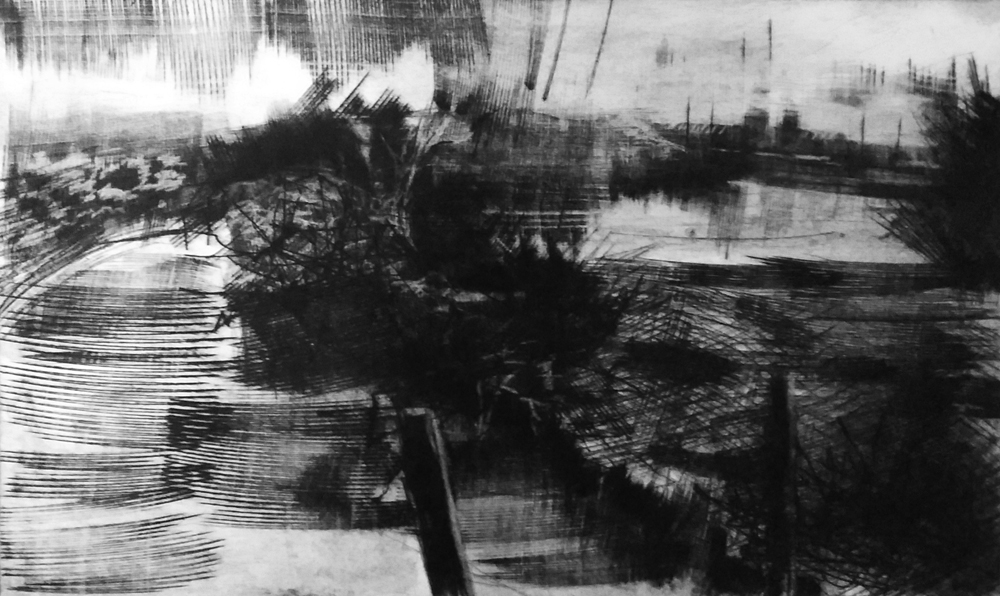 From the City to the Sea
30 January to 3 February 2019
Private View Friday 1 February 7-10pm
Art house member Rosie Prince is showing her work at Deptford does art.
This solo exhibition features work that has been inspired by walks around and along the river Thames over marshes and tributaries out towards the Thames estuary and the Isle of Grain. This sparsely populated region between two rivers, the Thames and the Medway, has a complicated mix of industrial and literary history as well as being an important natural wetland area. So close to London it is always a knife's edge away from major development and yet has not changed very much (apart from the odd power station or gas silo) in centuries.
I am drawn to this desolate yet hauntingly beautiful landscape and the uneasy relationship between the semi-rural and semi-industrial. These are the margins and edgelands the anonymous overlooked corners that are unremarkable and commonplace, so ordinary they are immediately familiar and recognisable.
Many of the prints I am showing have been exhibited before in various group shows and selected exhibitions but it is the first time they have been shown all together.
Deptford Does Art
28 Deptford High St
London SE8 4AF
open Wednesday and Thursday 12-7pm
Friday and Saturday 12-11pm
Sunday 12-4pm
http://www.deptforddoesart.com/