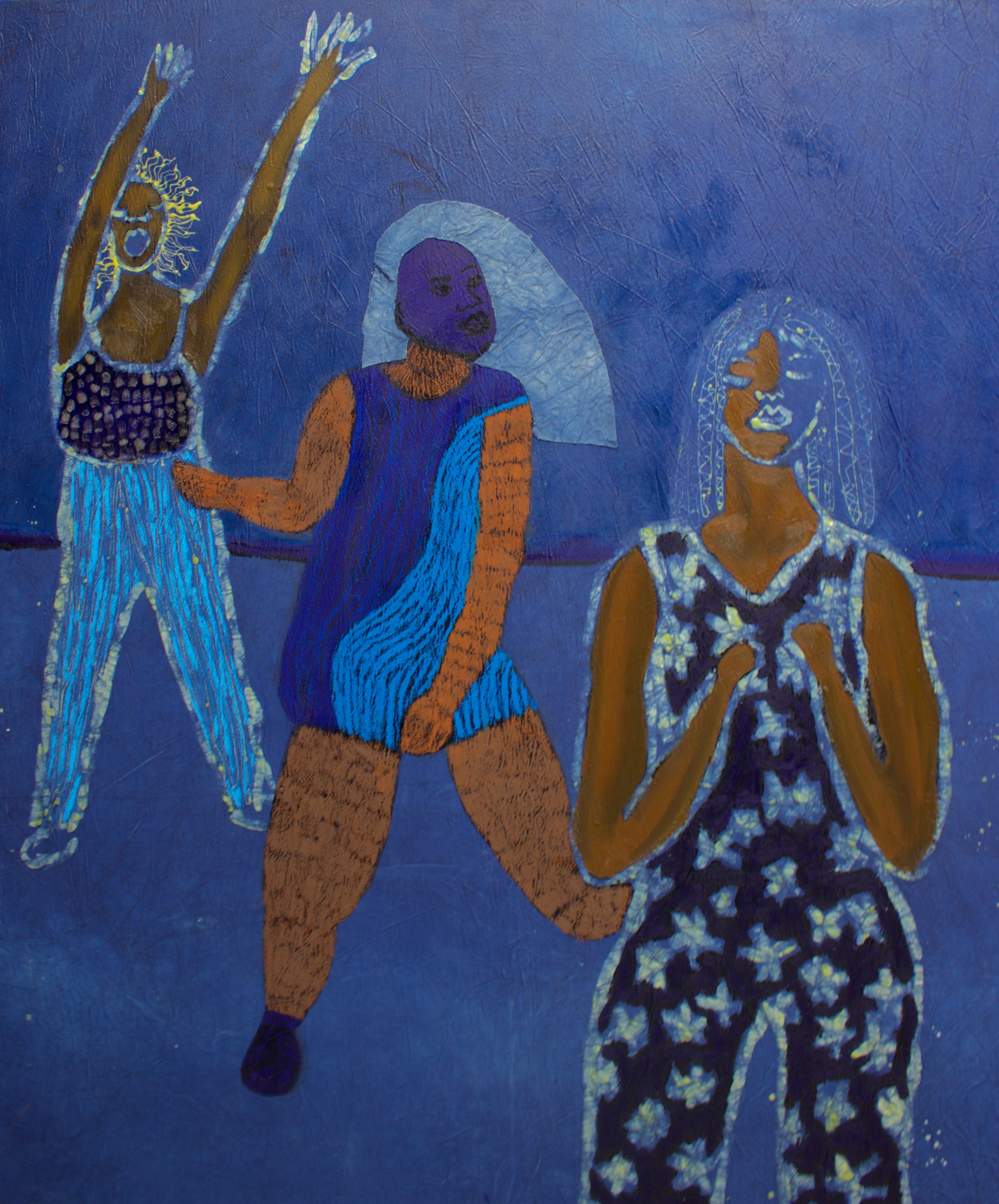 Graduate resident 2018-2019

Lewisham Arthouse is delighted to welcome our new Graduate Resident for 2018-2019, Sola Olulode.
Sola Olulode's canvas is stretched with her own version of Adire, an indigo-dyed textile traditionally made by Yoruba womxn in Nigeria using resist-dyeing techniques. She felt the need to have a connection to her Yoruba heritage present in the works. She uses batik, tape and a traditional cassava paste to create intricate and lineal resistance patterns. She plays around with using these rich textiles to elevate the backgrounds and to enhance the figures in the foreground. Using collage to layer gorgeous textiles and textures over figures bringing their saucy outfits and glorious hairstyles to life. Sola's paintings are a look into the lives of Black womxn, in particular looking at when Black womxn and femmes discover their sense of self. The works document this exploration of sexuality, relationships and individuality through the form of figure painting. Her paintings have been deeply influenced by the culture and community that surrounds her life and I want to project in my paintings something that black womxn and black femmes can relate to and see the complexities of their identities reflected in.
Sola has graduated BA (hons) Fine Art Painting from University of Brighton. She recently exhibited at BBZ BLK BK: Alternative Graduate Show, Orbit UK Arts Graduates Show, Affordable Art Fair Recent Graduates and took part in the VON GOETZ ART Frieze Week Residency.