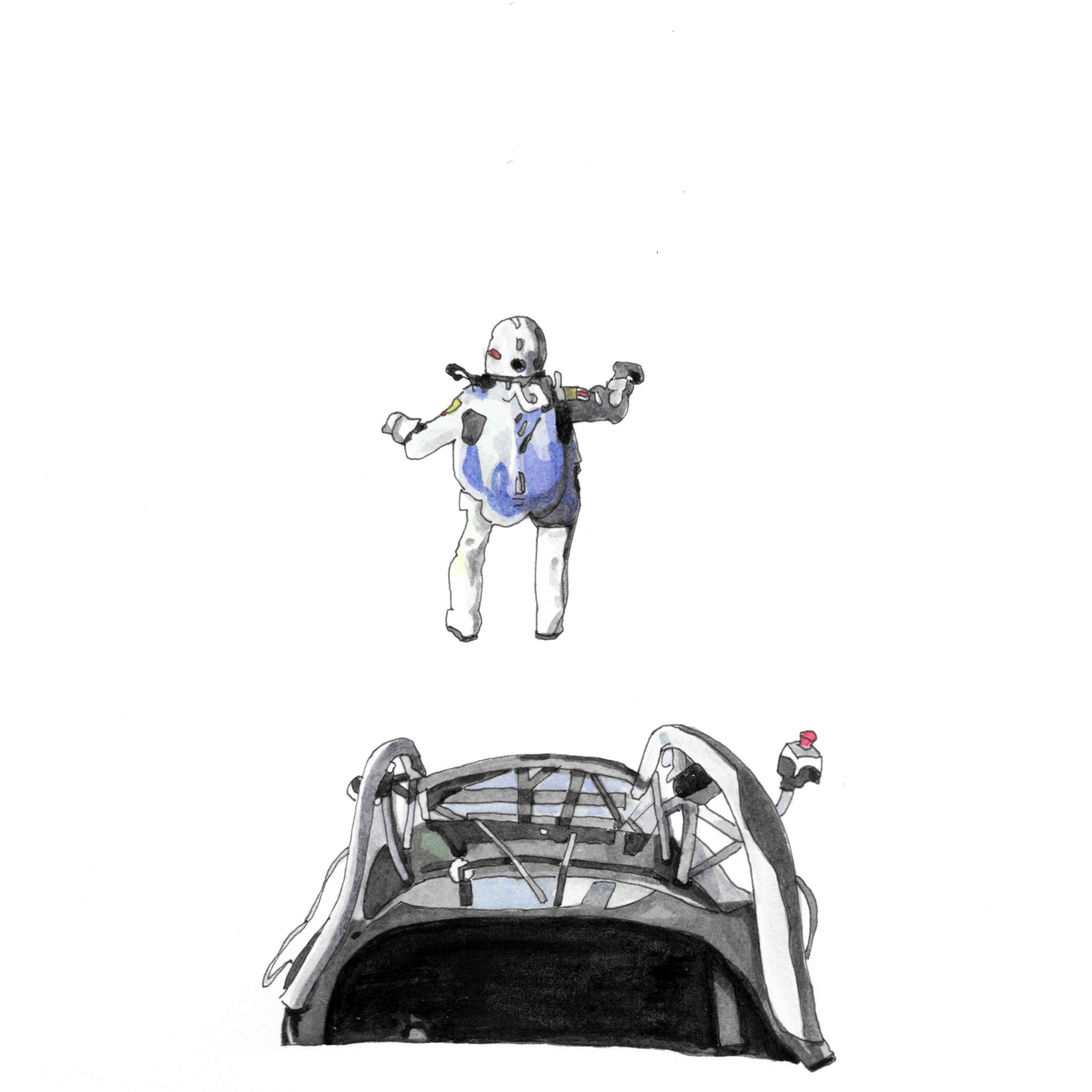 2nd July 2021
Friday 2nd – Monday 12th July [12 – 6pm]
Preview Day : Saturday 10th July
On October 14, 2012 at 127,851 ft, Biggus Icarus whispered "I'm going home now" before stepping off a helium powered Rod Bell capsule and free falling to Planet Earth. On his descent from the edge of space, reaching speeds of 843mph he became the first human to break the sound barrier without the aid of engine power. After momentarily losing consciousness and spinning out of control he regained stability and with a parachute successfully landed on his feet in the New Mexican desert where he dropped to his knees and punched the sky.
'Biggus Icarus' is Rosie McGinn's solo exhibition following an extended year-long graduate residency at Lewisham Arthouse.
The show will feature a large inflatable sculpture of a human free-falling from the stratosphere surrounded by a sequence of drawings and paintings that explore 'A History of Human Flight.'
From a Benedictine Monk fixing wings to his hands and feet and jumping from the top of Malmesbury Abbey to a Serbian flight attendant surviving a plane crash to Icarus flying too close to the sun; this new watercolour series continues McGinn's research into the human spirit of exploration.
Climbing higher, scratching that itch, reaching the furthest corners of our universe before turning on the last rung of the ladder, looking back down at the glowing lightbulb planet below and surrendering ourselves to the complete mercy of nature.