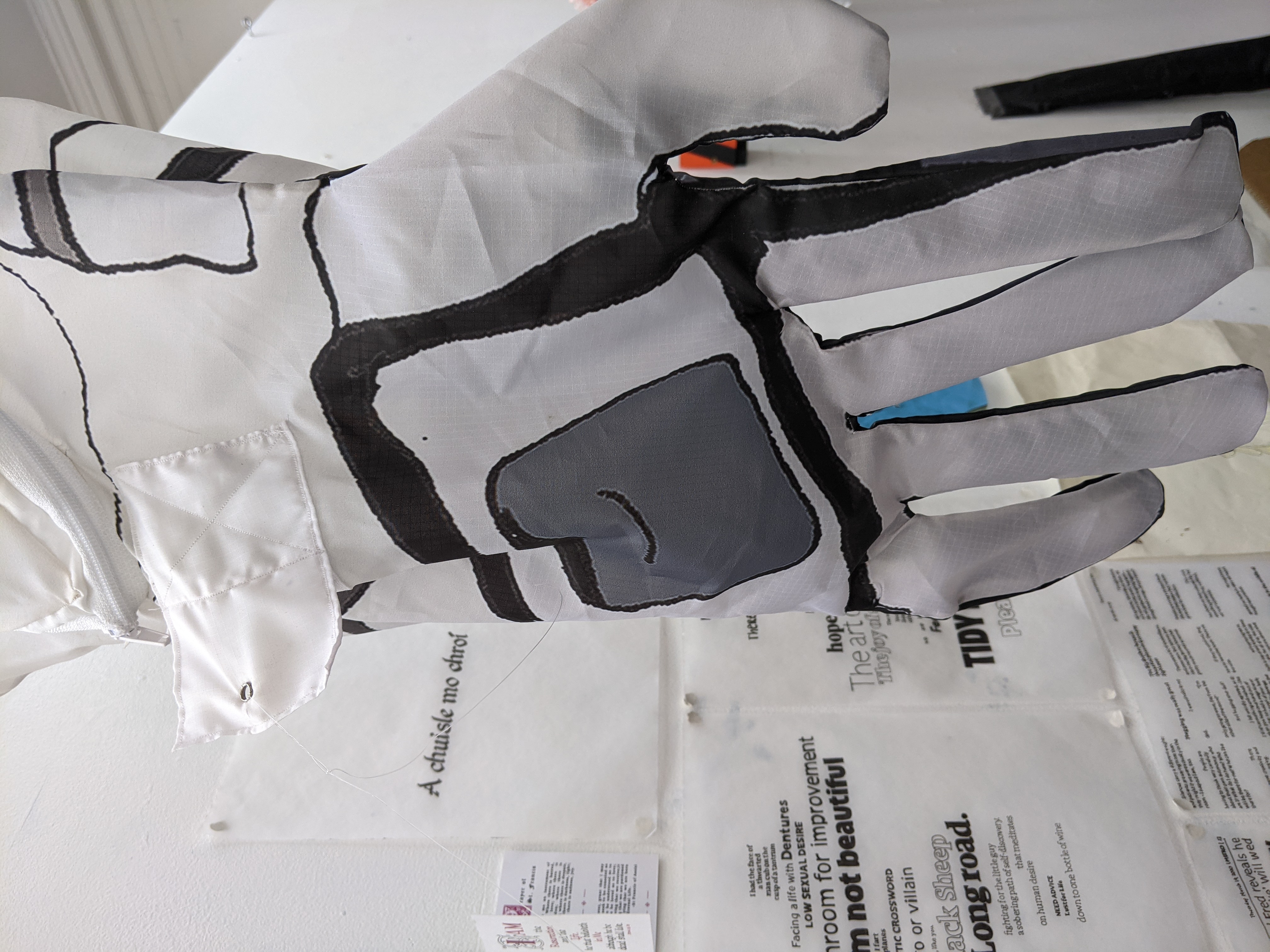 Graduate resident 2019-2021
Rosie McGinn's solo exhibition 'Biggus Icarus' follows her extended year-long graduate residency at Lewisham Arthouse. It will take place Friday 2nd – Monday 12th July, 12 – 6pm. Preview Day Saturday 10th July.
The show will feature a large inflatable sculpture of a human free-falling from the stratosphere surrounded by a sequence of drawings and paintings that explore 'A History of Human Flight'. From a Benedictine Monk fixing wings to his hands and feet and jumping from the top of Malmesbury Abbey to a Serbian flight attendant surviving a plane crash to Icarus flying too close to the sun; this new watercolour series continues McGinn's research into the human spirit of exploration.
Rosie McGinn's work explores moments of euphoria often centered around recreational activities such as bingo, clubbing and sports. Her work investigates the ritual element of these practices and reflects upon the highs and lows of these shared experiences. Recent exhibitions include: The Soft Display, Division of Labour, London (2020) Get in There (with OOF Magazine), Tate Modern, Tate Exchange, London (2019); Joyous Dystopia, The Bass², The Bass Museum, Miami (2019); The Boléro, Art Lacuna, London (2019); ULTRA: Art for the Women's World Cup, J Hammond Projects, London (2019) Our Way[s] Of Life, Austrian Cultural Forum, London (2019) Young Gods, CHARLIE SMITH LONDON, London (2019) 3for1, Picnic Gallery, London (2019). Rosie gained an MFA in Fine Art from Wimbledon School of Art in 2018.