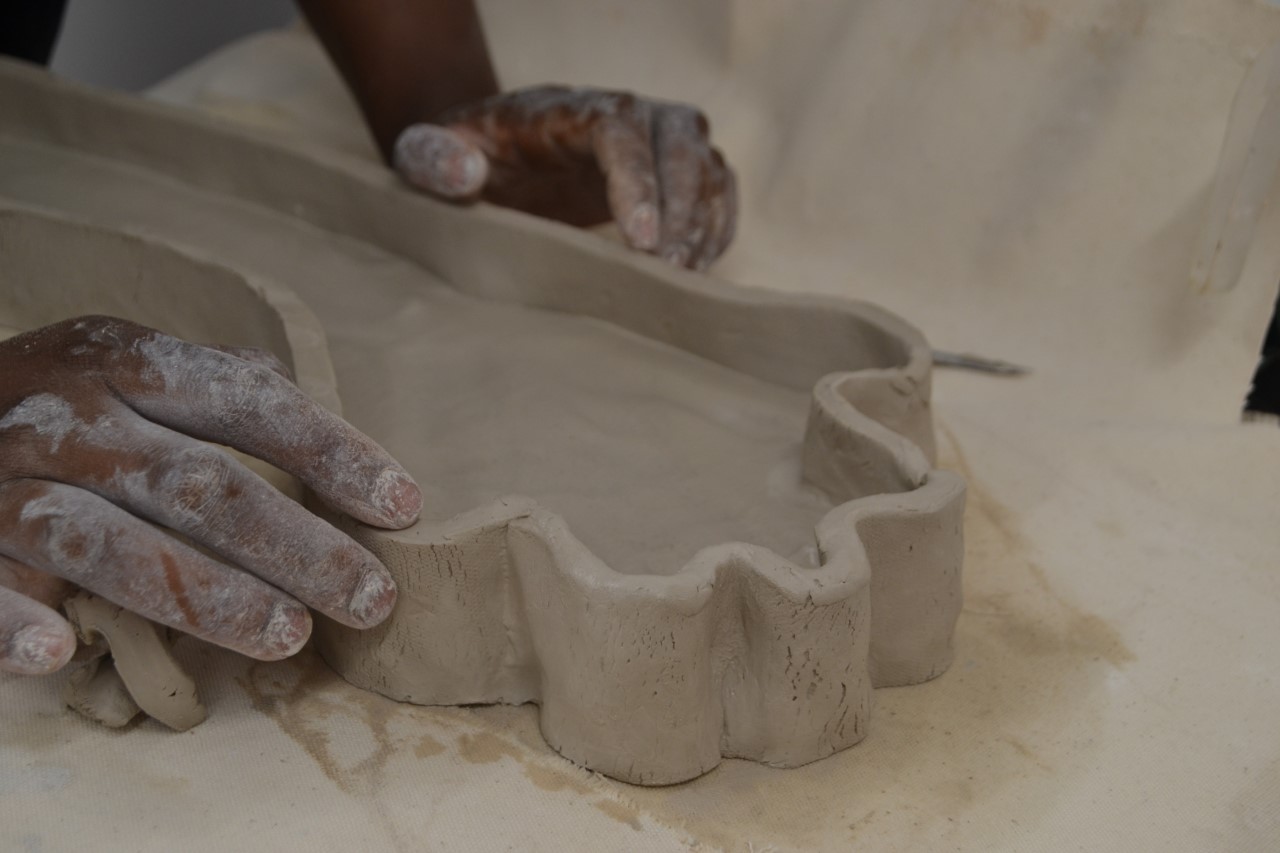 29th October – 3rd November 2019
PRESENCE takes the form of an exhibition and two day drop-in collaborative studio session held at Lewisham Arthouse. Women of Colour are invited into a restorative and discursive space to share their experiences of being rendered visible/invisible and present/absent. Participants will co-create artwork in response to the emotional impacts of these experiences by impressing parts of their bodies or written text onto pre-rolled beds of clay. Robinson aims to provide a supportive space for Women of Colour to explore, disrupt and reclaim ownership of their gendered and racialised bodies within adverse cultural, social and political terrains.
In the project space, Robinson is exhibiting some of the outcomes from the first iteration of the collaborative studio session, PRESENCE, held at the ICA, London, in September. The exhibition is open to all.
Davinia-Ann Robinson's practice explores the cultural politics of emotions and their implications for Black Female bodies in colonial spaces. She also works in art education at the South London Gallery and is one quarter of the SLG's Heritage Team as well as working as an Artist Facilitator for Bow Arts. Robinson is an Arts Council England Developing Your Creative Practice grant recipient and a 2018/2019 artist in residence at the Florence Trust.
Workshop
Women of Colour are invited to join artist Davinia-Ann Robinson to co-create work in clay while exploring and sharing emotional and bodily experiences of navigating colonial and gendered spaces. No prior experience with clay required. Assistance and materials provided.