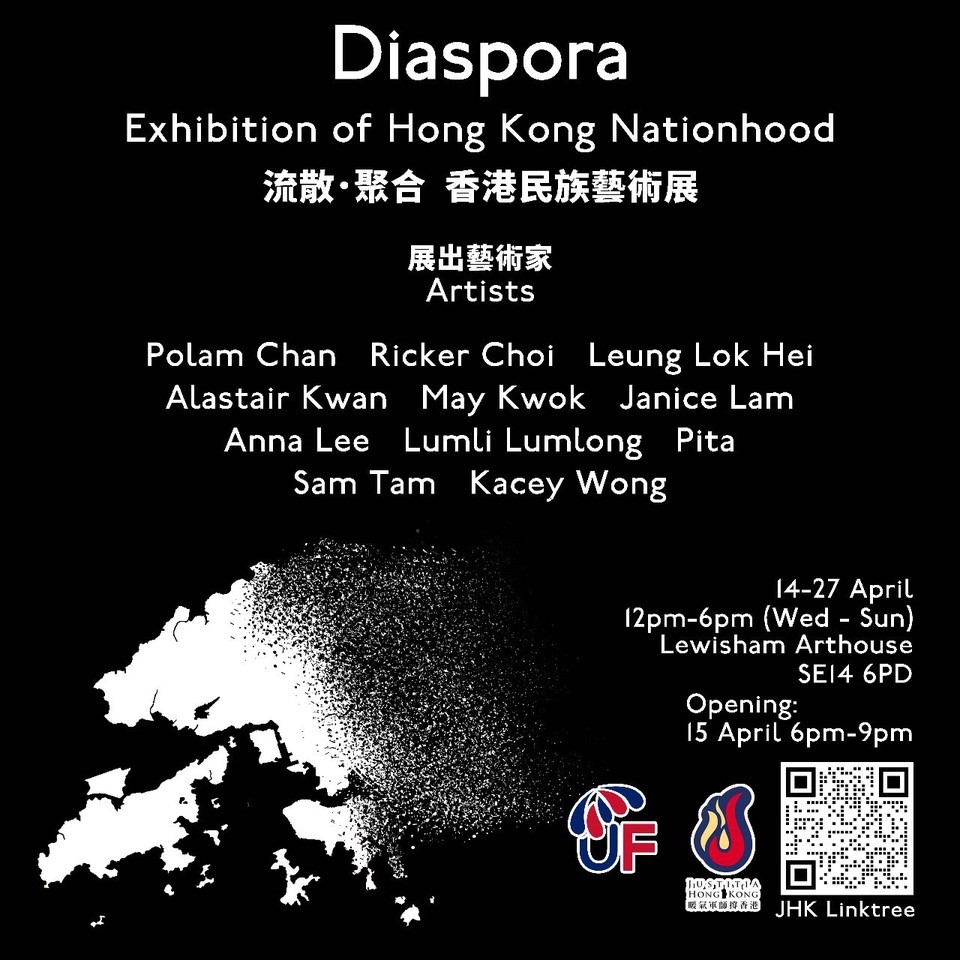 15th April 2022
Private View: 15th April, 2022 6- 9pm
Opening times: Wednesday 13th – Sunday 27th, 12 – 6pm
This exhibition aims to present the nationhood of Hong Kong, based on the way in which a common imaginary of nationhood has been developed through the lens of the arts. It involves 11 HK artists. This exhibition is created by HK people, curated by HK people, and produced by HK people.
It endeavours to:
Look at Hong Kong's pro-democracy social movements from a holistic approach;
Create an open space for audience to give voice to their Hong Kong identities;
Serve as a documentation and archive in the chronicle of Hong Kong identity and nationhood.
Organiser:
@justitiahk
Artists:
@alastair_kwan
@annatwelve
@ricker_choi
@kaceywong
@polamchan
@janice_4_lam
@lumlilumlong
@gllh_art