Shape Open Exhibition
Exhibition Dates: 12th – 29th March 2014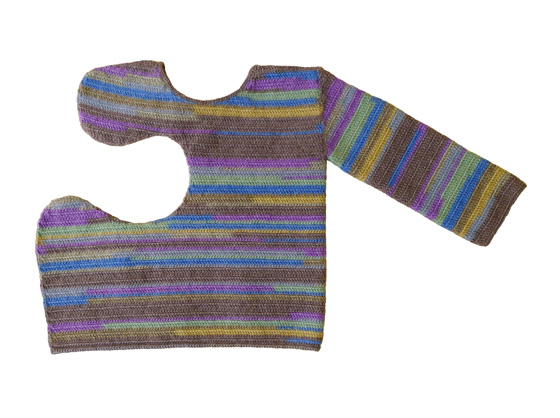 [toggle]Marion Mitchell, Soldier's Child, 2013, image courtesy the artist [/toggle]
This exhibition is an annual call-out for disabled and non-disabled artists to submit work in response to a disability-focused theme. The theme for 2013 was Disability Re-Assessed. The winning submission, selected by a panel of arts industry judges, was announced prior to the exhibition showcase at The Nunnery Gallery and was awarded the Shape Open Prize of £500.
REFLECTION, the winning work by Eric Fong represents a reflection on identity and disability in the context of facial disfigurement. This short film plays with perception and moves between abstraction and reality. The piece was done in collaboration with the organisation Changing Faces.
2012 proved a momentous year, in which disabled people dominated sporting events, cultural celebrations and political debate. The focus on categorising, defining and re-assessing disability was, and continues to be, as prevalent as ever – influencing and impacting on the experience and representation of disabled people around the UK.
The Shape Open exhibition showcases work from a range of multi-disciplinary disabled and non-disabled artists, whose work explores and comments on the 2013 theme Disability Re-Assessed. Shape's Patron Yinka Shonibare was on the shortlist panel and helped select works from 46 participating artists.
'The Shape Open Exhibition provides a fantastic platform for artists to show their work. Such exhibitions offer great opportunities for artists to be discovered by institutions and large audiences. Similar exhibitions have helped to contribute to the development of my own personal career'.
– Yinka Shonibare MBE, Shape Open Patron
Shape is a disability-led arts organisation working to improve access to culture for disabled people. We develop opportunities for disabled artists, we train cultural institutions to be more open to disabled people, and we run participatory arts and development programmes. We aim for:
a. More disabled people as arts audiences
b. More disabled people employed in, and leading, the arts
c. More disabled people participating in arts activities
d. More high quality practice by disabled artists
For more information please visit www.shapearts.org.uk
For a preview of the winning entry REFLECTION by Eric Fong www.youtube.com/watch? V=wuzq; OAZOjg
For further information about the exhibition please email: jhinuk@shapearts.org.uk