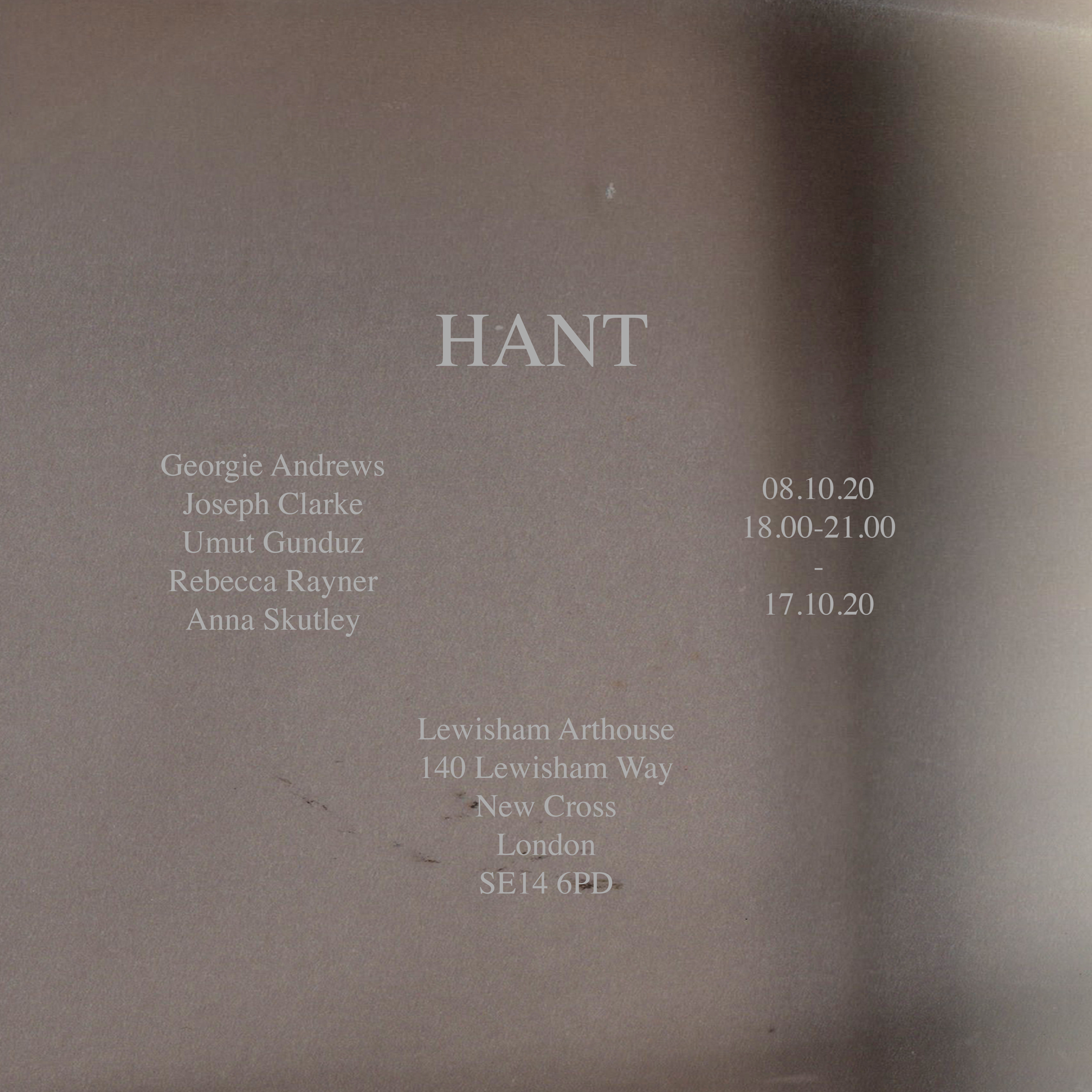 8th October 2020
Georgie Andrews | Joseph Clarke | Umut Gunduz | Rebecca Rayner
Curated by Anna Skutley
Opening: Thursday, October 8th, 6-9pm
Until: October 17th, 12-6pm
'Hant' is the idea of the vernacular; of the objects, materials and architectural structures that furnish our lives and urban centres. It is a frequentation, or the spirit that haunts a location. It is a spot often visited; an obsession. The collective work that makes up 'Hant' extracts elements from their origin and relocates them in a new space, opening a discussion around our conception of site. Through the abstraction of materials, forms, sound and language, it explores the different ways that artists create reference to place.
Georgie Andrews explores ideas of 'hostile architecture and design'. Her sculptural work removes urban objects from their everyday context and re-situates them in the exhibition space. Alternatively, Umut Gunduz uses 3D models alongside textures, sounds and imagery appropriated from their real-life situs to construct his virtual worlds. Dealing with the inherent tensions between humans and material within these built environments, Joseph Clarke's sculptural installations address the dichotomies of construction verses deconstruction and order verses chaos. Also working from the premise of the human convergence with materiality, Rebecca Rayner uses discarded and found materials to create 'ambiguous landscapes' that reference the human body. Her work focuses on themes of consumption, objectification and the abject.
By examining processes of movement as applied to inert forms, this exhibition looks at the effect a forced displacement from site has on our aesthetic experience with the material makeup of our daily world. 'Hant' speaks to a tension between territory, human-made structures, and the language we use to represent these. It asks what specific role vernacular components serve in this exchange.