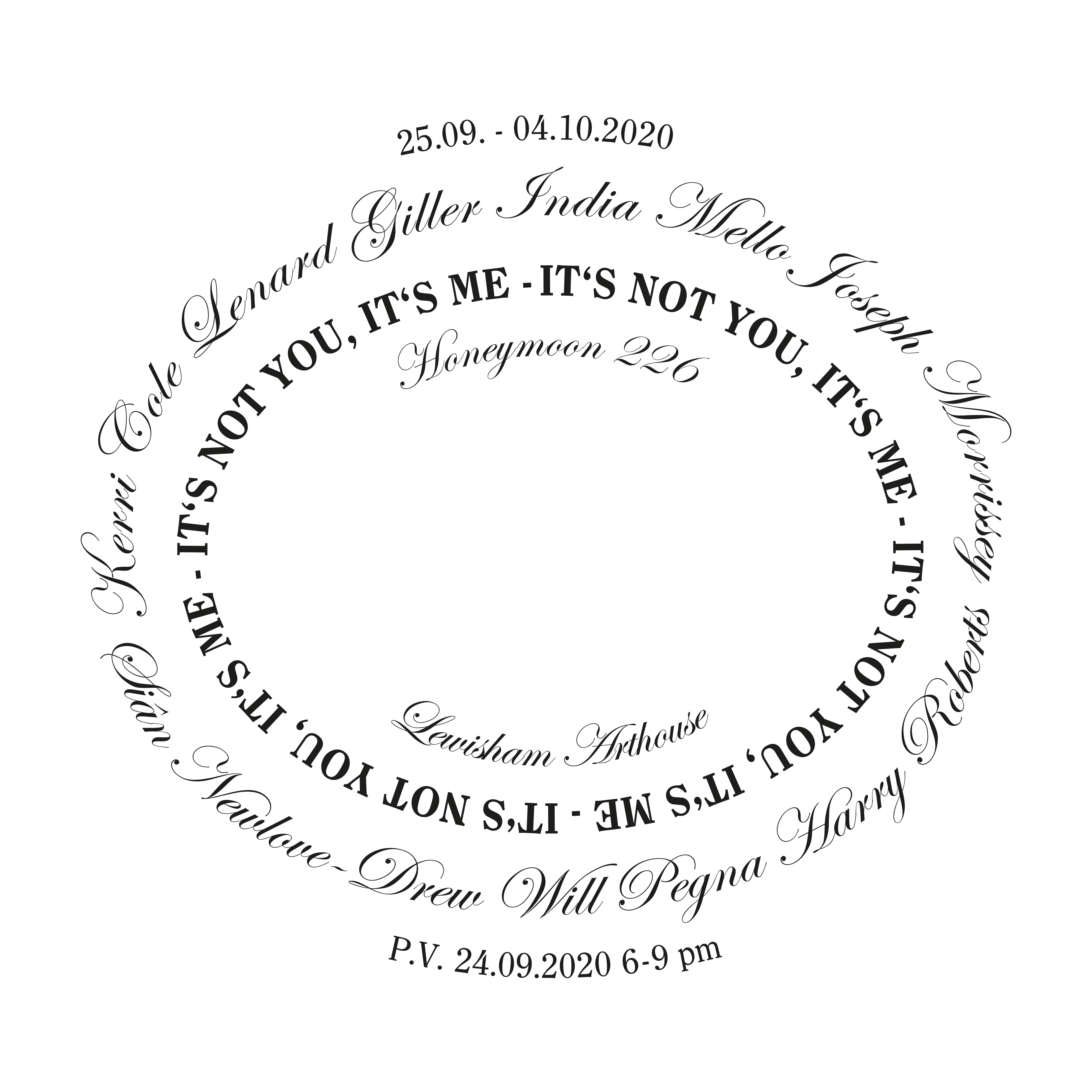 24th September 2020
24.09.2020 – 04.10.2020
Private view: 24.09 from 18:00 – 21:00
Please pre book a free time slot for the private view via Eventbrite
It's not you, it's me is a show to mark the first anniversary of 226 Honeymoon, a group of seven recent graduates, who formerly co-ran a non-profit space in Peckham, between September and February.
Their tenancy at 226 Rye Lane ended at the close of February. Added pressures of varying working schedules, disparate individual practices and relocation to different cities and countries, meant the idea of the collectivism that 226 Honeymoon was formed upon was challenged, leaving a new space for a reassessment of its future intentions and position.
The show, It's not you, it's me, seeks to foreground seven individual practices via group-working, and looks at the role of communication, self-analysis and planning in the development beneficial relationships.
Kerri Cole
Lenard Giller
India Mello
Joseph Morrissey
Sian Newlove-Drew
Will Pegna
Harry Roberts