A performance by Skall and Alma Tischler-Wood
3rd – 4th Decemeber 2014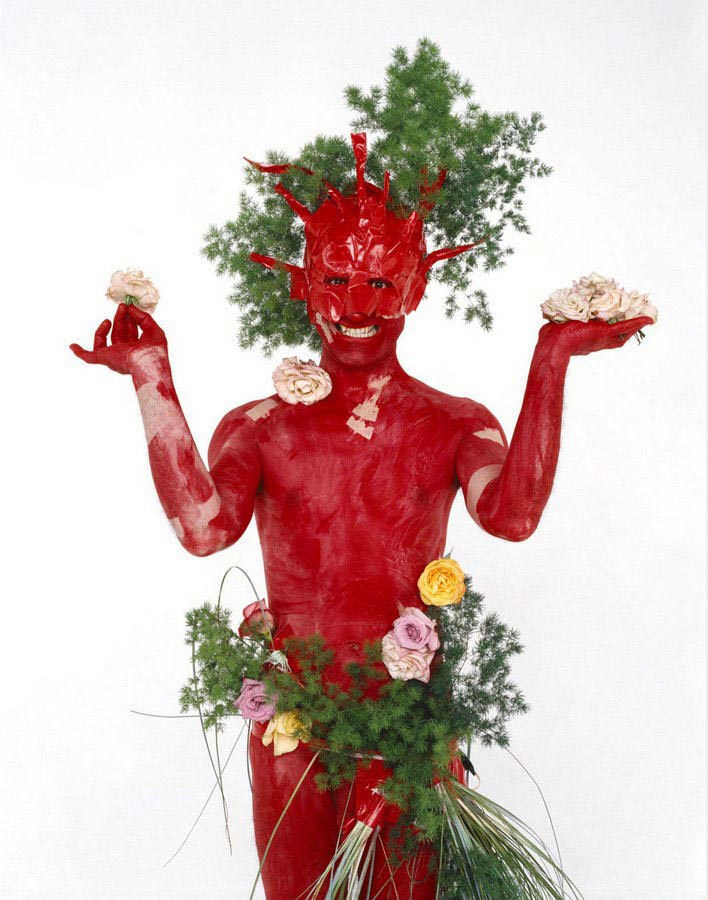 This is the first time that the French artist Skall will be performing in London. His debut presentation IT'S NOT MY F*#*..ING FAULT….!! will take place at Lewisham Arthouse, where he will perform for seven hours over two days consecutively. He has selected four senses to focus on and will prepare for the live performance in collaboration with the London based artist Alma Tischler Wood.
Skall has been performing since late nineties but is equally well known in his native Paris for making beautiful sculptures that mix precious objets d'art with cheap bric-a-brac. A great many of these works raise questions about culture and tradition, passionately informed by a good deal of thought and background research. This does not mean that they work in a didactic, or literal way. Nor do their decorative qualities make them especially easy on the eye. Quite often, their simultaneous allusions to different genres, such as Pop Art, anthropology, or early cubism will place the viewer on an uncomfortable edge between inadequate worlds that bring about a surprising switch of emotions. What, at first, appears to be an impish exercise in kitsch may begin to evoke something darker and more sinister, after a while. This hinterland of duality is Skall's homeland territory. It is the state of mind that he jokingly refers to as "Skallistan". It is at its most convincing when he enacts an impromptu ritual wearing some of the physical artifacts taken out of its typical context. Sometimes, the territory of Skallistan seems uncannily unfamiliar, perhaps because it initially seems over-sentimental, infantile or tasteless. This is a subtle portal that entices viewers into the work and enables them to read a fine string of pearls as a signifier of dignity or pathos, depending on whether they make the sculpture seem shockingly large, or whether it somehow seems to be crying.
Skall's performances allow everyone an infinite amount of freedom to capture its essence. Often, however, the rules change. Perhaps this is his secret. Once an audience has allowed the artist to stipulate new codes of behavior it becomes vulnerable to a succession of unexpected changes in those codes.