14th November 2014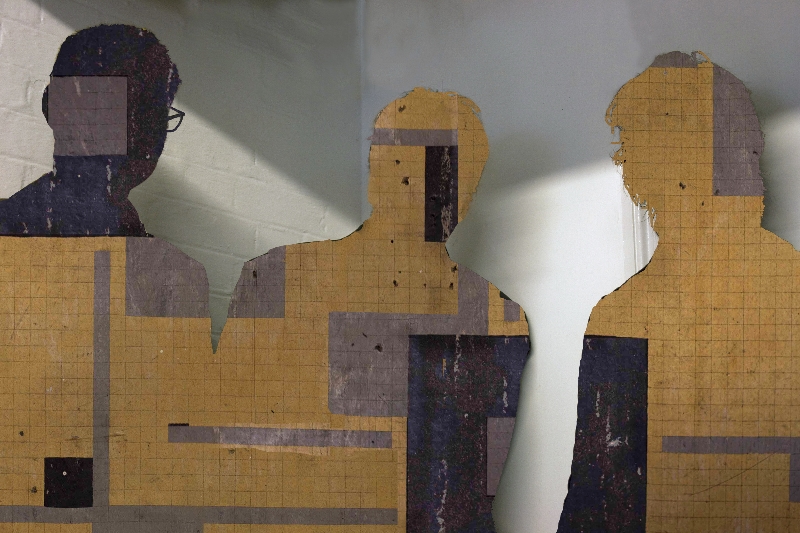 MONKEY PUZZLE TRIO features the words, voice and textures of singer and sound artist Viv Corringham, bassist Nick Doyne-Ditmas (Pinski Zoo, Crackle) and drummer Charles Hayward (This Heat, About Group, Massacre). Together they create a distinctive sound world, both exhilarating and immersive, which relies on the sensitivity and experience of all three musicians, obsessed with song as an ideal, adept and fast thinking improvisers.
The Pattern Familiar is the second album from MONKEY PUZZLE TRIO, a vibrant and energised song cycle that proffers a stark and resonant refusal of despair and the absurd. Just say yes. Brass orchestrations are tightly conceived and highly organised, complementing, while contradicting, the spontaneous funk and sound art of the original improvisations. For tonight's performance MPT will be joined by the brass and saxes of Tom Marriott, Rob Mills, Tom Scott & Lawrence Wilkins.
Listen to the album 'The Pattern Familiar'
Listen to the track "White World"
Download and purchase the album " Walking" by Viv Corringham
A beep is a single tone onomatopoeia, generally made by a computer or other machine.
BEEP are a trio from Glasgow playing their first London gig. They live in a pigeonhole called SPACE POP. Within its small confines (3 x 10 x 12) they seek to explore theatre in music and music in theatre.
space pop. lollipop. pelican pan.
view perfomance via YouTube link
Doors open 8pm
£5 entry
No bar, bring your own, off licenses nearby