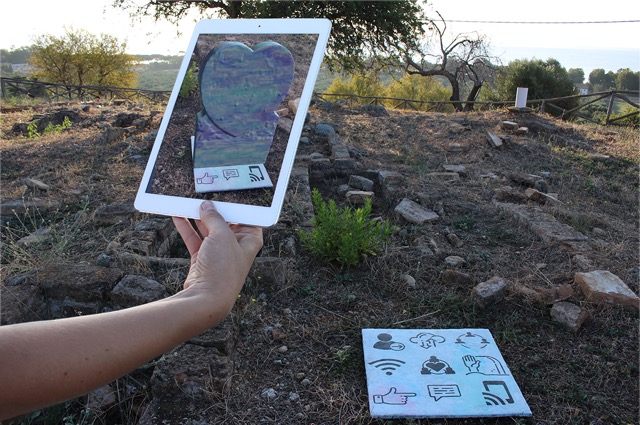 May 8th-12th 2019
Private View: Tue, 7 May 6-9 PM
A group exhibition by Rachel McRae and Sarah Derat, Bob Bicknell-Knight, Stine Deja and Kristina Pulejkova.
Life and Beyond brings together artists whose work explores aspects of human/non-human life, death, emergence and loss through technology and digital culture.
Through film, interactive installation and sculpture, the exhibition and programme will be looking at how technology is shaping our perceptions of life and death. With the fast development of AI, our growing social media presence and the fast-paced progress made in bio technology, new, hybrid forms of existence make part of our daily lives.
Our troubled relationship with social media and big companies which own our data gets more complicated when we die, as we carry on living as digital ghosts online. With Artificial Intelligence, we are seeing a rise of 'deepfakes' (fake videos created using this technology). We are thinking weather AI will lead towards a new evolution of life. The food we consume is genetically modified, and a baby's DNA in China has been edited, sparking ethical and moral concerns.
Life and Beyond will aim to dissect our relationship with these issues, looking at how human, non-human and extra-terrestrial life and consciousness are defined in an increasingly fluid world mediated through technology. The show will invite audiences to discuss the ethical and moral implications of these new-found states.
Life and Beyond is curated by Kristina Pulejkova.
You can download Digital&Dead, an AR application (Android) by artists Rachel McRae and Sarah Derat ahead of the exhibition here:
Event: Emergence
Friday, 10 May 6:30 – 8:30 PM.
You can book your tickets (donation) here.
An evening of artists' film exploring the emergence of new lifeforms, ways of communication and ideas in the digital age.
Join for a screening of recent and new films by artists Jeremy Hutchison, Rowena Harris, Hazel Brill, Stine Deja, Bob Bicknell-Knight, Natalia Skobeeva, Milo Creese, Camille Barton, David Blandy, and Kristina Pulejkova.
Opening times
Wed – Sat 12-6 PM
Sun – 12 – 2 PM
Private View: Tue, 7 May 6-9 PM
Lewisham Arthouse
140 Lewisham Way
London SE14 6PD