23rd October 2015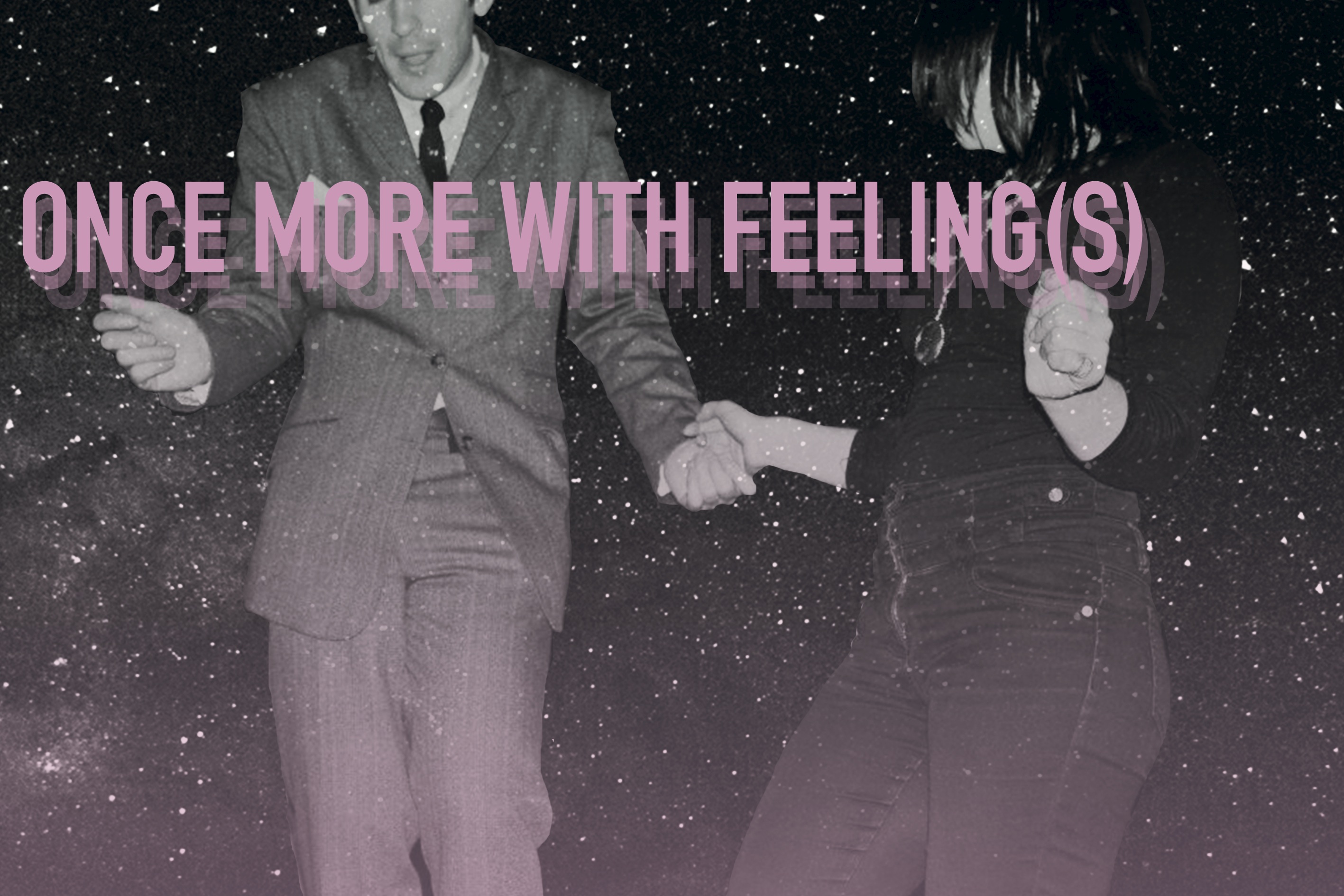 Once More with Feeling(s) was an evening of artist's performance and video, focusing on cover versions.
The cover version opts for rhythm over algorithm, coarse over smooth. By refreshing dormant tracks with renewed urgency (be it political, emotional or otherwise) the cover becomes a vehicle, delivering ideas through a familiar (if corrupted) form. Whether a pastiche or homage, the tangible authenticity of the cover version resides in the merging of art and life, consumer and producer, audience and author. The dissolution of these binaries opens up formerly homeostatic systems. They become permeable – susceptible to new ideas, new interpretations and new mistakes. This permeability can even retrospectively change the original.
Whilst contemporary pop produces track after track of homogenous hits, the cover is an opportunity for subversion. It is a chance to riff on and compartmentalise the perfection of pop – a chance to dent or scuff surfaces buffed with too much polish. Instead of proliferating imagery that warps how onlookers believe that they should look and engage with each other, the cover sidelines flashy golden grills, abdominal augmentations and swollen silicon buttocks.
It becomes a means for messing with systemic issues, acting as a form through which people can express themselves more fully and in a plethora of ways, which the culture industry fails to accommodate for. Instead of a singular way of existing being pushed or embossed on the mind, there is a redux. The cover is an answer or repost that resists unidirectionality. To cover is to create a dialogue – a feedback loop that resists being told what to think and how to behave. It is a radical rupture, which asserts that there is more than one way to be, to sing and to feel.
So let's have it…once more with feeling(s).
Curated by Chris Alton and Rachel Hill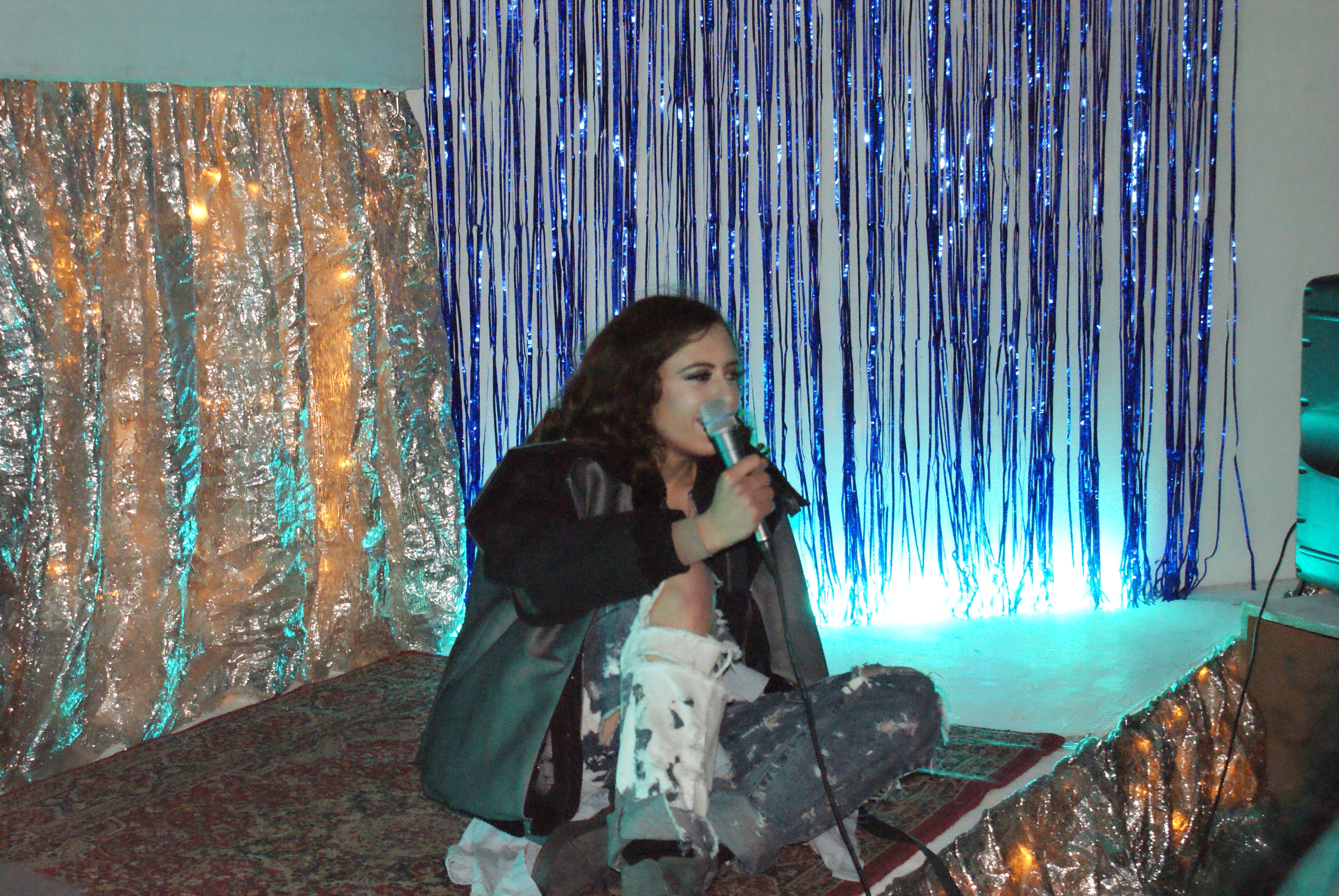 [toggle]Once More with Feeling(s), 2015. Image credit: Amanda Francis[/toggle]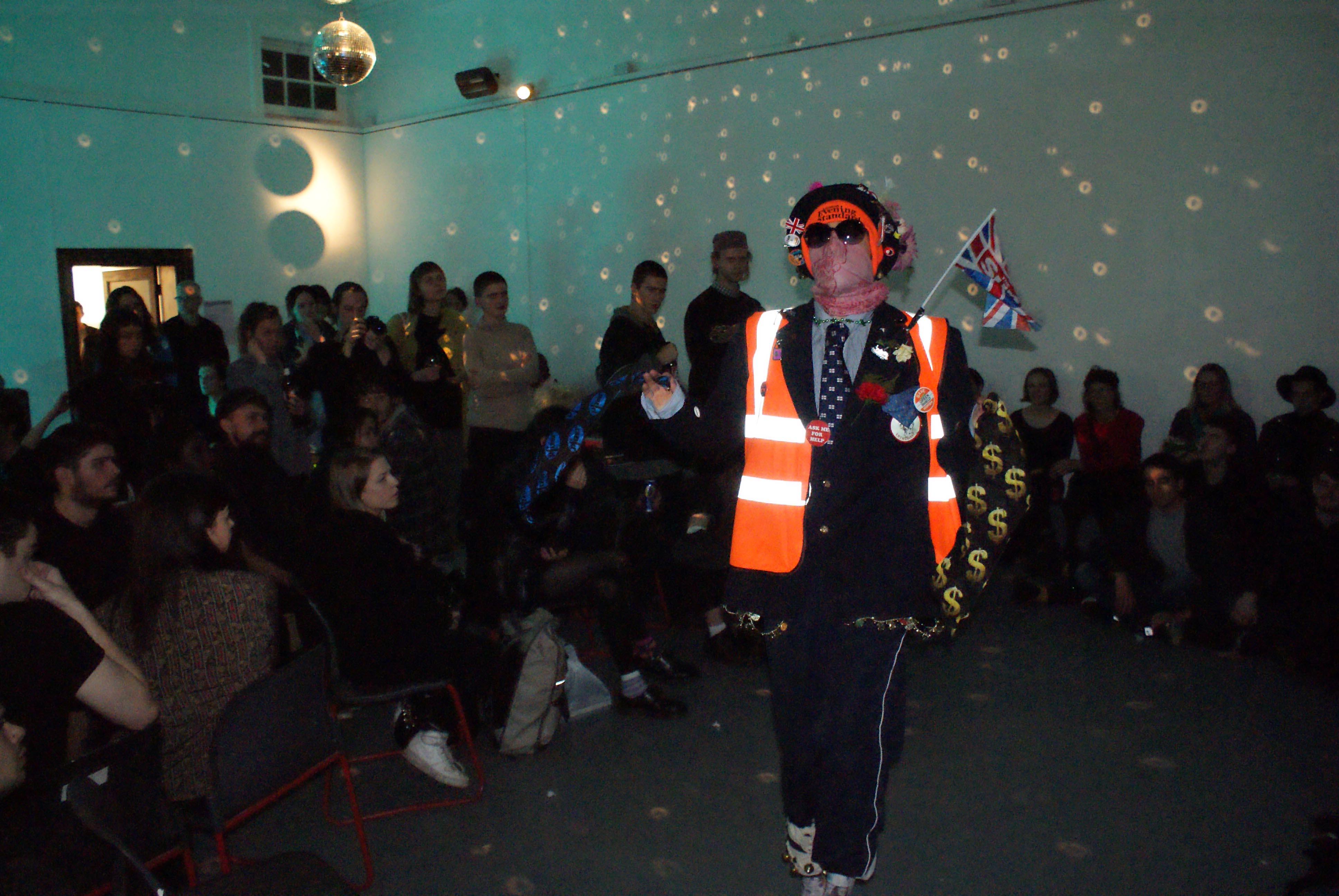 [toggle]Once More with Feeling(s), 2015. Image credit: Amanda Francis[/toggle]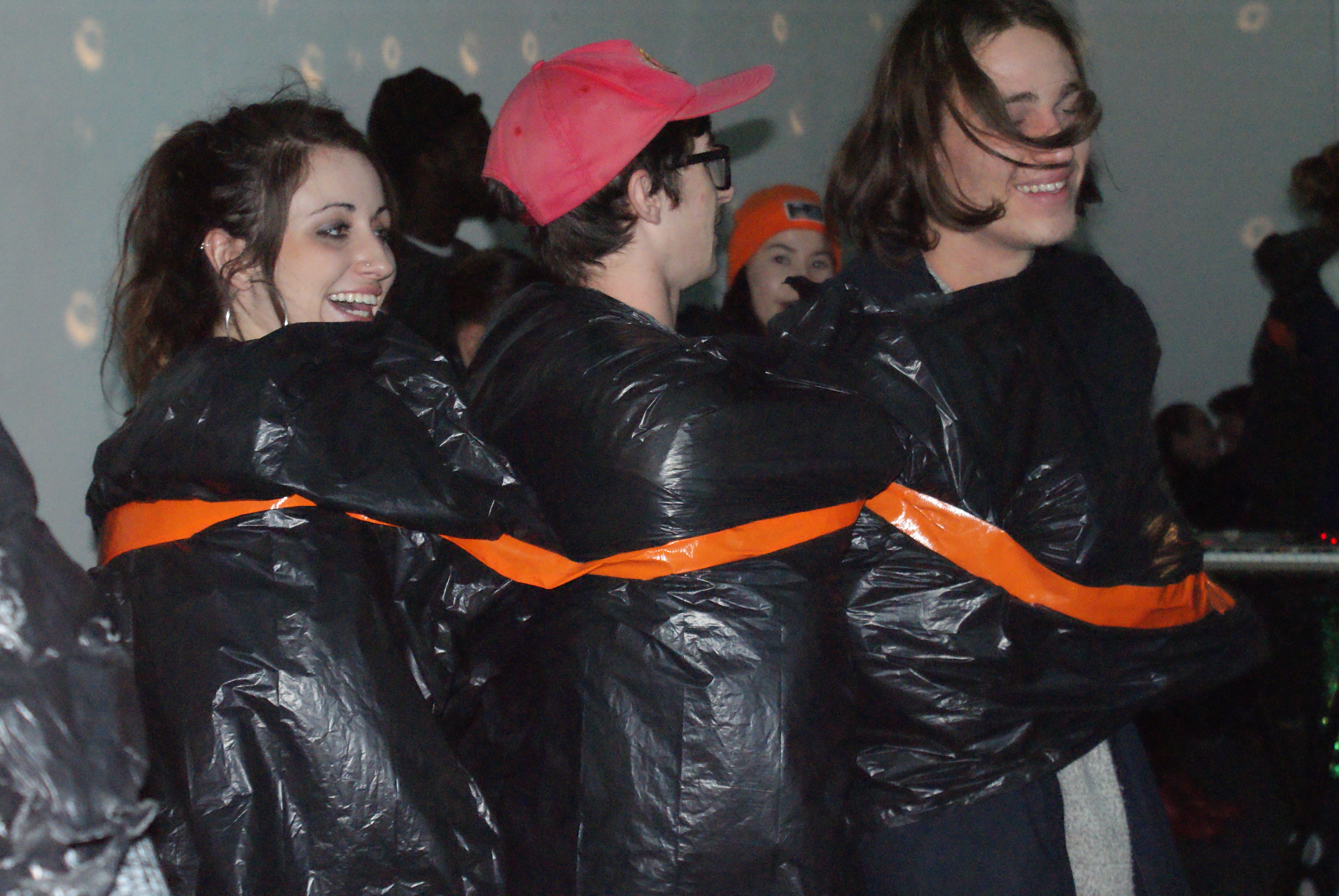 [toggle]Once More with Feeling(s), 2015. Image credit: Amanda Francis[/toggle]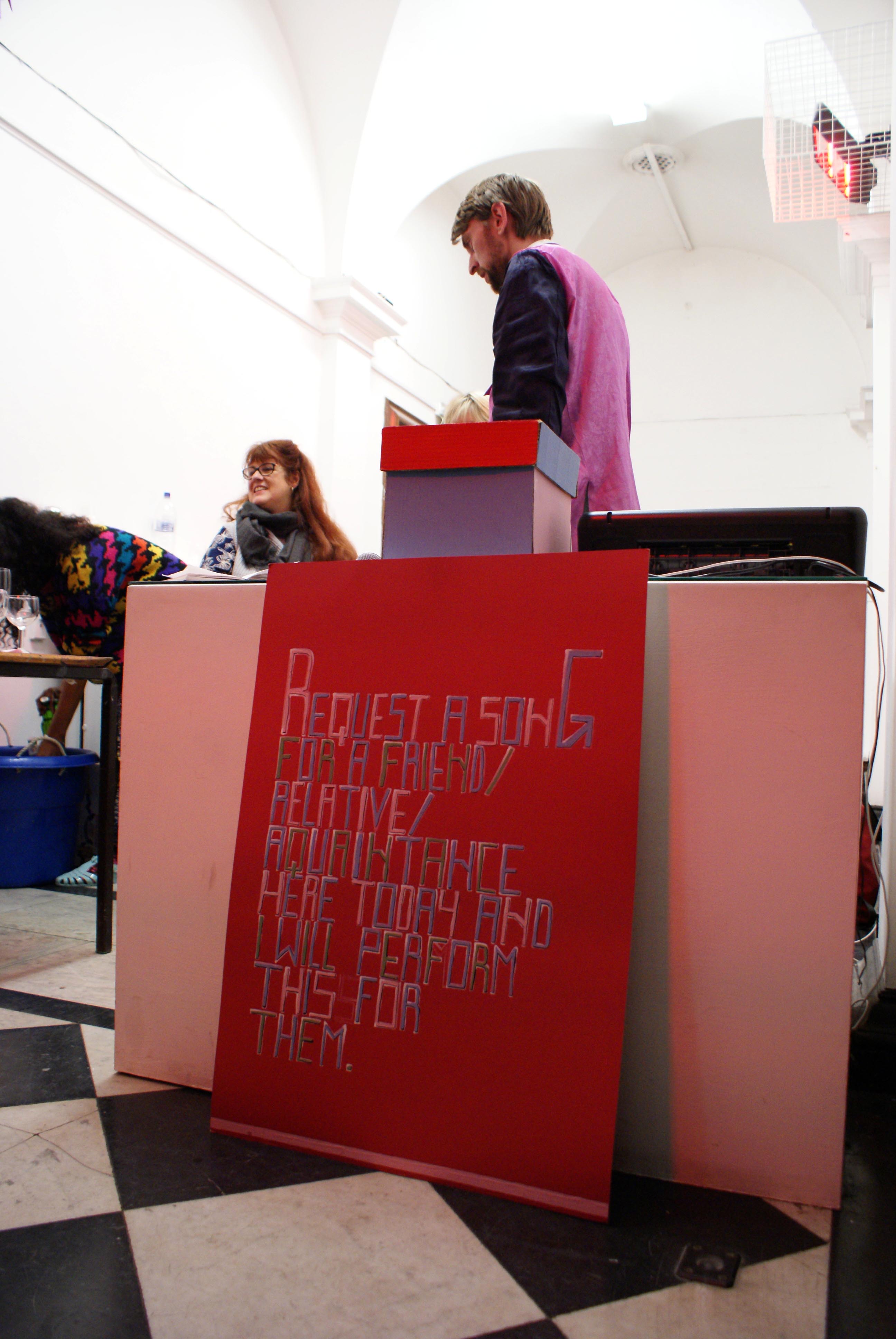 [toggle]Once More with Feeling(s), 2015. Image credit: Amanda Francis[/toggle]