Friday 27th – Sunday 29th March 2015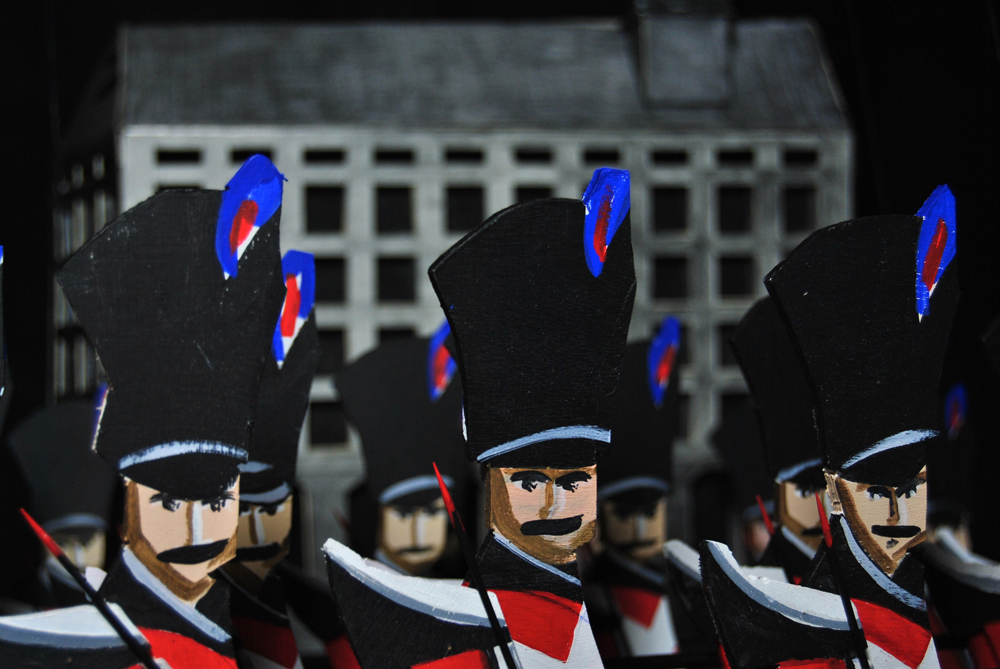 "As I lay asleep in Italy
There came a voice from over the sea,
And with great power it forth led me
To walk in visions of poesy"
– The Masque of Anarchy by Percy B Shelley
Poesy is a new collaborative project from visual artists Louise Emily Thomas and Nell Loder. The project, based on the poem The Mask of Anarchy by Percy B Shelley, will culminate in a three-day experimental show at the Lewisham Arthouse. The title Poesy – a Middle English term derived from the Greek poiesis 'making, poetry'; poiein ' to create', represents the premise of the project; exploring boundaries between poetry, art and the moving image.
In the spirit of protest, folk tradition and the process of 'making', the artists will endeavor to create an innovative piece of work that re-imagines Shelley's historical poem in a new language. Craft techniques from around the world will be used to explore a multitude of processes, resulting in a theatrical multi-media installation in the gallery space. Taking a collaborative approach, the artists will work alongside peers within music, art curation and political theory, to re-narrate the poem from various angles, offering a new interpretation of Shelley's work for a wider audience.
The poem was written on the occasion of the Peterloo massacre, a fatal protest that voiced the lack of suffrage, amongst other issues. Thomas and Loder are interested in re-appropriating the political, social and romantic agendas present in the literature, to demonstrate the virtues of poetic thought that the poem explicitly advocates. The show will result in the production of a moving image work that will be released and screened in May 2015.
The artists met and trained at The Heatherley School of Fine Art in Figurative Sculpture and now work independently in London. Their individual practices have evolved to push the boundaries of the figurative tradition by focusing on the object as multi-functional within the disciplines of puppetry, animation, performance and theatre.