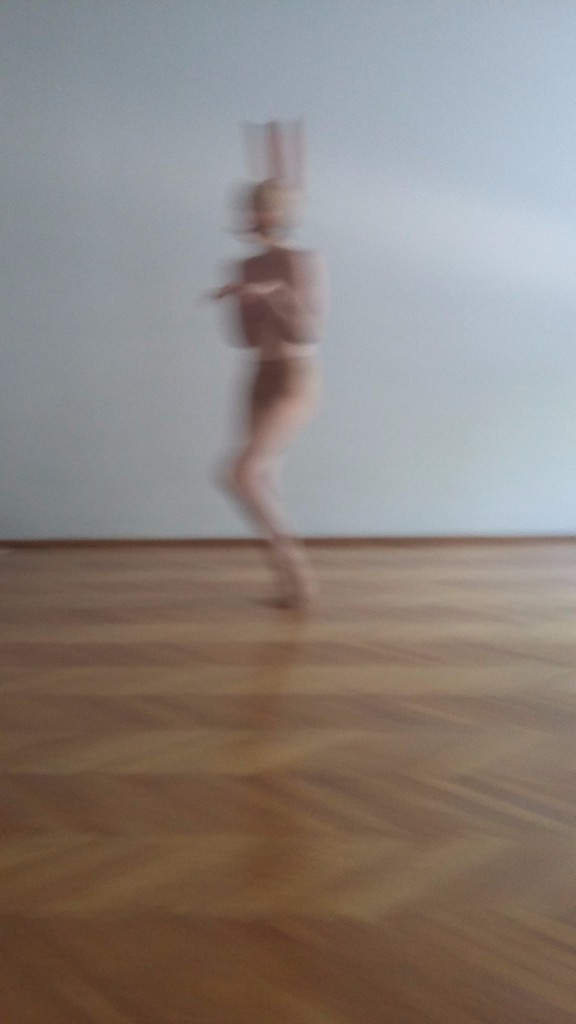 15th – 17th July 2016
How the Hares are Dying: Private Stocktaking
Work in progress by Ja Ja Ja Ne Ne Ne
The founders and core creative team of Ja Ja Ja Ne Ne Ne are Magdalena Tuka and Anita Wach, two very different performing artists from backgrounds in theatre and dance respectively, who were inspired in 2013 to unite under a name appropriated from the 1968 Joseph Beuys' artwork to represent the creative combination of opposites.
Through its various mixes of new dramaturgy, contemporary dance, and multimedia experimentation, the work of Ja Ja Ja Ne Ne Ne (JJJNNN) may be located within the notion of a postdramatic theatre. The narrative of a JJJNNN show is never that of a linear cause-and-effect system of events but one open to fragmentation and deconstruction. Fiction is employed as a device for the performer-devisors to confront personal material, though the strategies used to achieve such confrontations are not set in stone but built anew in relation to the content being dealt with. While the initiator of each project may ultimately retain an authorial final word, JJJNNN encourages the idea of a performer's autonomy and every performance is very much the result of a true collaboration.
From the outset one of the group's key modus operandi has been the development of co-operations with and support of other international organisations and individual artists. Over the last three years of showing work a network of ongoing connections has evolved throughout Poland and the UK as well as in Slovenia, the Czech Republic and Slovakia. Works presented by JJJNNN have received various funding including Polish Ministry of Culture, Visegrad Foundation, Adam Mickiewicz Institute, Dance Festival in Gdansk 2013; Threecity Dance Cooperation, Body/Mind Foundation, Maat Festival.
'There were men and women, children and old people, teenagers and babies, rich people, and poor people, black men and white women, white men and black women, Orientals and Arabs, men in brown, and grey and blue and green, women in red and white and yellow and pink, children in sneakers, children in shoes, children in cowboy boots, fat people and thin people, tall people and short people, each one different from all others, each one irreducibly himself…' City of Glass Paul Auster                                    
How the Hares are Dying: Private Stocktaking is about: war (past, future and now) and identity smeared in the muddy memory's landscapes, about mnemonic and reaching out to the cellars of that memory to recall girls from grey pre-stressed concrete housing estates, about a sense of destroying everything around and weakness of the will and about the power of drawing by the Great Architect. It's a combination of different theatre strategies, a stubborn and unstable search for the meaning of the events on stage, giving up and start from the beginning again and again. 
Click here for a link to the teaser
Work is devised and performed by Magdalena Tuka and Anita Wach, sound and video by Myles Stawman. Work combines video, live video, sound and live acts.
jajajanenene.com
Performances:
Friday 15th – 17th July 2016
7-8pm
Free entry
Step-free access