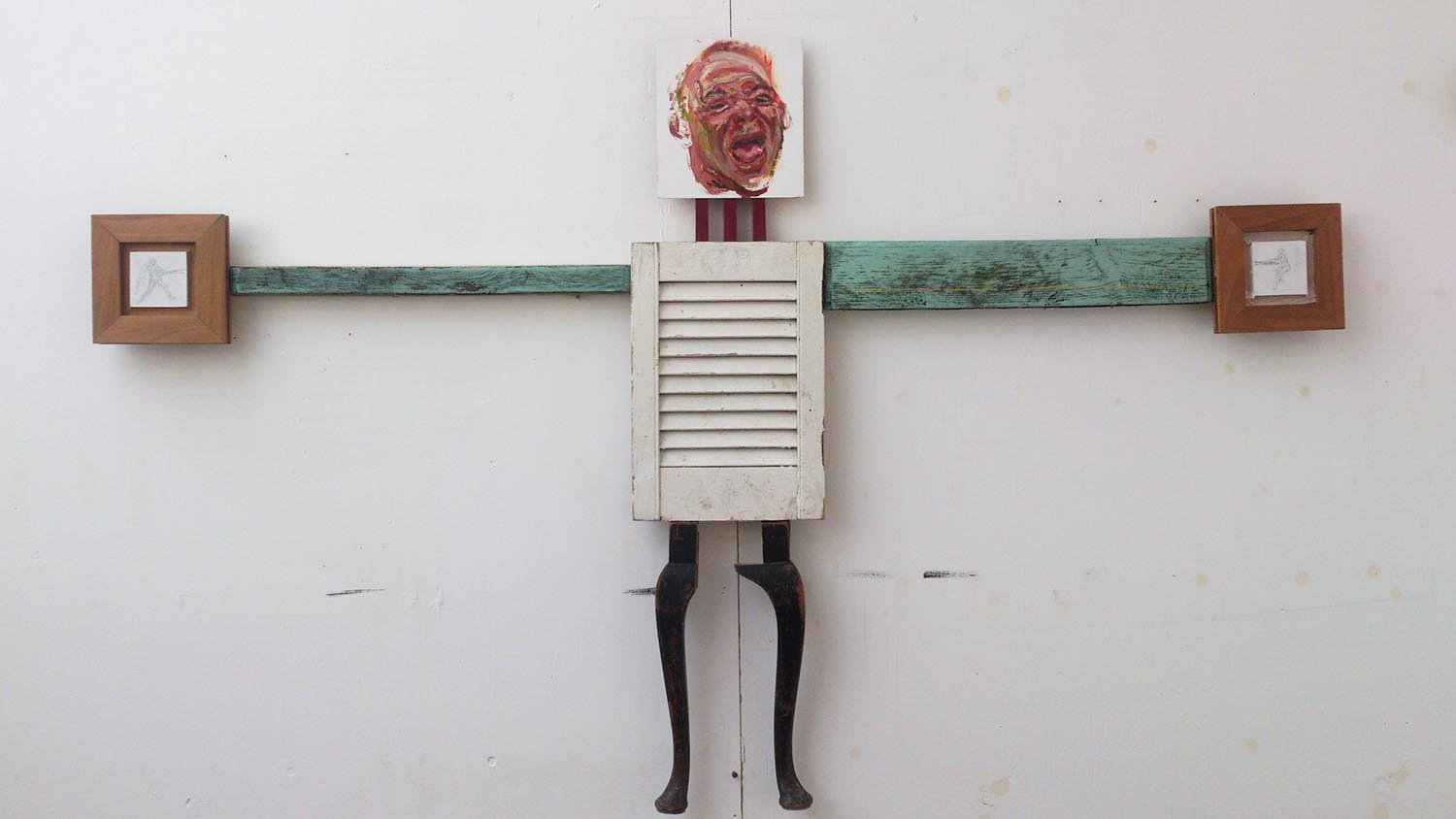 10th – 14th August 2016, 10-6pm
Preview: 9th August 2016, 6-9pm
[toggle]Image: Oliver Campbell, Scene from the Bacchae, 189 x 120cm, 2016[/toggle]

Good God is the first solo exhibition by Oliver Campbell (b.1981).
Drawing on tropes from classical literature and rhetoric, this exhibition of paintings and other objects takes seriously the absurdity of some of our most imaginative beliefs, and explores their relation to our everyday experience.
Symposium: Thursday 11th August 2016, 7.30-9pm
In conjunction with the exhibition Good God there will be a full Greek Symposium: an ancient drinking party with entertainment and discussion. There will be wine and a non-alcoholic alternative, entertainment, and three related topics posed for discussion. To reserve your couch please RSVP to: info@lewishamarthouse.org.uk

Artist Talk: Sunday 14th August 2016, 2-3pm
Oliver Campbell in conversation with Dr Brian Murray from Kings College London.
To download exhibition invitation as a pdf click here
Exhibition continues:
10th – 14th August 2016, 10-6pm, or by appointment.
Free entry
Step-free access