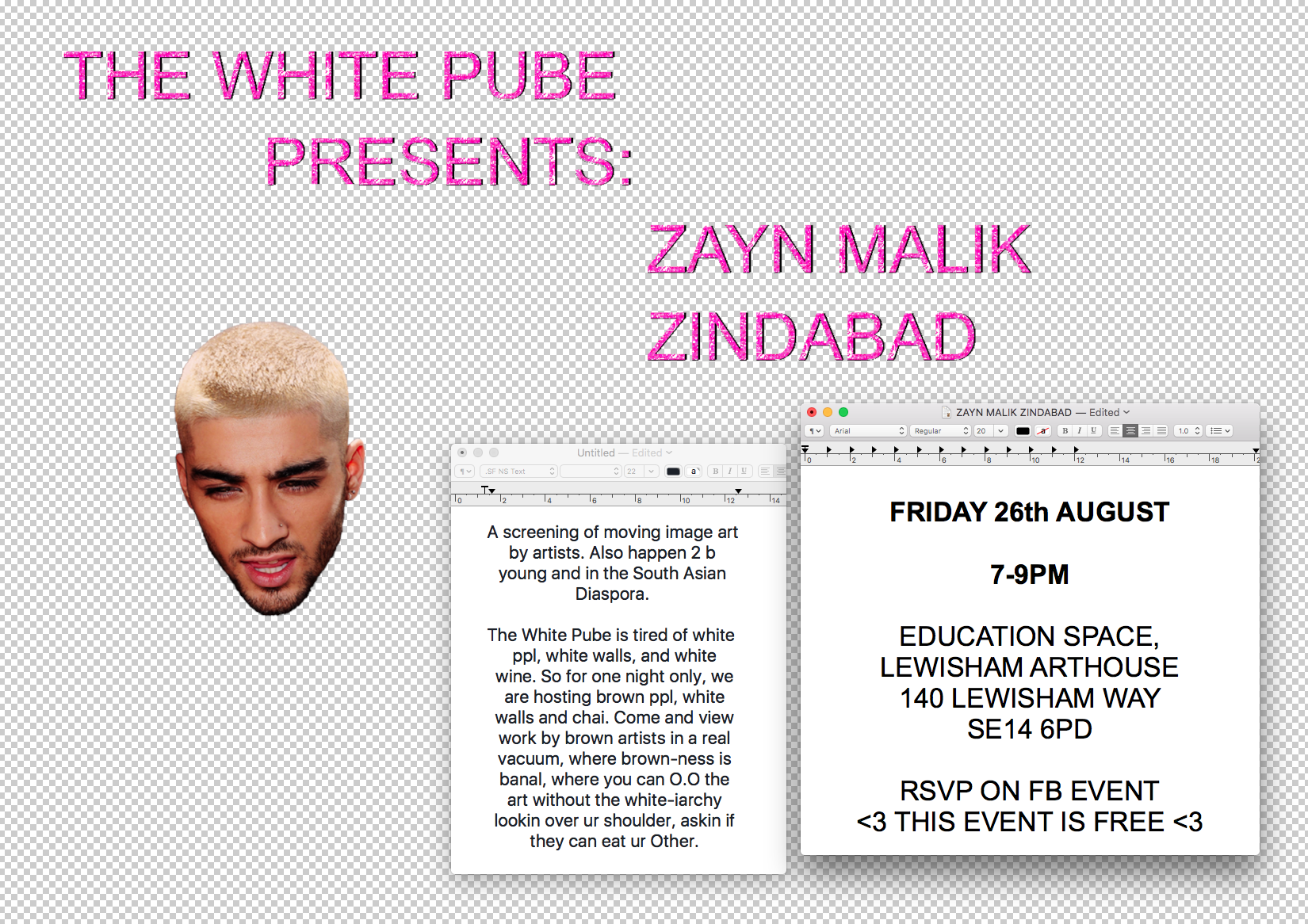 26th August 2016, 7-9pm
A screening of moving image art by artists. Also happen 2 b young and in the South Asian Diaspora.
The White Pube is tired of white people, white walls, and white wine. So for one night only, we are hosting brown people, white walls and chai. Come and view work by brown artists in a real vacuum, where brown-ness is banal, where you can view the art without the white-iarchy lookin over ur shoulder, askin if they can eat ur Other.
The screening will be held in the Education Space in Lewisham Arthouse.
Screening starts at 7:30pm
There is limited seating so RSVP is essential.
Hosted by Zarina Muhammad & Gabrielle de la Puente @ The White Pube
& Sophie Chapman and Kerri Jefferis.
Cover Photo is a screenshot from work by Sabella D'Souza ♥
ARTISTS INCLUDE:
Somnath Bhatt
somnathbhatt.com
Himali Singh Soin
vimeo.com/himali
@atomtime
Anisa Jackson
anisajackson.com
Sabella D'Souza
instagram.com/goannowhere
Seema Mattu
seemamattuworld.com
Ilavenil Jayapalan
ilavenilj.com
Rathai Manivannan
rathai.format.com
Katy Jalili
katyjalili.tumblr.com
Hassan E Vawda
hassanvawda.com
and the White Pube's very own
Zarina Muhammad