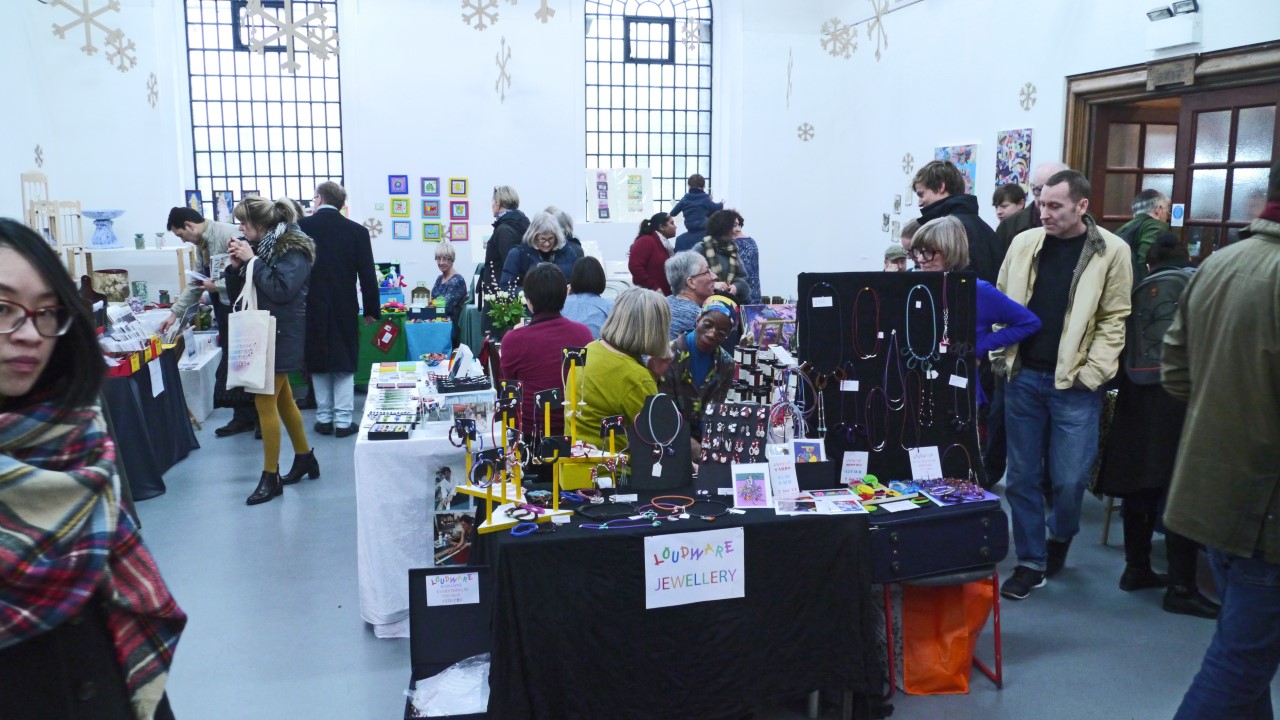 Saturday 10th December 2016, 11am-6pm
The ever popular Lewisham Arthouse Winter Fair is back. Festive decor finely executed by our talented members, festive food and mulled wine, festive tunes, warm welcome and a selection of fine arts and crafts stalls to tempt the happy Christmas shopper.
Stalls available to book by artisans, purveyors of fine hand made foods, designer/makers/artists and crafts people. Stall cost £25 with table or £20 without table.
To book a stall please contact winterfair@lewishamarthouse.org.uk
All stalls are now fully booked. Thank you for your submissions.