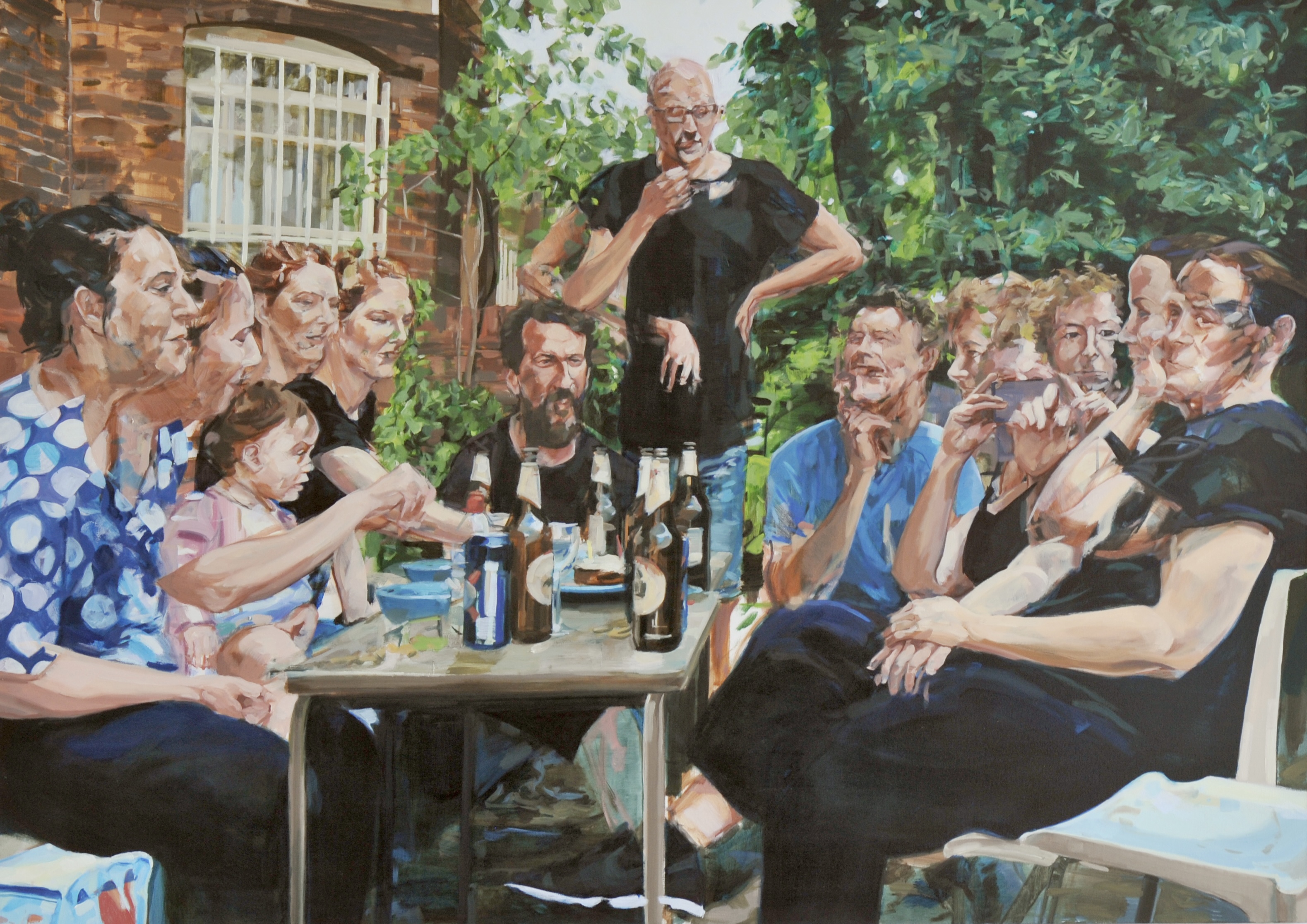 26th May 2022
Private View: 6-9pm Thursday 26/05/22
Exhibition Open: 12-6pm Thursday 26th May – Sunday 5th June (Closed Monday and Tuesday)
The Garden is the culmination of four years' work, presenting a series of paintings and drawings all set in the yard space at the back of Lewisham Arthouse. Initially the focus was on capturing a moment and the setting was incidental. Working from video, my paintings are about trying to push the language of painting, embracing the realities of time and movement in an attempt to express the sensation of a specific situation, time or place. As the series progressed however, the setting has become increasingly important and the Arthouse yard itself became the primary subject.
In some respects the paintings are biographical, a highly personal account of the world around me. In another sense this body of work is a love letter to Lewisham Arthouse, a community I've been part of for 10 years and that this year celebrates its 30th anniversary. To me the Arthouse feels like an incredibly optimistic space, a cooperative that strives to operate an impossibly pure form of democracy. A community that works together to support each others need for creative space and creative practice. Within that the yard feels like the community's collective memory. A depository of objects and artworks from previous members, furniture left in place from parties, different personalities left evident from various campaigns of care and neglect.
Tom Hemming graduated from the Byam Shaw School of Art in 2006, he joined the Lewisham Arthouse cooperative on June 1st 2012 and also works as a technician at the National Gallery.