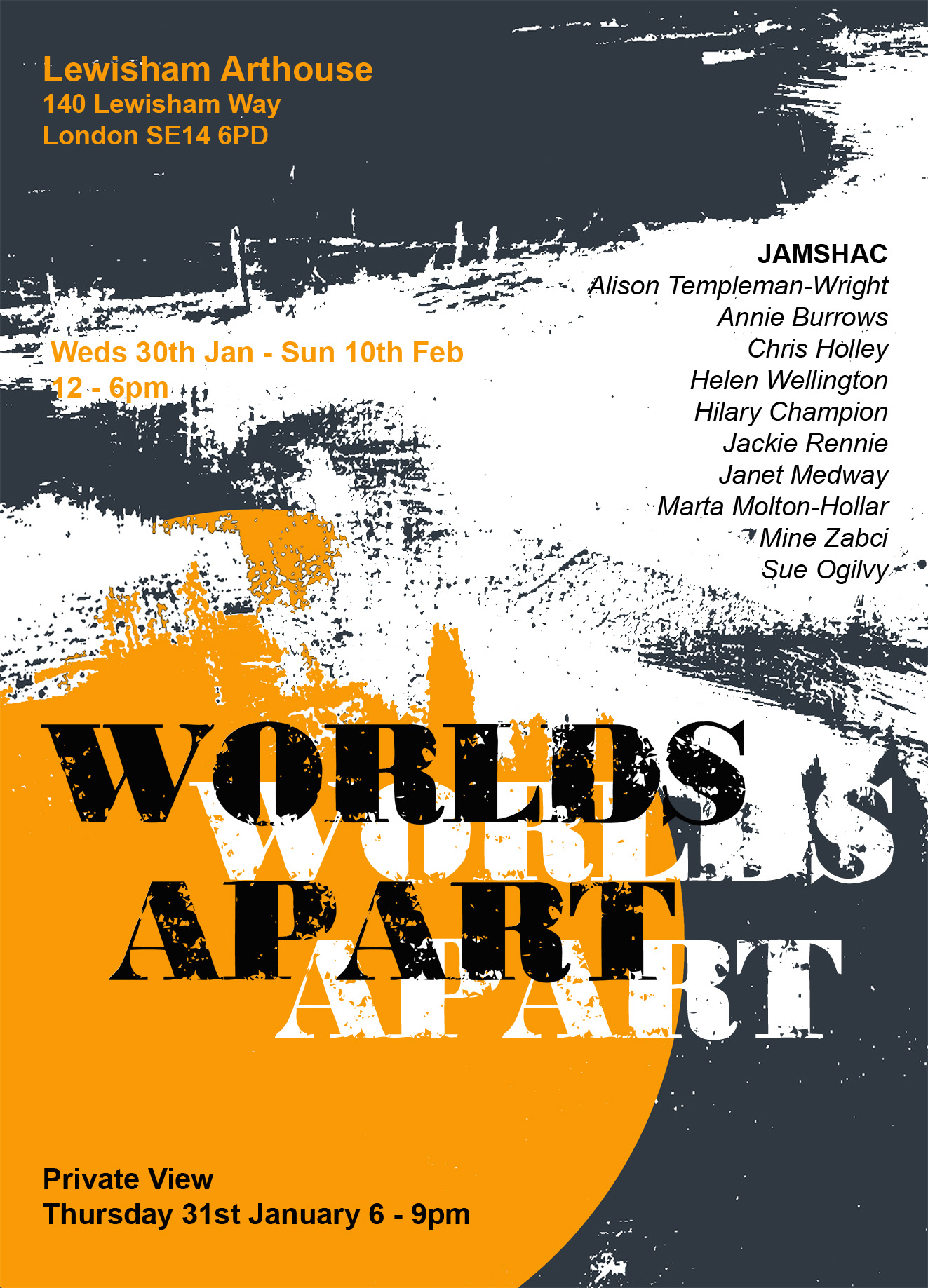 30th Jan-10th Feb 2019.
JAMSHAC artists' collective presents:
 
Worlds Apart
 
Lewisham Arthouse's latest show, Worlds Apart, may make you smile in the face of chaos, catastrophe and midwinter gloom.
 
In a gallery packed with innovative new work, ten members of JAMSHAC offer a collection of installations, textiles and paintings that explore a range of contemporary themes, concerns and passions.
 
Critiques of the ever-strengthening powers that be, utopia/dystopia, as well as reflections on the challenges facing our ecosystems – sit alongside a love of nature and a 21st century take on Rossetti. All these topics are explored in wry, quirky and thought -provoking ways.
It's a show that definitely offers a different spin on the world today.
Weds 30th Jan – Sun 10th Feb 2019.
12-6pm
Private View: Thurs 31st Jan, 6-9pm.
Lewisham Arthouse,
140 Lewisham Way,
London SE14 6PD.