1 August – 31 August 2017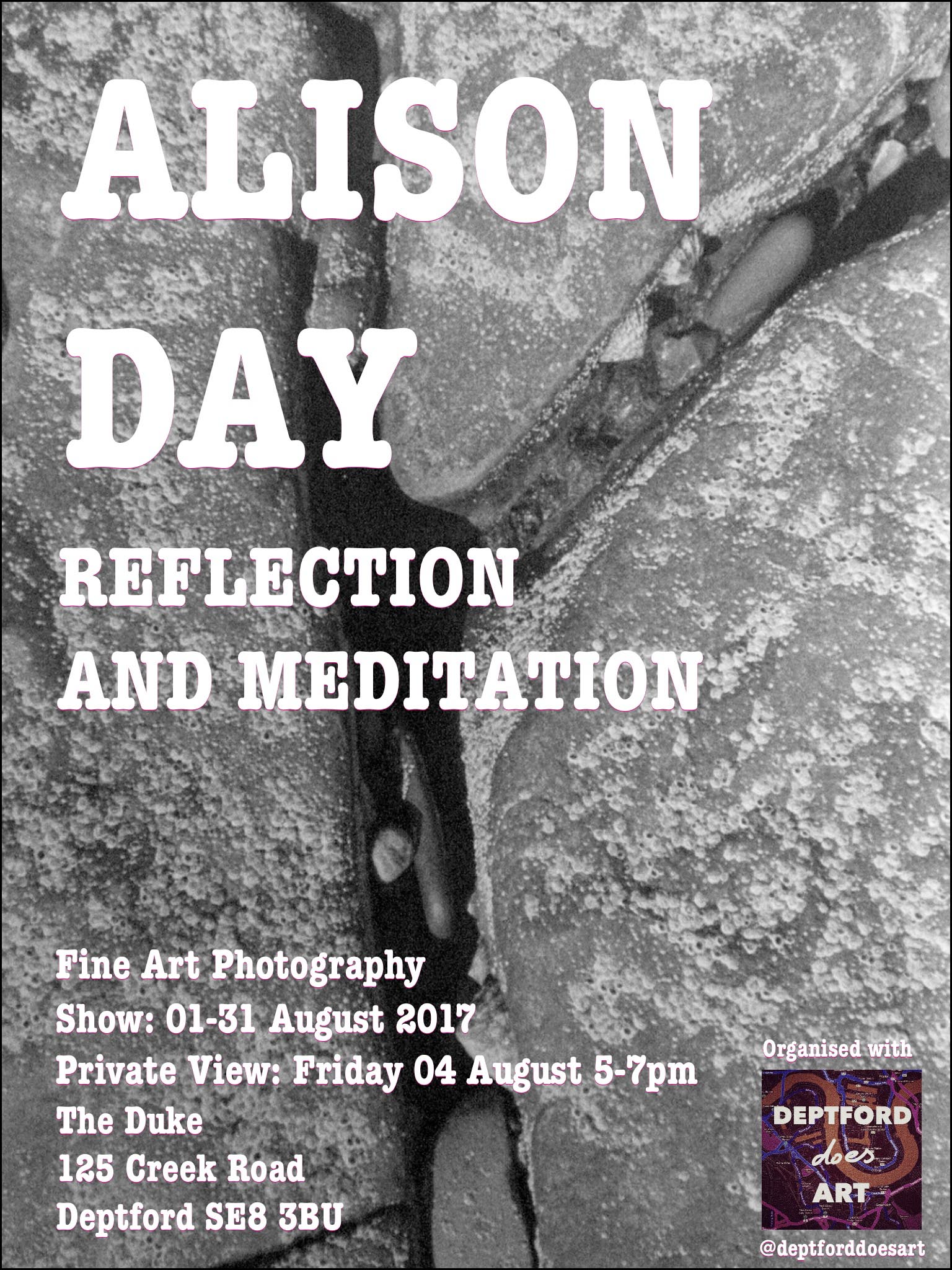 Alison Day is a Fine Art Photographer and Botanical Artist. The series of images seen in this exhibition are selected from photographs taken along the Northumberland Coast several summers ago.
They are abstract landscapes that come about as a result of meditations and wandering along the shoreline. Originally grouped under the title 'Surface Reflection' which was intended as a double word play, relating to that which is on the surface and below. The notion of reality being objective and subjective thus can be seen at many levels. The images allow both a reflection in ones own image, which appears in some shape during the gaze. They also prompt a deeper dredging of memory and consideration of other images. The meditation comes through the act of allowing thoughts to emerge take shape and change state. Ultimately disappearing like clouds that break up in the wind. They are therefore to you the viewer that of your own creation acted out on a fluid arena.
The Duke, 125 Creek Road, SE8 3BU
Venue Opening Times: Mon – Thur Noon till 12 am
Saturday Noon – 2 am Sunday 11pm 12
1 August – 31st August 2017