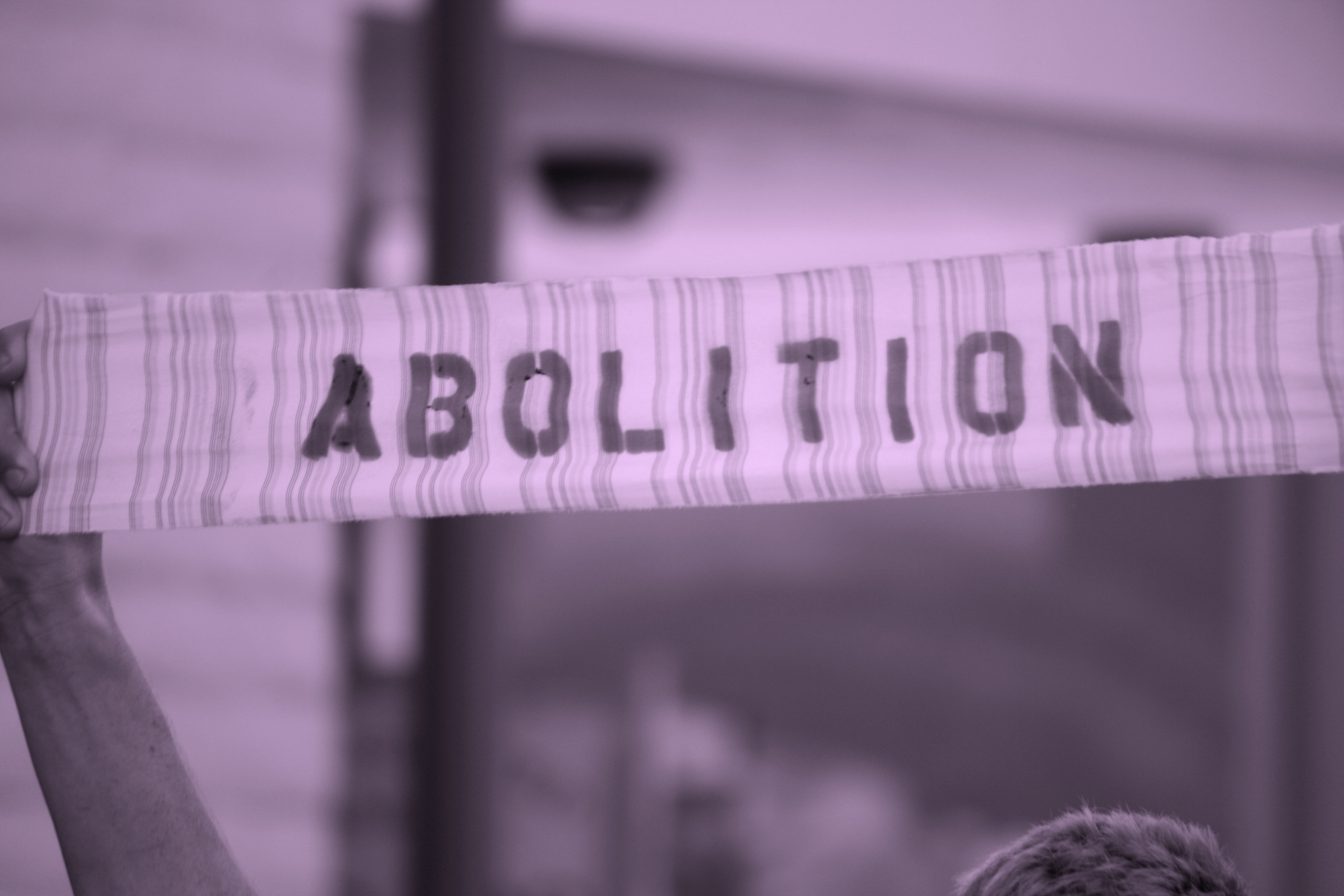 April-August 2021
Members of Lewisham Arthouse are leading a monthly online reading group on prison abolition, using a reading list put together by Abolitionist Futures.

Not sure what prison abolition is? Wondering if it's a good idea? Or how it connects to ideas of social justice?
Recently, there are been a huge uptake in interest in abolitionist ideas. More and more people are questioning whether prisons are the best response to harms in society and whether the police actually function to bring about a safer society. Some people are worried that defunding and prison abolition sounds like immediate closures. Instead we might ask – how might we need to alter our thinking, practices and social institutions to build a world without prisons and policing?
Prison abolition has long and diverse tradition of thinking and organising around these questions. Abolition has been influenced by the radical black tradition, indigenous organising, marxist and anarchist ideas, queer and feminist analysis. And at their most successful, abolitionist principles embed themselves within all political struggles: disability activism, housing and welfare campaigns, feminist organising, environmental justice, anti-war and anti-border struggles to name a few.
In London there are currently 8 prisons, including a complex of 3 prisons in Thamesmead in our neighbouring borough of Greenwich. They are largely invisible to most of us – "out of sight out of mind".
In six monthly meetings, we will follow a reading list set out by Abolitionist Futures, a collaboration of community organisers and activists in Britain and Ireland. The selected readings are short and accessible and will be shared online in advance. They will introduce you to ideas via introductory texts, podcasts and videos chosen to offer a variety of perspectives and to cover some key concepts and themes. Using questions and prompts, we will think about how lessons learned in other contexts might be useful in thinking about the UK situation.
This reading group is free and open to all, no previous knowlege of the subject is necessary. The meetings will take place on Zoom until further notice.
The full reading list can be found here: www.abolitionistfutures.com/reading-lists
Click here to book through eventbrite.
6.30-8pm on the last Thursday of every month.
Thursday 25th March – Intro to Abolition
Thursday 29th April – What's Wrong With Reform?
Thursday 27th May – Feminist, Queer, Anti-racist Abolition
Thursday 24th June – Transformative Justice
Thursday 22nd July – Abolitionist Mutual Aid & responses to Covid-19 (please note new date)
Thursday 26th August – Black Lives Matter and Defund the Police