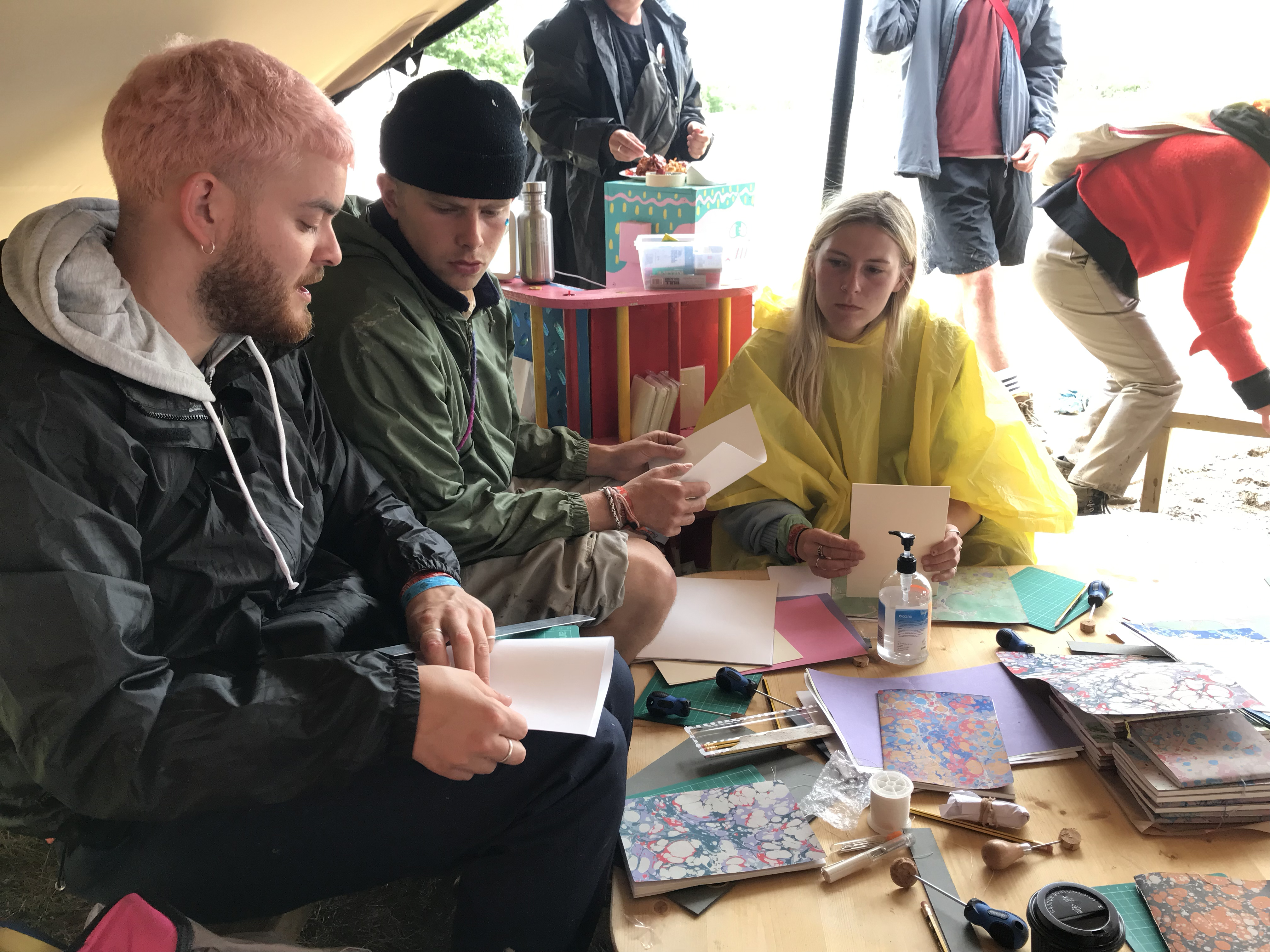 October 2021
Artist, educator and Arthouse member Sam Petherbridge talks to us about his experience running 'Art On Your Sleeve' art classes for young people aged between 8-13 and the tricky transition to teaching online. He shares some tips with us below…
Could you tell us a bit about Art On Your Sleeve?
I wanted to start classes at the Arthouse because there are so many materials, techniques and lessons that students are not offered in school. I was buzzing with ideas and so were the students. We'd begin each term sharing our desires, thoughts and feelings, then jump into a term of arty activities. Classes would vary each week. One week I would be making ambitious still lives for the students to work from, then other weeks we'd doing embroidery, stop-start animations or collaborative drawing. I was determined to change it up every time. Art on Your Sleeve, gradually became an excuse to be creative with a collective of young people who lived locally. We were like a family – I miss them all.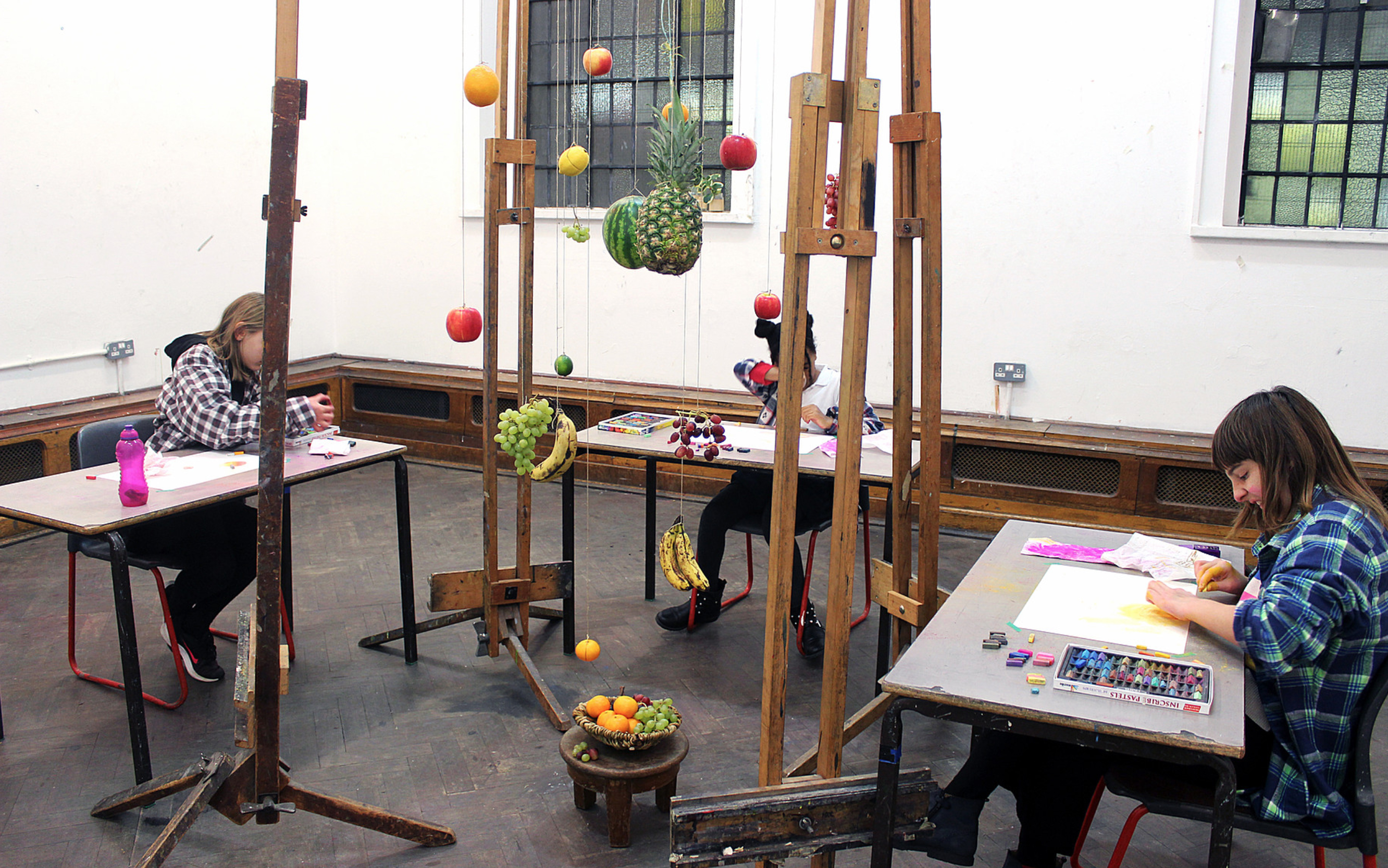 Art On Your Sleeve – In the Studio
How did you and the students adapt to moving the classes online during the pandemic?
It was a bit of shock at first but we quickly learnt how to adapt. We learnt that we could find ways to be creative at home and didn't really need paint or anything commonly associated to the practice – so the limitations taught me and students to think outside the box. We created zoom animations and used our personal environments to create work that we wouldn't normally be able to in the workshop space. The only unfortunate aspect, was that I was unable to see the students' work develop over time. It was an eye-opening experience for us all!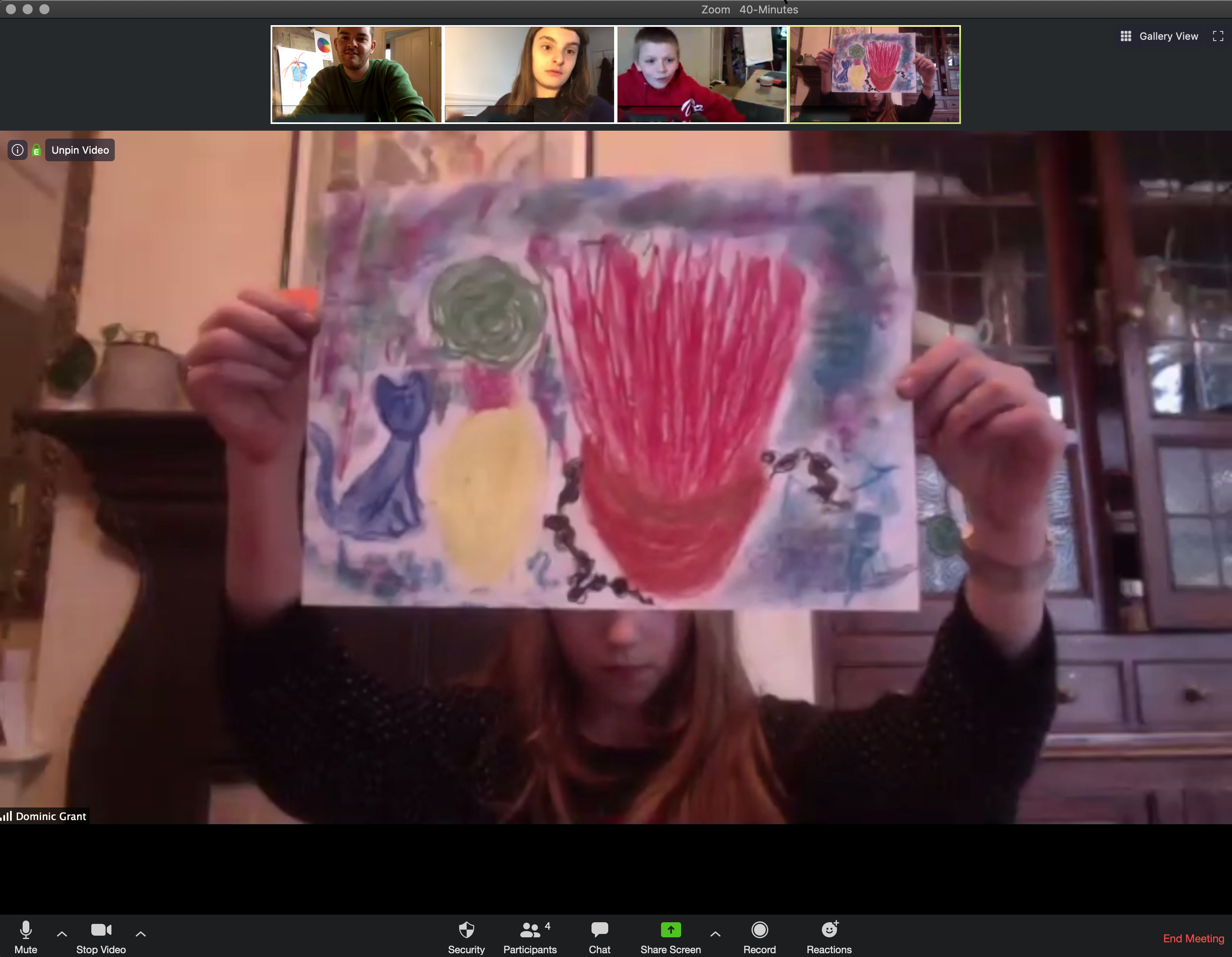 Art On Your Sleeve – Online
Do you have three top tips for others offering online art education classes?
Although I no longer run Art on Your Sleeve, I have continued to work for the Saturday Club at Ravensbourne University. For several months we have continued to work online and the experience I received from the Arthouse has been incredibly beneficial.
1. Working at home is a very different experience from working in the studio, but it is often a common experience for many artists living in an expensive city like London. So the experience is useful. A home can always be a resource for inspiration and each home can tell us more about the artist who inhabits it. Invite your students to find creative ways to use the space they have and share in the session what makes it different or the same to others. Give them the freedom to step away from the screen because no one enjoys being in front of the screen for so long. Flip what we would normally see as a limitation and make it an opportunity to learn more about each other.
2. Padlet is a useful tool for students to upload their work and for the facilitator to share resources. I'd often create a write up for the class for students to look back at if they are having trouble understanding. The write up would be in the same format each week, colour coded and with plenty of imagery. If a student is unable to attend the session, they are always welcome to log in to Padlet, read the write up and do the work in their own time.
3. Don't assume that every student has paint, brushes or even paper. Get creative with the ways we can make marks, build and play. Land Art is a perfect example of ways we can make art with the environment around us and it invites students to step outside and dive deeper into their surroundings.
Does inspiring and teaching the students have benefits for your own art practice?
I don't think I would be making as much as I do if it weren't for teaching. I've always had a thirst to learn about new materials and techniques. So teaching is really an excuse to learn more and to share it.
Could you explain your work in bookbinding and marbling?
I've always made books as a practical way to use up paper waste that accumulates in my working space. During the pandemic, I was given a good push from friends to start making a small business as a book binder and fortunately it has grown into a consistent form of income. My company is called Bōk Bindery and it's currently running only on instagram. It never bores me. The process of marbling, bookbinding and paper making is endless, plus it's useful! We forget to write, to draw or to record our thoughts, feelings or our ideas and a book is a great way to archive this. Technology has killed the romance of writing and mark making, it's time that we pick up a book again and fill the pages.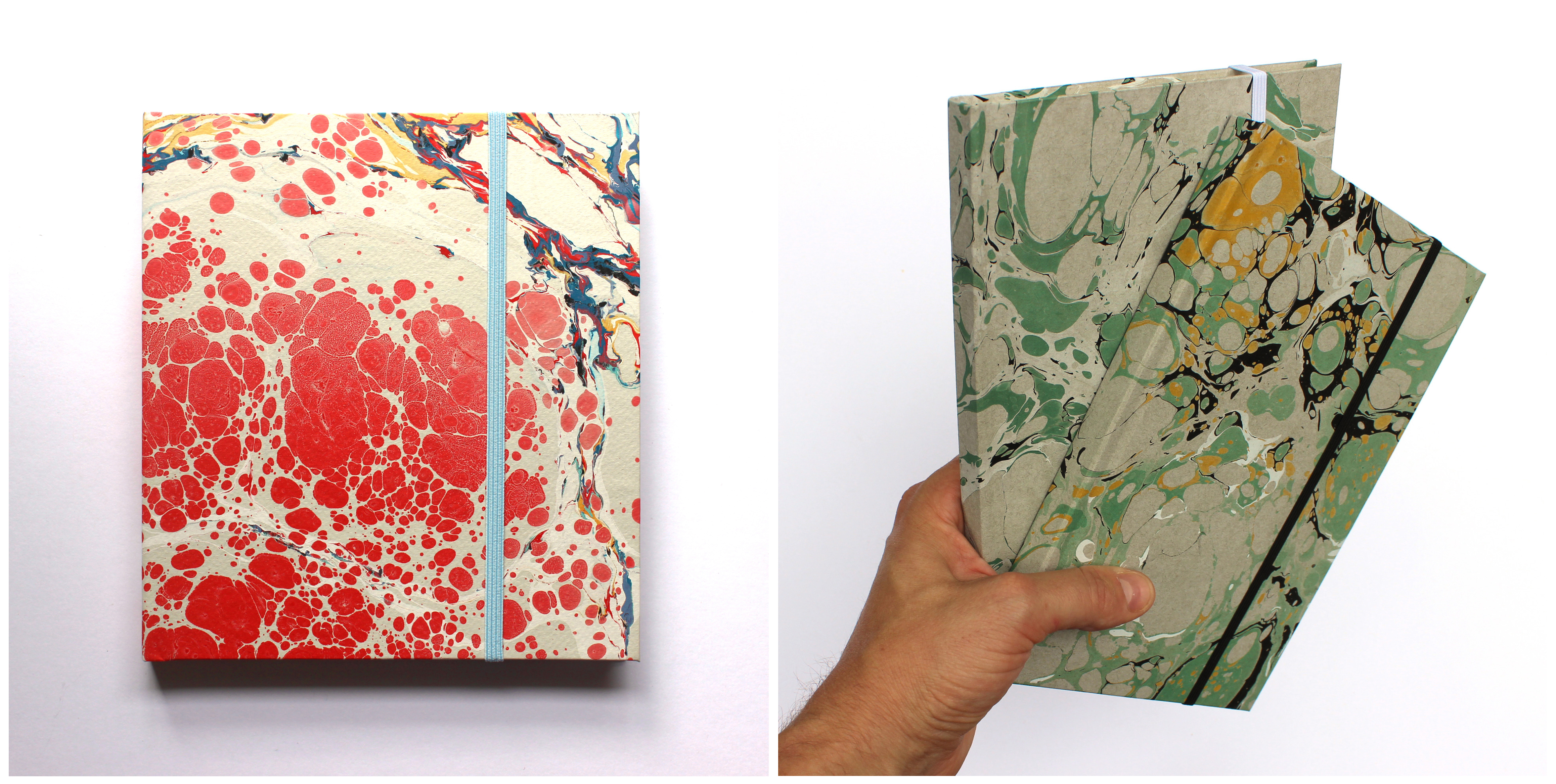 Bōk Bindery – Commissions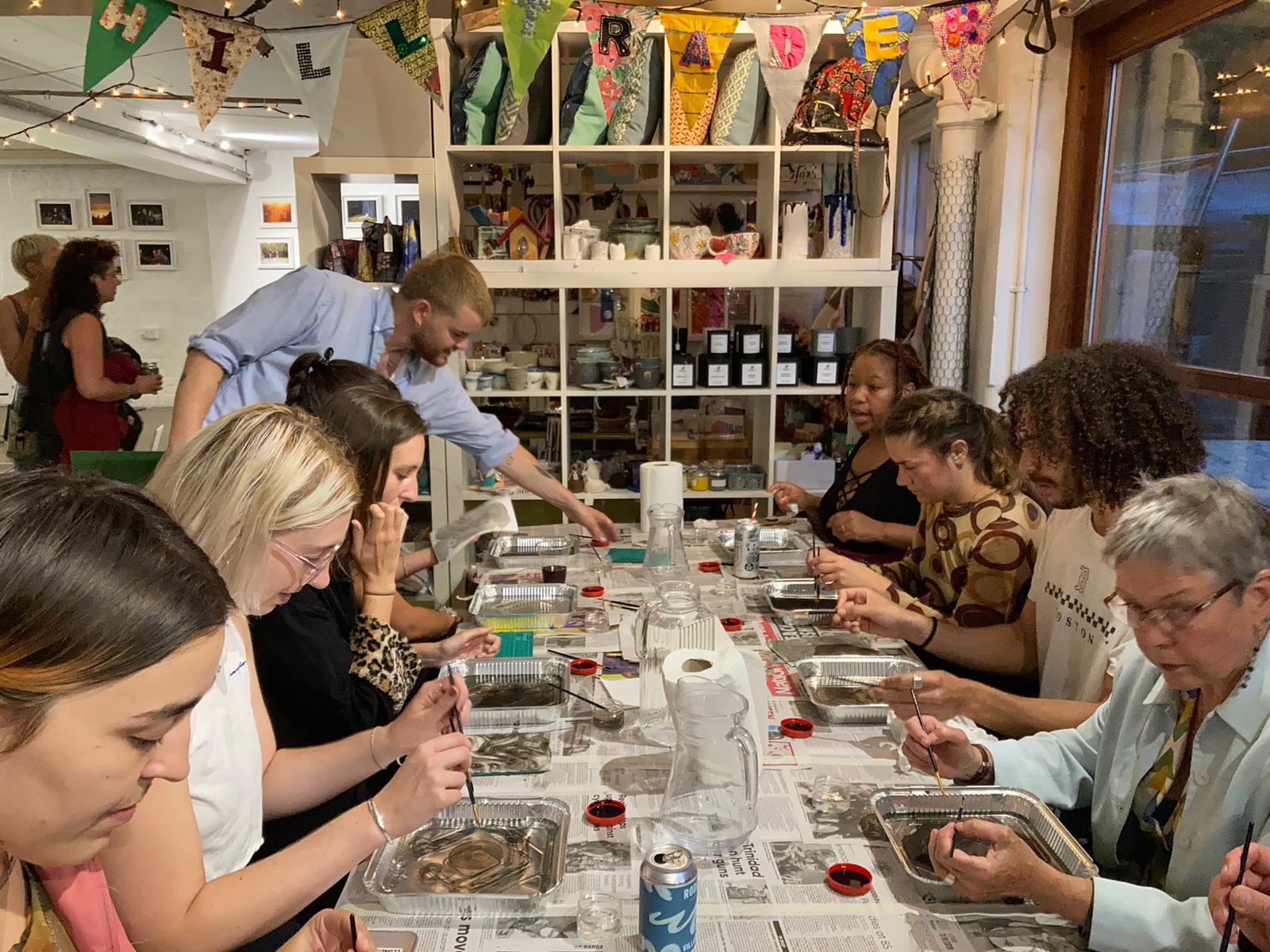 Bōk Bindery – Teaching Suminagashi
What else do you have coming up?
Big question! I will be marbling on fabric soon and collaborating with Elle Bras to design a line of lingerie. I will hopefully be running more classes in marbling, suminagashi and bookbinding at the Arthouse because it's been a while since I've really made a mess in the space we have there. I'm still quietly drawing away and finding ways to build my bookbinding practice into my artwork. I will continue to teach at Ravensbourne University for the Saturday Club. Hopefully I will also get more opportunity to collaborate with Lewisham artists. There is nothing I enjoy more that working with other people, so fingers crossed!
For more information about Sam Petherbridge check out some the following –
Top image by Bōk Bindery – Book Binding at Brainchild Festival
Bōk Bindery Instagram Page
Artist Website