Live Performance
8th December 2012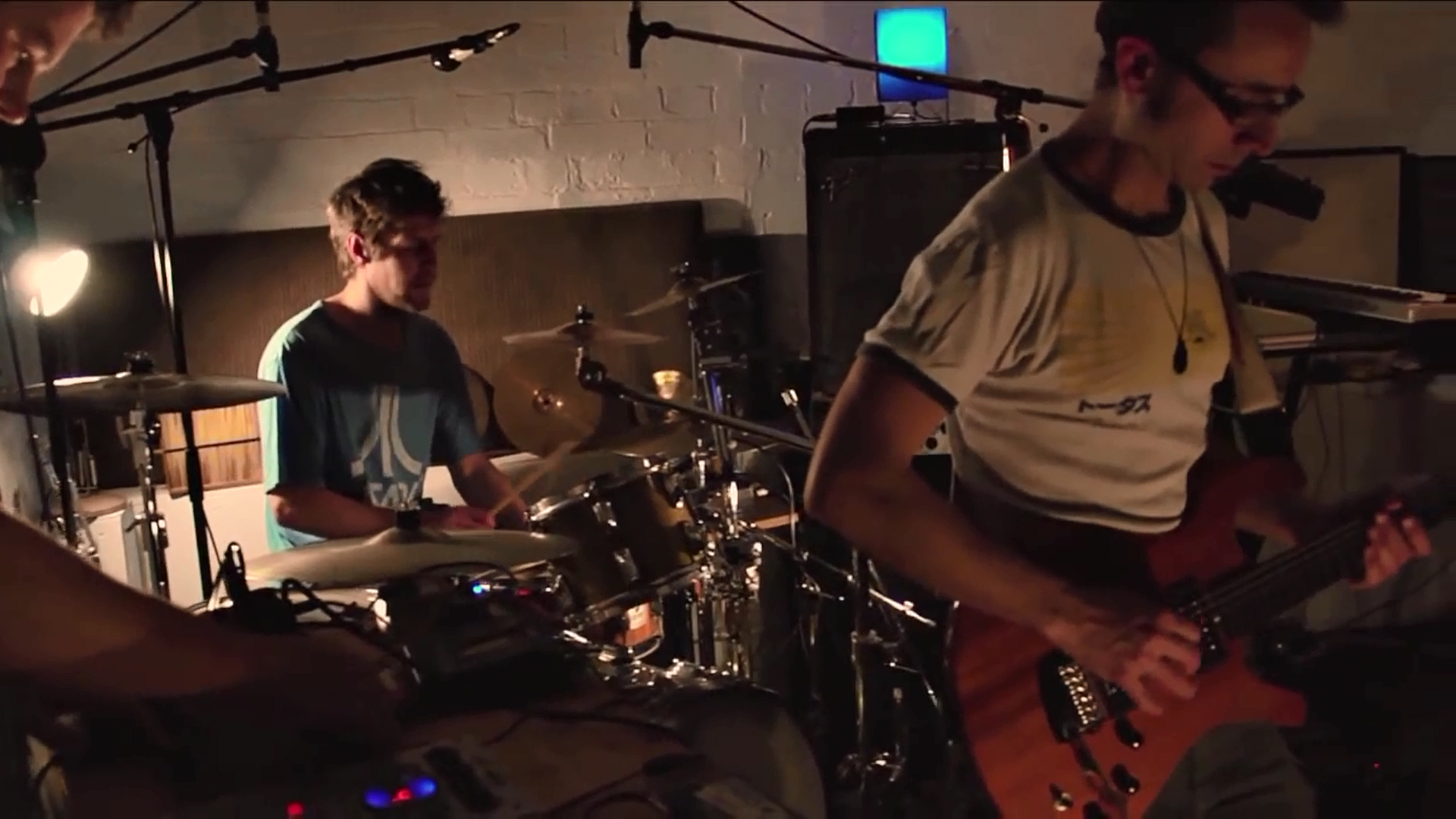 [toggle](Above)Improvisation recorded and filmed at Snorkel Studios 2012.[/toggle]

Taken from One Long Conundrum EP which also features remixes of the album Stop Machine from the likes of Sculpture, Crewdson, Robert Logan and Rome Pays Off. Available at www.slowfoot.co.uk
SNORKEL
An avant-whatever collective exploring the nether regions between the groove and free improvisation; sub-aquatic observations of dub, jazz, afro-beat, krautrock and electronica.
Snorkel was formed some ten years ago by drummer Frank Byng in order to explore and develop strategies for improvisation using flexible line-ups. Taking their methodology from legendary bands like Can, Soft Machine and This Heat, they like to play unrehearsed extended sets in non standard venues. Snorkel acts as an experimental workshop for Slowfoot. Ideas and material generated through improvisation often finds its way into other recording projects.
The current line-up uses drums, guitar, trombone, analog and digital synths, vocals and various cheap samplers/drummachines/electronics to create their sound, generating loops from which the tracks are built. Their intense polyrhythmic grooves pull in influences from jazz to african, rock to drum'n'bass, and drag them into a new context. The creative exuberance of the band is rooted in the joy of psychedelic repetition and the states reached when playing continuously and synchroniously; their sonic palette is informed by dub and electronica – live instruments pushed and pulled through effects filters, sculpting in real time a polymorphously perverse and unruly soundscape.
RAF AND O
Raf and O are Raf Mantelli and Richard Smith. The two piece band from South East London deliver a vortex of live electronics, acoustic instruments and fragile, magnetic, strange lullabies married to a pop spirit.
Press have described them as 'Indietronic delicacy' (Mixmag), 'Emotively intense' (Subba Cultcha) 'Bewitching' (Raveline Germany), delivering 'Really excellently knitted experimental and cinematographic world' (De-Bug Germany) whilst 'They display outright pop mastery' (Flux Magazine).
Raf and O have released 3 records on Geo including their debut album 'A Giant In The Snow' and a ten inch vinyl to UK/ European acclaim, have extensively collaborated with Gagarin, are writing tracks with Robert Logan on a separate project and have supported amongst others Alabama 3, Rothko, Nedry and the legendary Faust.
Their new full length second album is due for release in 2013 – many of the tracks have been performed live in 2012 with an exciting live set up comprising a hybrid of electro/ acoustic drums, self-made triggers, pads, samplers, vocals, synths and acoustic guitar.