Ongoing from 16th March 2013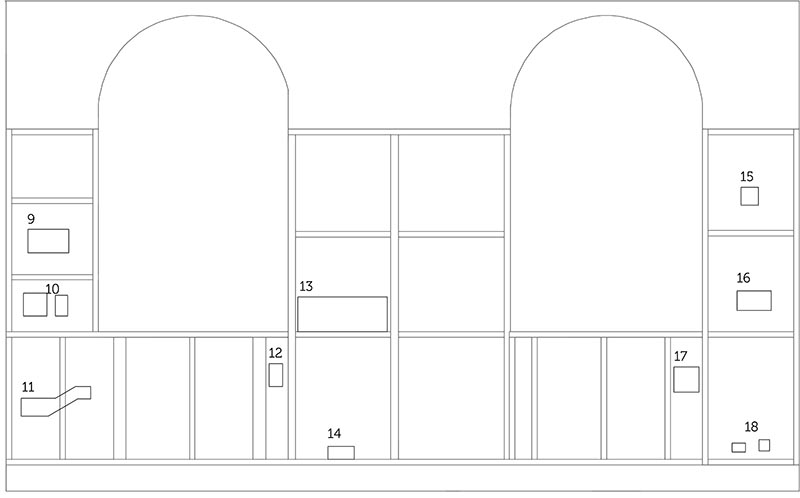 Alma Tischlerwood, Brian Archer, Rosey Prince, Luigi Vanzan, Toby Rye, Sara Willett, Pat Hextall, Janet Hyde, Amy Cook, Mark F. Nelson, Gregoire Bouffon, Shirley Stewart, Terence McDonald Humphrey, Tom Hemming, Charles Hayward, Heather Steed, Chris Barnes, Natasha Rosling, Richard Buckle, Jemma Grundon, Phil Ashcroft, Townly Cooke, Anita Gwynn, Fiona Smithers, Alison Day, Laura X Carlé, Duval Timothy, Amanda Francis, David Garcia Pena.
In 1905 Andrew Carnegie promised a sum of £9,000 for a central library in Deptford and commissioned Sir Alfred Brumwell Thomas to design a building. The foundation stone was laid along with other objects and affects; this show is dedicated to that moment in 1913.
Deptford Central Library closed down in June 1991. The building suffered heavily from vandalism, attracted squatters and became a venue for illegal raves. In 1994 local pressure groups, convinced the local authority not to redevelop the building – since then it has remained in community use.
As part of the buildings centenary celebrations, a time capsule lies locked behind the gallery walls evidencing the individuals who currently work and care for the building. Once you enter the gallery, listen out for the bumps, scrapes and murmurings of it's becoming…