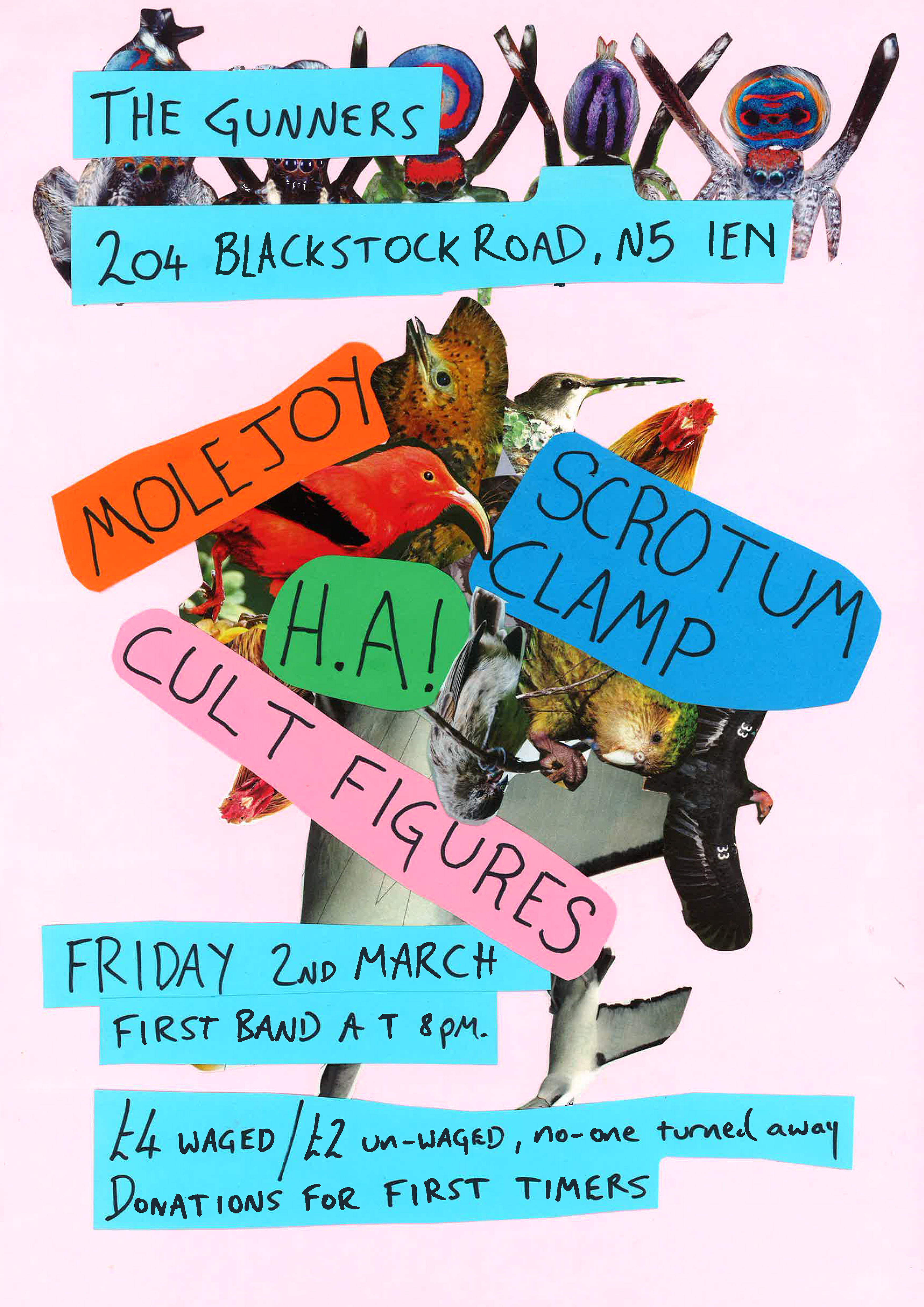 2th March 2018

Art house member Sophie Chapman and Kerri Jefferies's band Molejoy is playing.
A night of live noise with molejoy, Scrotum Clamp, Cult Figures and H.A! Live at the Gunners tav. Post-punk, post-cabaret, post-new year blues and resolutions – come on down and shake it out with frenemies and frengers. Expect arty crass, the sex pistols in dresses, classic singles, upbeats, down beats and not quite songs… all veiled in healthy dose of disdain and disbelief.
TICKETS ON THE DOOR!
£4 waged/£2 unwaged with no-one turned away for lack of funds.
CASH FROM THE JAR!
All proceeds from the jar will go to one of THE MOST IMPORTANT affirmative initiatives in London RN. First Timers Fest where EVERY band gets their first gig!
https://www.indiegogo.com/projects/first-timers-2018-music#
2th March 2018
First band 20.00 – 23.00
N5 Live at the Gunners,
204 Blackstock rd,
N51EN, London