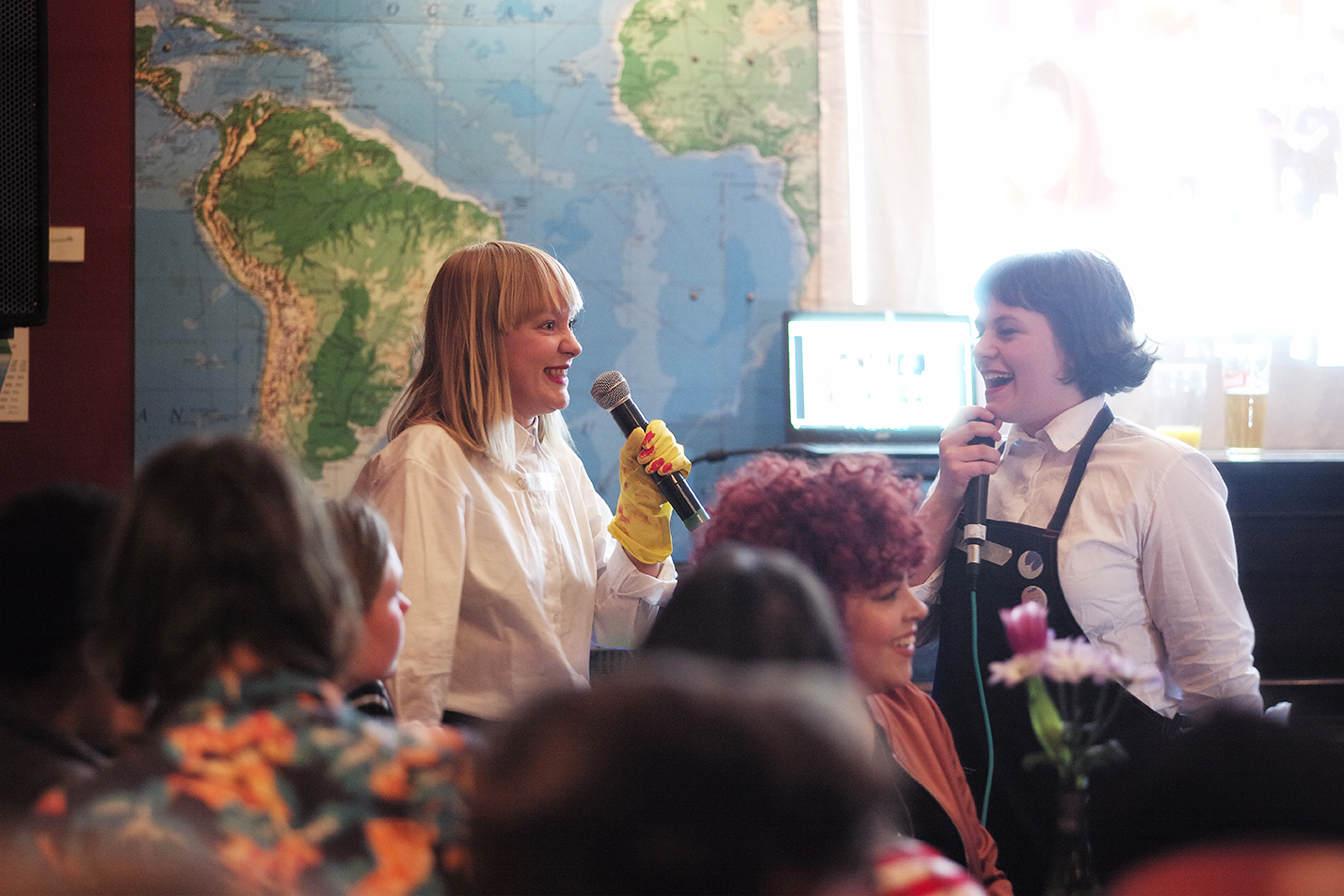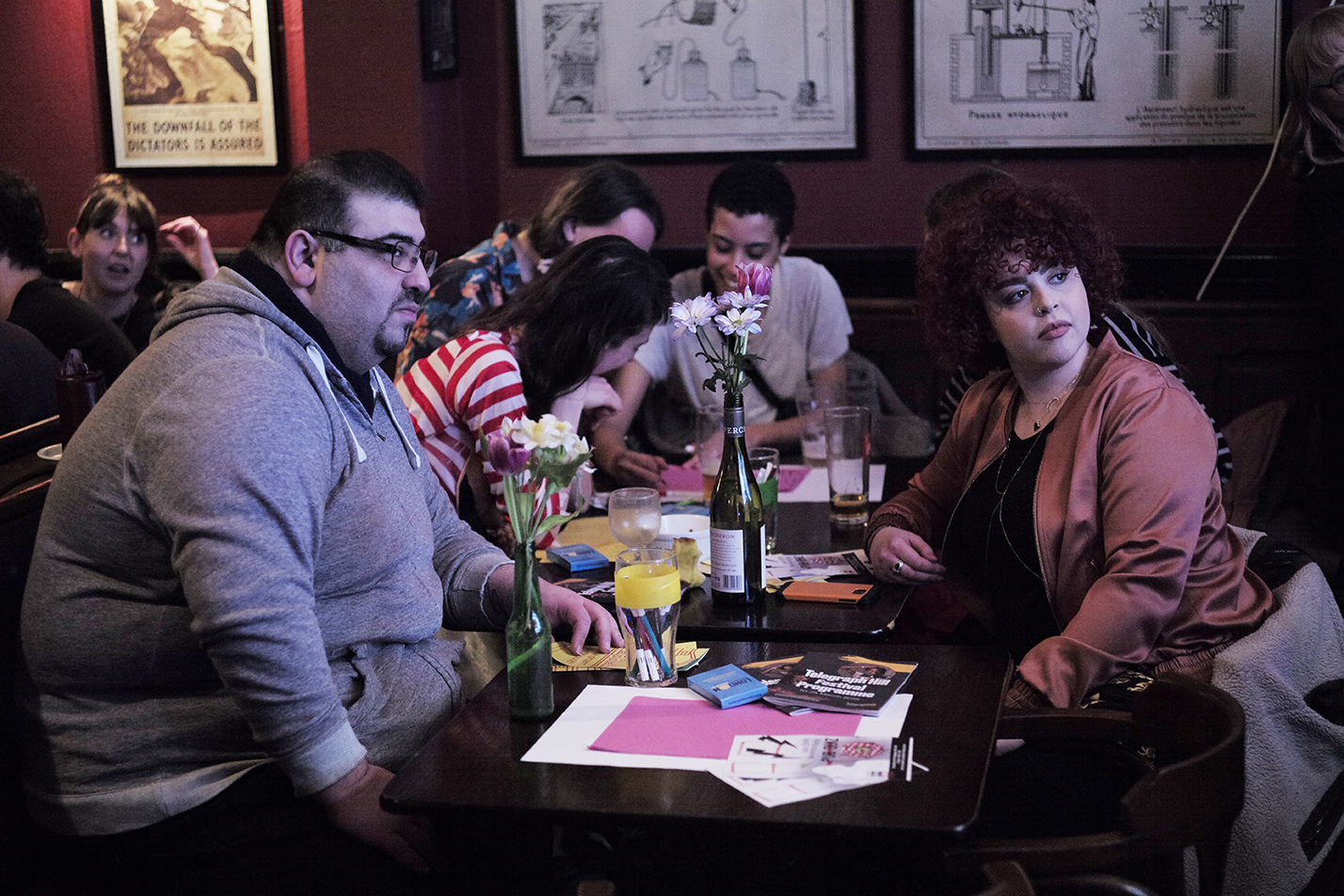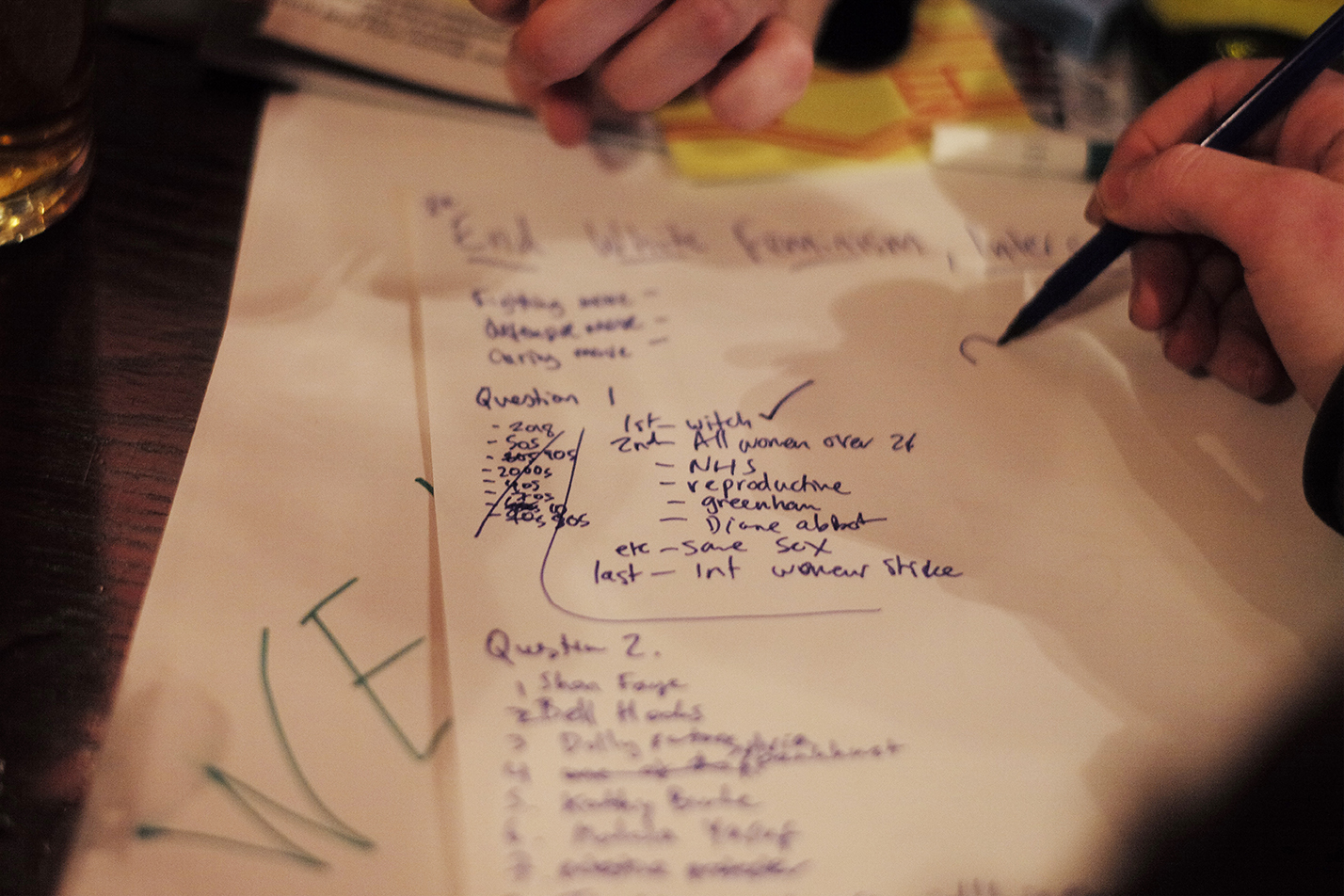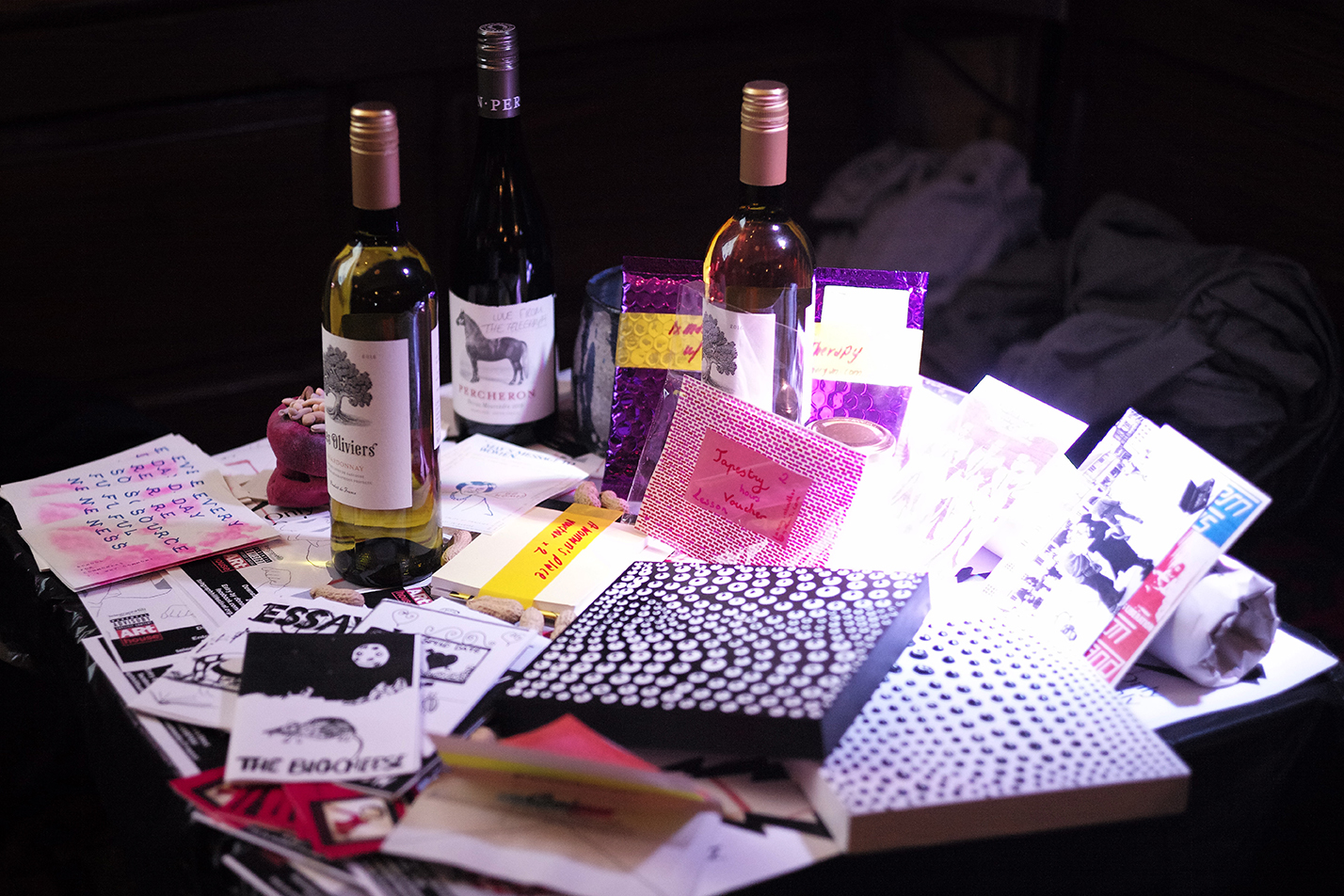 21th March 2018
[toggle]Image credits Sophie le Roux[/toggle]
[toggle]Image credits Alma Tischer Wood[/toggle]
On a Wednesday night in March The Telegraph at the Earl of Derby hosted Lewisham Arthouse's Not Only Women Only PUB QUIZ as part of the grassroots Telegraph Hill Festival. The event attracted over 60 participants from across the borough and beyond, bringing people together to test their knowledge of the 'second sex' 100 years since the Representation of the People Act. Raising money to support Sisters Uncut, a direct action group campaigning to end all domestic and gender based violence.
The evening was hosted by artists Sophie Chapman and Kerri Jefferis who devised the format with fellow Arthouse member Fanny Aboulker. On the evening, participants were guided through four energetic rounds which covered herstories, culture, labour and sexy bodies aka the explicit round. In a packed out backroom of the pub seven teams comprised of both friends and strangers battled it out for a fantastic selection of art prizes all donated by Arthouse members and their networks.
The atmosphere was loud, silly and at times confusing. Many commenting afterwards that they had 'learnt and laughed a lot' and that it was 'a great way to spend a Wednesday night!' We are pleased to report that the event successfully raised nearly £200 for Sisters Uncut and although not everyone was a winner – the prizes did end up split across different teams.
Some people bagged a weekend ticket to visit A Women's Place project at Knole House, others took home some fantastic comics by Heather Steed, postcards notated by curator Alexandra Kokoli or received vouchers to join a tapestry workshop with Fanny Aboulker or a colour lesson with Alma Tischlerwood. Other prizes included a massage with Serena Morgan Therapy, an original print on cotton by Arthouse artist Raju Rage, ceramic work by Shirley Stewart and other fantastic artworks and publications by Rosalie Schweiker, Ruth Beale, Sara Willet or natural, handmade products by Iza.
However, the absolute final winner on the night, facing tough competition during tie-breaker karaoke managed to bring home a membership to OMGyes.com (kindly purchased by Lewisham Arthouse).
All in all a great night celebrating wimmins and the first time the Lewisham Arthouse has contributed to the local festival programme. The Telegraph Hill Festival organisers commented that they had received great feedback from participants and were very thankful of the novel idea and the fun, reshaping of the quiz format.
Sophie and Kerri want to thank everyone who donated, participated and helped make it happen.
Lewisham Arthouse members host, contribute and facilitate a number of local, creative educational initiatives throughout the year. You can find out more on the website here. For more information about the quiz, see here.