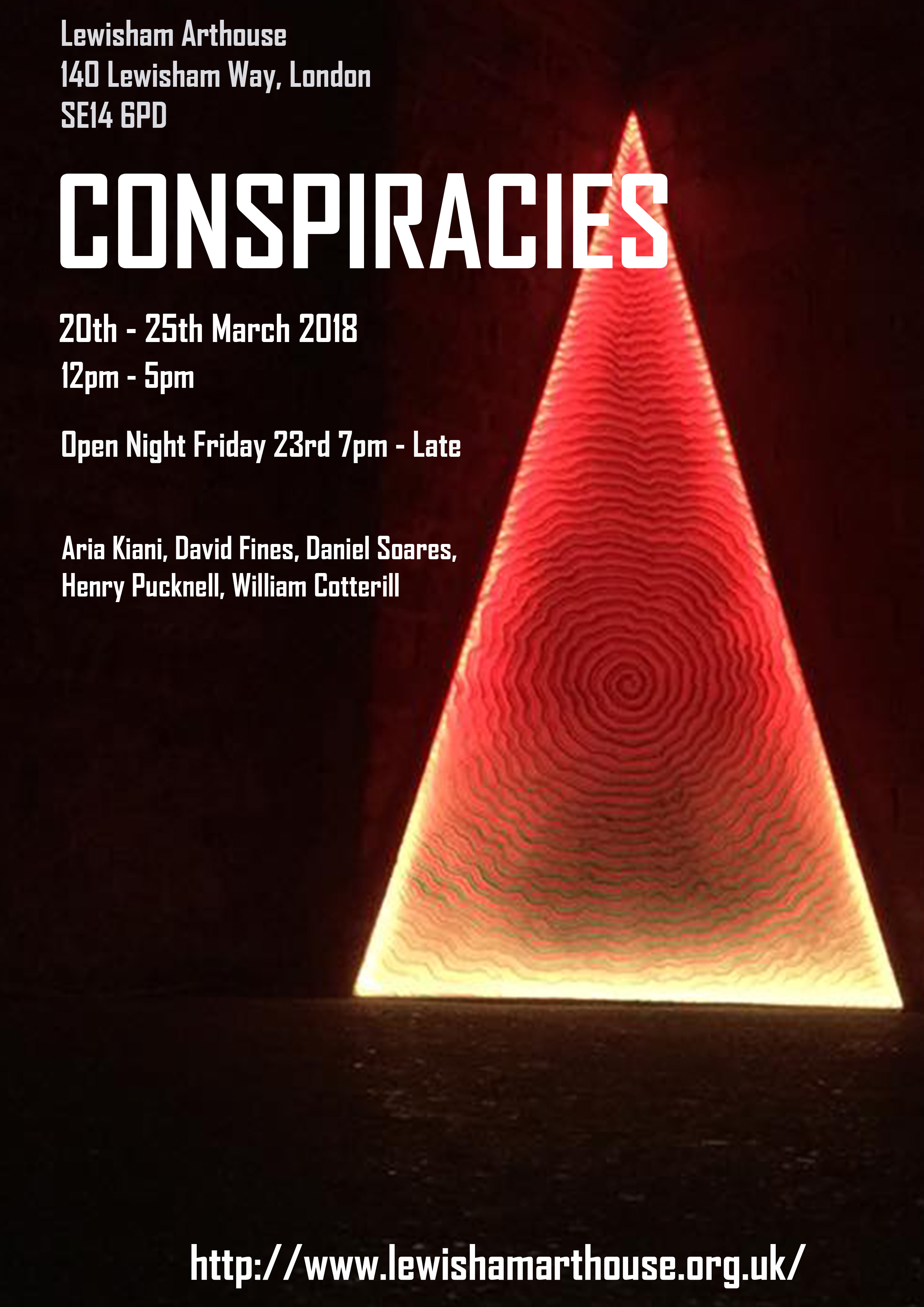 20th-25th March 2018
Five contemporary artists conspire within the confines of London's Lewisham Arthouse, negotiating an agreement with the space through five different modes of making. This work takes the form of drawing, installation, sculpture and painting, creating, without a doubt, a certain amount of friction between one another. Through this friction and perhaps, too, this idea of overlapping, comes a sense of necessity, prompting the work to stand for itself, gaining its own rights within the context of this show.
What we invest into a practice, what this means, and how this is retained, carried and displayed, contribute to a slightly larger question which has been asked of the artists involved: 'What is true to you?' Whether this notion of truth plays a part in our contract with the work, or if it is merely a stopping off point, or just a claim – is it important?
Aria Kiani – http://ariakiani.wixsite.com/artwork
David Fines – https://davidfines.co.uk/
Daniel Soares – https://www.danielsoares.art/
Henry Pucknell – http://henrypucknell.com/
William Cotterill – http://www.williamcotterill.co.uk/works/
Trailer for the show
Facebook event
20th March – 25th March
12am – 5pm
Private view: Friday 23rd March
7-10pm
Lewisham Art House
140 Lewisham way
SE14 6PD, London