Friday 4th October 2013, 6pm to 9pm
Saturday 5th October 2013, 12pm to 6pm
Sunday 6th October 2013, 12pm to 6pm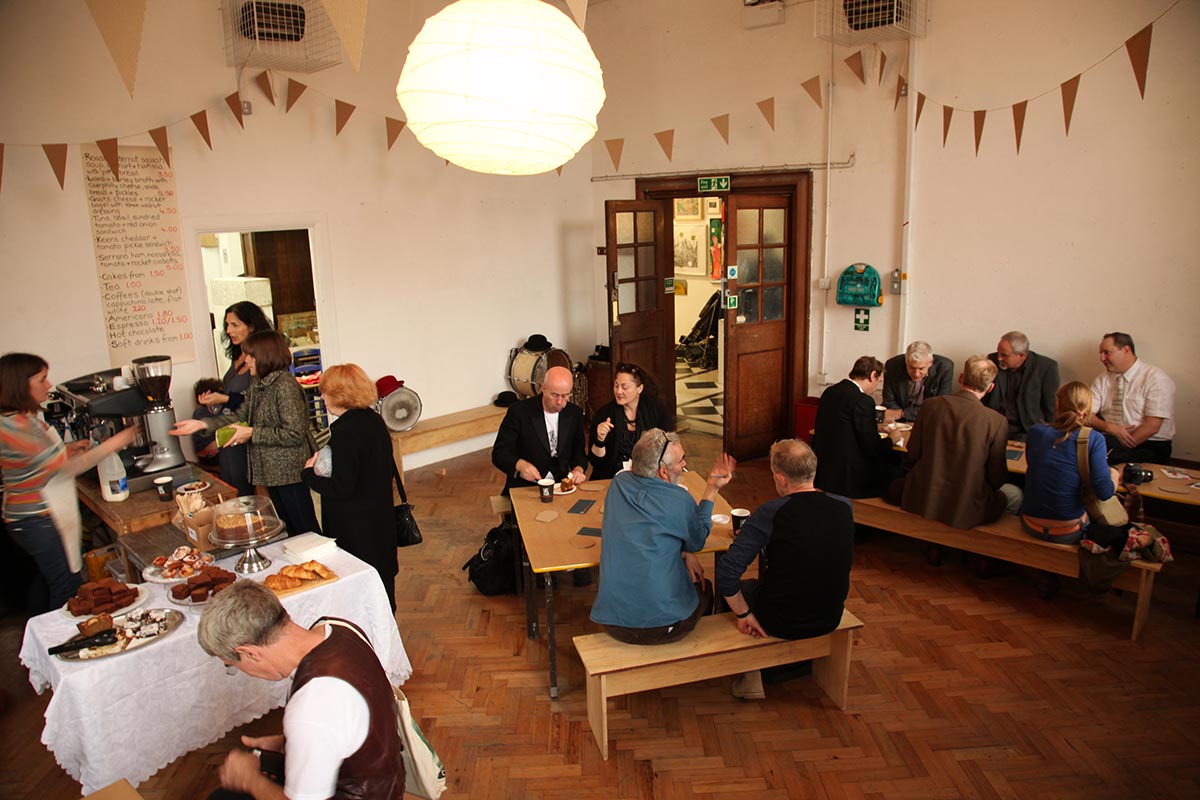 Brian Archer, Peter Baker, Chris Barnes, Richard Buckle, Laura X Carle, Barry Cunningham, Alison Day, Amanda Francis, Anita Gwynn, Lucy Harker, Pat Hextall, Terry Humphrey, Julia McNeal, Nina Necak, Janine Nelson, Mark Nelson, Stephen Palmer, Ben Parry, Sofie Pinkett, Rosey Prince, Toby Rye, Anna Salamon, Rachel Salter, Joyce Saunders-Diop, Fiona Smithers, Shirley Stewart, Alma Tischler Wood, Luigi Vanzan, Ben Varney, Eleanor Watson, Sara Willett
We invite you to come and explore 30 artist studios over three floors of our beautiful Edwardian building, the former Deptford Library.
Friday 4 October, 6pm to 9pm
Saturday 5 October, 12pm to 6pm
Sunday 6 October, 12pm to 6pm
Don't miss our special programme of exhibitions, events and site-specific works, during and preceding open studios weekend. On the ground floor, Arthouse artists will be demonstrating people power in the group exhibition POWERHOUSE. Back by popular demand is our Ping Pong Tournament with special cocktails to savour. In the gallery artist Rory Macbeth will be showing a site-specific work LOST PRAIRIE, and as a special treat he will be giving an artists talk. And last up, David Aylward and friends will be leading a parade through the streets of Deptford in tribute to our dearly departed anchor. You can catch the parade on route or at the Arthouse where things culminate in a striking crescendo.
Anchor Parade 5 October arrives at 4pm (approx)
Special thanks to Greenwich Kitchen for their sterling work providing scrumptious food in our pop-up café. Greenwich Kitchen is part of Greenwich Co-operative Development Agency (GCDA), a voluntary organisation, established to support the creation of community owned social enterprises focused on food and health.