by Rory Macbeth as part of Deptford X
Exhibition Dates: 27th September – 6th October 2013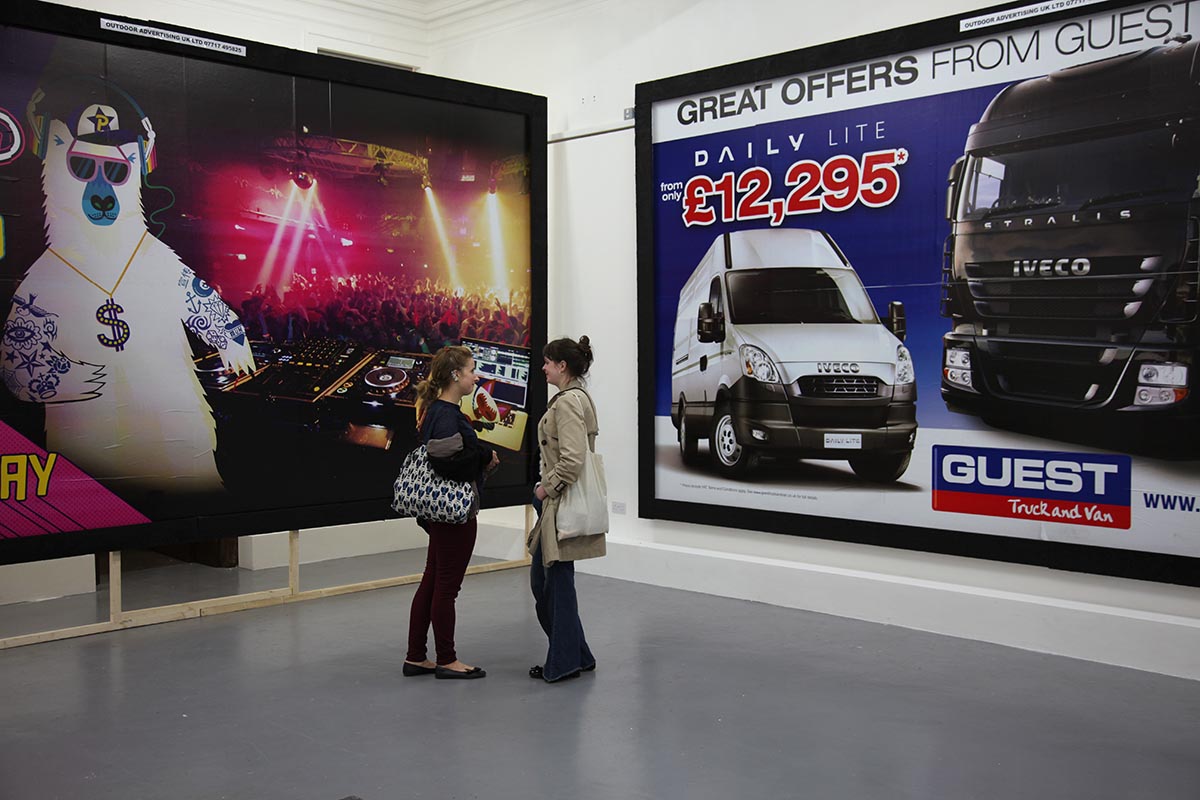 During Deptford X, Rory Macbeth will be making a site-specific piece of work in response to the complexities of Lewisham Arthouse as a long-standing co-operative arts organisation.
His performance-driven practice has recently seen him translate a novel by Kafka with no understanding of the original language and no dictionary, write email excuses to a gallery for a poor art show of dog paintings, and to play Beethoven on piano in front of classical music audience, having never played piano before.
For his show at Lewisham Arthouse, Rory Macbeth has built 3 street billboards and rented the space out via a pubic advertising company, Outdoor Advertising Ltd, who have found 3 clients interested in advertising here as part of new publicity drives. As such, all three adverts are fully functioning current adverts, the same as the ones on the buses that drive past the Arthouse or that line local roads, and in this sense a sort of reversal of the '80s idea of billboards as a site for Art. Lost Prairie is also a direct response to the particular circumstances and history of the Lewisham Arthouse as an independent and autonomous space, with all the utopian advantages and nightmares that brings with it: forcing the corporate world into the co-operative's hard-fought independent boundaries temporarily, in a sense to see who wins. Named after a half-remembered song lyric, Lost Prairie is romantic, hopeful, stupid, awkward, funny and wrong.