South East London Arts Network
11th – 27th October 2013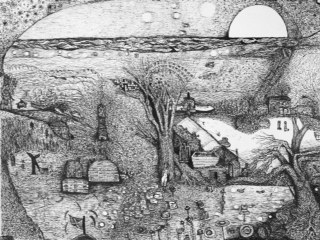 [toggle]Above: Philip Baird, 2013 [/toggle]
South East London Arts Network (SELAN) officially re-launch with a group show at the Arthouse Gallery.
The show features work by SELAN artists, many of whom have exhibited widely in London and beyond, including Phil Baird winner of the Outside In Award 2012.
The eclectic show highlights the talents of our artists who work in a range of mediums including mosaic, glass, painting, drawing and mixed-media.
SELAN – South East London Arts Network is South London's leading visual arts organisation for people living with severe and enduring mental health support needs.