Hosted by Ruth Beale
16th March 2013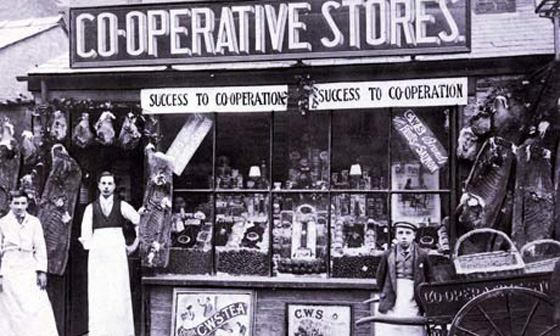 Community-led initiatives, social enterprises and co-operatives – people continue to seek new ways to work collectively, and to reinvigorate tried-and-tested models. From its noble beginnings in 19th century Rochdale, through to the 20th century labour movement, the co-operative sector is growing again, and bucking the recession trends. But doing things together isn't always easy, as members face both the realities of home-grown democracy and external bureaucratic pressures.
Following on from 2012's 'year of the co-operative', this event will bring together ten co-operatives and collectives to consider the co-operative from all angles. As well as being a chance to share practical information, it will address the ideological and political reasons behind co-ops. The afternoon will include presentations by a range of organisations, followed by a series of discussions and workshops about democracy, community and ethics, bureaucratic barriers, common strengths and difficulties.
Participants include representatives from: 115 (Kentish Town), Brockley Housing Co-op, Cube Cinema (Bristol), Cubitt (Angel), Lewisham Arthouse, Myatt's Fields Park Project (Brixton), The People's Supermarket (Bloomsbury), Voice of Youth (Hackney) and the former London Filmmakers Co-op.
2-6pm discussions, workshops and presentations
6-7pm food and drinks in the newly renovated gallery, and the opening of Arthouse members' 'secret show'
7pm screening of 'Together', dir. Lukas Moodysson
Free, all welcome. No booking necessary – drop into any part of the day. Step-free access.
Lewisham Arthouse is an artists' studio cooperative in New Cross, South London, formed in 1994. The Arthouse is currently undergoing organisational change, including the formation of a new charity to run the building – a spectacular Grade II-listed Carnegie Library. Ruth Beale is the current Graduate Studio holder. The Arthouse Gallery runs a selected programme of contemporary art exhibitions throughout the year. If you are a curator or an artist with an idea for an exhibition we'd like to hear from you.